The Things That Bind Us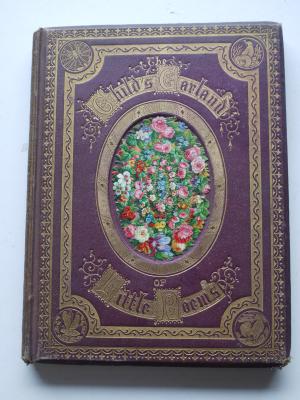 A meteorite about the size of a goose egg, a flint tool excavated from a barrow somewhere west of Stonehenge, a fossilised reindeer antler turned stone age pickaxe, and a few bugs of the extinct or endangered orders encased in amber – these are a few of my favourite things.
With regard to debates about what came first, there is no doubt that in this instance it was the egg. It was around before anyone – before Earth – and bears the usual marks of unusual objects: the strange striated surface, the peculiar twists and bends caused by exposure to intense heat, the distinctive density of meteoric iron. I imagine it belonged to a trailing family of mountains, like The Munros, somersaulting through space – through the space where our planet is now – and I imagine that by the time this fragment came tumbling along, Earth happened. And we happened, embodying light and dark, able to meet the needs of everyone in the world or to effect self-obliteration on a global scale – perhaps obliteration of the globe itself. The meteor, for the moment marooned on our planet, may yet resume its voyage into the infinite universe.
The egg is over 4.5 billion years old, but given flint tools were recycled over thousands of years, conceivably hundreds of thousands, it is rather more difficult to estimate the point of origin of my treasured example – we can't even be sure the creator was human. Nonetheless, it has one feature that can bring us closer to the hand that brought it into existence: the flint fragment was fashioned into a precision instrument with a recess for the thumb, but on holding it now it transforms into a receptacle for memory, bearing testimony to a once thinking feeling breathing being. They fill me with wonder. One was nudged towards us from the boundless beyond – a crumb that dropped to Earth like a message from the gods sent simply to remind us there was once nothing. The other – a teardrop-shaped relic from that long beginning – is a thing of permanence summoned from the abstract imagination, at once unearthly and personal.
It could be a work of art, a symbolic reminder of the struggle for existence in the age of stone, or simply the earliest example of sophisticated technology. The British Museum took the latter view when it arranged for some of the finest flint tools in its hoard to be positioned in backlit display cases within a permanent exhibition space shared with Isaac Habrecht's Carillon Clock of Strasbourg: an impressive timepiece of awesome complexity that has automated figures, a revolving carousel, representations of the planets on chariots, and numerous striking and musical operations housed in a gilt metal bundle bulging with knowledge informed by mathematics, astronomy and philosophy. Whilst it boasts everything it can of civilisation at its height in the sixteenth century, in that same space are the carefully crafted stones that say nothing, that are simply tumbling through time like those Munros pulsing through the galaxies, outliving us all – outliving everything.
A few of my favourite things aren't really my things at all. They are the standing stones in whispering glades and wild whistling coasts, they are the buttons and bashed bottle tops left by mothers in the vain hope of identifying later the children they were forced to abandon through abject poverty, they are the physical traces of partially recovered memories that have become museum exhibits.
On one occasion I was able to add something to the identity of an exhibit. When wandering around the Augustiner Museum in the Black Forest town of Freiburg – close to the home of my paternal ancestry – my interest was seized by a solitary object that had all the commanding presence of a Pictish megalith. I knew it instantly. A remarkably well-preserved grandfather clock, built in 1839 – a flute clock with forty-two pipes – had made its journey's end. A wonderful thing. According to the museum literature there was nothing comparable, and whilst having to admit the origin of the face, body and brain were unknown, the heart of the machine, the musical clock movement, was identified as an early and quite rare example of the design expertise of local hero – latterly world renowned – Michael Welte, from the central Black Forest village of Vöhrenbach.
Whilst it might be going too far to describe them as the giant iPods of their day, the fact that many of the great composers wrote music for the flute clocks reflects how much they were loved – among the pieces this particular example plays are Scottish airs. But even standing quietly alone, this towering timepiece is impressive. A little under nine feet tall in old money, it stands in a magnificent mahogany case with fine ornamental fretwork and carved sound holes. On the clock face is a painting of three scenes, one being of a young lady playing piano and of her male vocal accompaniment, another is of a piper leading an army of Scots. Although the clock face bears the inscription 'Barr. Edinburgh', the Augustiner museum blurb simply reflects the little that research has been able to reveal, namely that the clock was 'made and maintained in the British Isles'. But it was not only Michael Welte's micro-engineered musical movement that had returned to the Black Forest.
The birth of the Scottish poet, Matthias Barr, was registered as Matthias Tritschler Barr (formerly Baer) in Edinburgh on 6th December 1831 at St Cuthbert's church in Lothian Road. He was raised in the Georgian house in Greenside Place that stands next to what is now the Edinburgh Playhouse, and was aged eight when his father, Fidele, put the finishing touches to the grand object that stands somewhat enigmatically today in the museum in Freiburg. Fidele left the Black Forest around 1820 to join his brother in the art of clockmaking in Edinburgh, and from this house he made and serviced flute clocks, importing parts from family and friends back home – notably from Michael Welte – to grace the halls, parlours and drawing rooms of the wealthy residents of Edinburgh's New Town, and beyond.
In the 1840s, Matthias attended Edinburgh Academy before joining the High School on Calton Hill, to which he became a lifetime supporter – as recorded in James Colston's memoir and biographical sketch of the school in 1862. On leaving, Matthias joined his extended family in the Black Forest for a time, and when he returned he developed a music publishing business to meet the demands of the increasingly popular 'orchestrions' of Michael Welte, and the many other mechanical musical instruments and creations that had grown from the flute clocks of the Black Forest.
In 1865, aged 34, Matthias somewhat surprisingly made the pendular swing from chimes to rhymes, producing a volume of poetry for children – the first of several – and did well enough in subsequent years to be hailed by many critics as the children's poet laureate. In his 1883 anthology of Scottish Poets, Alexander G. Murdoch described Barr as 'a poet of true genius' who, like Robert Burns and William Wordsworth, found inspiration in the commonest objects and the simplest scenes. Barr, being greatly influenced by Burns, wrote much of his poetry in the Scots dialect – and like Burns, much of it was rose-tinted – but he also wrote poems in English, sometimes in very plain English, adjusting the focus to the bleak reality that was everyday life for the vast majority, and lending insight into the poverty and inequality that was prevalent in his day: 'Under the lamplight, dead in the street/Delicate, fair, and only twenty/There she lies, Face to the skies/Starved to death in a city of plenty…Hundreds bent upon folly and pleasure/Hundreds with plenty of time and leisure…' Even children grasped those lines with relative ease.
Several of his poems for children – but also his poems on child-life and, in particular, the plight of children living in squalor and facing early death – made their way into the London serials, occasionally illustrated by the son of the Charles Dickens caricaturist, Hablot Knight Browne, otherwise known as Phiz. A renowned surgeon, (he had attended medical school in Edinburgh, and possibly met Matthias there), his artistic talents were nonetheless much-sought-after, though no doubt the reputation of his father influenced the quite considerable demand for his sketches – a piece of promotional publicity that would have done Matthias no harm. In the years that followed, his poems reached many sections of society, including the composer, Joan Trevalsa, who put the words of the children's poem, My Treasure, to music in 1903, and towards the end of his life he heard it recorded by Dame Clara Butt – a favourite of Queen Alexandra. Jeffrey Reeves (2001) notes in his Imperialism and Music, '[My Treasure] became a best seller for her in most English-speaking quarters of the globe'.
Matthias had drawn on a rich dual heritage, Scottish and German – more specifically, Scottish and Schwabian – and was happy to acknowledge this throughout his school days and for some years beyond. But in the mid-nineteenth century he faced an identity conflict as Germany rapidly industrialised to become a world power and a serious rival to the British Empire; from the moment moves for unification were made in the mid-nineteenth century, anti-German sentiment, fuelled by dominant class interests, grew in intensity. Queen Alexandra made no secret of her hatred for all things German; the Frankfurter Zeitung openly challenged her, and her sister – the Dowager Empress of Russia – to answer claims of being at the centre of anti-German propaganda at an international level. Dame Clara Butt – the eminent contralto for whom great works such as Elgar's Sea Pictures was written – was increasingly drawn into singing the common songs of Empire, and called upon to sing Land of Hope and Glory and all things rabidly patriotic. War was coming, and in one sense it was already here. In this climate, Matthias Barr's reputation as a Scottish poet might have been less than triumphantly received under his true family name, Matthias Tritschler Baer. The consequence of this alteration was alienation: his Scottish-German identity was obscured and, of course, the source of the flute clock in the Augustiner Museum occluded.
Matthias died in the London borough of Camberwell in 1911, just three days into his 80th year, and three years before the Great War – a war that had been brewing for half a century – though few knew of his passing or know of him. How soon we are forgotten. And today the towering flute clock, whilst not quite a dispirited husk, nonetheless stands alone: an object that marks the passage of time yet in the same instant is lost to it. A thing of technical sophistication, a symbol of the duality of cultures that miraculously survived their near total destruction, a thing of beauty that once occupied a place in the young mind of a Scottish poet.