Rape Admin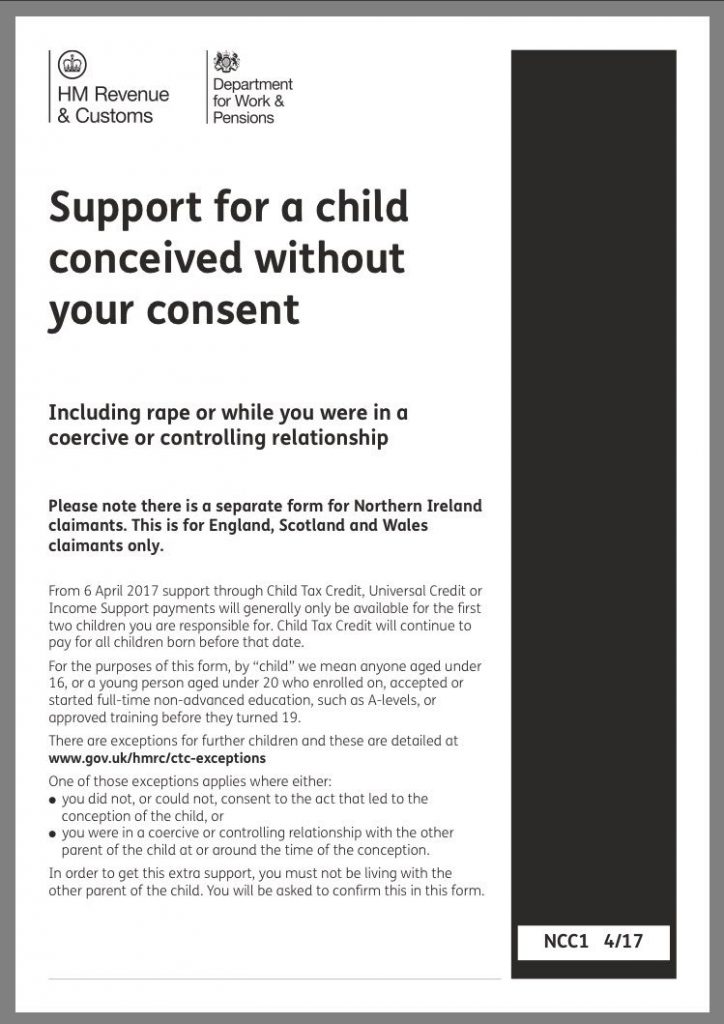 The government have released the form you have to fill in if you want to claim child benefit after being raped. Here it is.  Survivors of rape will need to fill in this form & send it to @HMRCgovuk to get tax credits.
Alison Thewliss @alisonthewliss has called it: "It is one of the most appalling, disgraceful and demeaning policies ever to emanate from Whitehall."
Brenna Jessie covered some of the main issues on Twitter.
"Evening! As of midnight tonight the UK Gvt will implement the family cap, limiting eligibility for Child Tax Credits to just two children. That is, unless they can prove that they have been raped. This (the #rapeclause) will be done 'compassionately' according to the DWP."
We've Storified  it for you here…