Why do the birds go on singing?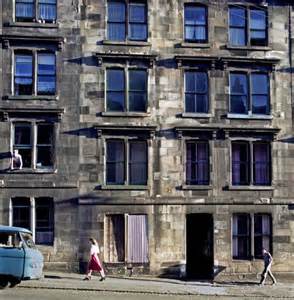 The train tweets through the loudspeakers, an announcement of sorts that begins with a feeble chirping sound, steadily growing as it approaches the platform, though sometimes no train appears; hidden among the hedges and bushes of the railway tracks, birds uncannily mimic the sound of incoming trains. I had often lifted my bag and numb bum off the metal bench in preparation to board only to be laughed at by mocking birds in secret locations.
In my local launderette in Powis Square (My Beautiful Launderette, in fact), operated by a woman with a lovely musical accent reminiscent of Einstein's – she once said she tried hard to lose all trace of it in order to 'fit in' – I read on a scrap of newspaper that Dupont's Lark, a relative of the Skylark, was losing its voice as a result of its disappearing habitat. The singing range and repertoire of the male, vital for attracting females, is declining because of the dwindling numbers of males from whom they learn. Their stock of songs are not programmed by nature but learned by listening, (we are nothing without a teacher), and so it appears we may pass the point of being able to know even half the gladness of Shelley's Skylark. Perhaps it will be chalked up as a contribution to good mental health – the ending of harmonious madness?
Many leading conservationists, including the RSPB, put the decline of several bird species down to changes in farming techniques, including winter sown crops, the destruction of hedgerows and the loss of wild flowers, but others blame larger birds, such as crows and magpies, and have demanded a cull – a euphemism for selective slaughter, as in ethnic cleansing (see Culloden). Odd that the suggested solution to dying should be killing.
In Aberdeen there was a debate carried in the press about whether to murder the crows and mollicate the malefic magpies, but the discussion widened to consider the cull of squabbling seagulls because their droppings might mark the paint on cars if left to harden for long periods under strong sunlight.
In Dundee, another coastal hotspot for bird poop, the argument centred not on whether to cull, but how to cull, and ranged from an 'egg and nest removal scheme' (which hasn't worked all that well because the gulls just make a nest somewhere else), to the more recently developed practice of bludgeoning the brains out of chicks in the nest itself.
Further south, deep in the farming country of Dumfries and Galloway, the cull of the wild extended to a call to arms when the sheriff demanded locals get the guns out to shoot the damn varmints – this to run alongside the council's current dastardly scheme of poking holes in the eggs; a heartbreaking sight, where the seagulls sit on the dead eggs for many weeks and consequently don't lay more.
And paying homage to perverse logic, at Sellafield – home of Britain's first atomic bomb, the notorious nuclear power plant, and Western Europe's most heavily contaminated industrial site – there was a call to cull gulls every way possible – egg pricking, nest disposing, drugging, trapping, shooting and even blasting – to stop them bathing in the radioactive waste and spreading it elsewhere. Just as well children aren't swimming in it.
Birds fascinate – flight, freedom, fast…far away. When I was a little boy I came across a pigeon with a broken wing in what was colloquially known as the big back – a place where you emptied rubbish and played football – in Parnie Street in Glasgow. There were hundreds, possibly thousands, of pigeons on the roofs and the ledges. When one got sick or old the others turned on it, and I found that hard to deal with, so I trapped this pigeon in a corner, put it in a shoebox and took it to the desk sergeant at the central police station in St Andrews Square, just across the road from where I lived. The police officer was very kind on that occasion and said his department would deal with it, something to that effect. But when I came back a third time in as many days with a broken pigeon, he ushered me right to the door – pushed me, actually, muttering imprecations along the corridor as he did so.
The sergeant, perhaps inspired by a warped understanding of Glasgow's coat of arms, wrung the neck of the injured pigeons after I left – or so I was informed – and I never returned. But this meant pigeons had to be taken home. Returning from work to find pigeons with dodgy wings walking through the hall, perched on the sideboard or up on the mantelpiece, must have demanded some patience on my dad's part. He allowed brief recuperation periods – an overnight stay, sometimes a little longer if I pleaded with him – but often encouraged their departure by washing all the windows in the house, or accidentally leaving them open whilst I was at school. It amazed me how quickly they adapted to the interior lifestyle, and quite often they would return to the window ledge. Smart.
The slated roofs were black with pigeons, but sparrow quarrels were also common – bundles burst in the back courts at the slightest threat – and starlings flew as one in their thousands to give astounding visual displays across the city sky as dusk descended. I can't remember much about seagulls, just their posh Chanel outfits. The sparrow and starling populations have fallen catastrophically, of course, and somewhat mysteriously, but whilst the usual suspects have no doubt been lined up, there has so far been no call for a cull of unwelcome 'immigrants'.
Thanks to the success of government-sponsored campaigns to exhort people to think of them as unwanted guests, translated as 'flying rats' – words that might easily have been lifted from Nazi propaganda on the laws of nature and humanity for schoolchildren, (cf. Marie Harm, Lebebskunde für Mittelschulen, 1942) – many don't bat an eyelid when people walking along the street kick pigeons, or allow their children to kick pigeons. Children always chased them, ran among them like happy spaniels, but now they actively try to disable or kill them. The language of human decency, or a dialect of it at any rate, may yet go the way of the lark, and moral supremacy is at the heart of it.
On thinking about this, I found myself flicking through an earlier chapter of my life. Old Chic, my English teacher at secondary, was on the destroyers during the war. Leaning over the side he saw men drown when enemy shipping was sunk, watched hundreds disappearing under thick oil slicks, and whilst I don't remember him say he witnessed it, he spoke of men being eaten by sharks. It wasn't always possible to rescue them, he said, though I had my doubts.
He was a decent enough man; when he wasn't setting about pupils with a belt, going at it like a rotary blade to disperse duffle-coated kids huddled in the yard, Old Jekyll-and-Hyde Chic encouraged us to consider the flaws and fallibilities of fellow human beings, and to bow our heads in silent contemplation for the forgiveness of our enemies; but whilst I lacked the courage or perhaps the good sense to ask, I often wondered why he never once called on us to consider the souls of the helpless men he watched in the water, swallowed in the oily sludge or eaten by sharks, or the maladjusted men who sent them there. That's perhaps asking a lot, but it seemed to me if we could kill and pray selectively, what could we not justify – the unwarranted and cruel cull, the delight derived from running over a seagull, the joy of killing a pigeon with a kick?
Whilst my socks and pants went into manic superspin in a drum filled to capacity, I wondered just what it was that drove the launderette operator so desperately to try to lose her accent – was it simply the desire to fit in, or had she fallen into the unwelcome immigrant category?
I spotted a snippet on a separate scrap of newspaper. I had to forcibly straighten it out with my palm on the launderette bench – what is it with people and newspapers? It was a news story about two old men in Mexico, the last men on earth to speak the language of a lost civilisation. They had fallen out.