Another Borders was Possible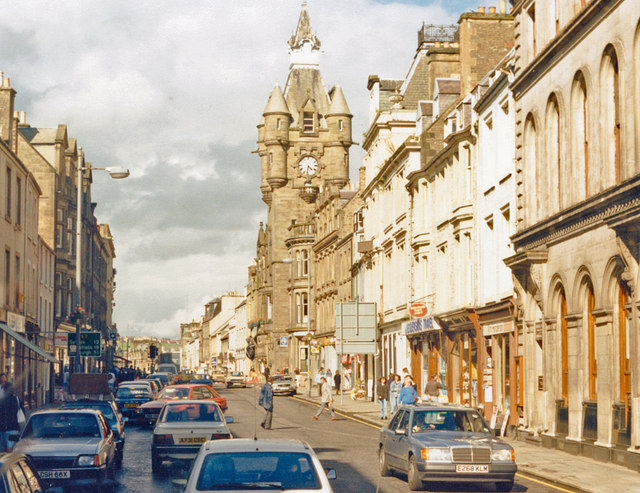 I was raised in Hawick, although moving there at six months old excluded me from Teridom. In the 1960s, Hawick was a close-knit town dominated by textile mills that employed workers by the thousand. The mills had changed little in a hundred years. They were harsh, Victorian places in which cap-doffing was a reality. My mum and dad spent their working lives sweating a profit for factory owners. The town was so sewn-up by large textile businesses, earning it the moniker, Dawson City.
The Glasgow slum clearances precipitated a large refugee influx into Hawick. A unionised, weegie workforce flooded into the mills. Confrontation ensued with owners but also with indigenous Borderers. There was deep suspicion of a different culture. Indigenous Borderers were fearful of speaking against the mill owners. The antagonism to weegie refugees was palpable.
Hawick's personality, dominated by aye been, had seen the odd radical spark. John MacLean was a regular speaker at what is now the Heart of Hawick. Alas, his interest in Hawick was probably motivated more by romancing Nan Milton than revolutionary politics! A worker's cooperative in the 1930s supplied materials to revolutionary Spain. A strong railway workers union in the 1950s was the back bone of the local Labour Party. But this radicalism was transitory; not the marrow of Hawick's bone.
The cultural clash in Hawick in the 1970s was significant. We were very confused about why other children were told not to play with us. We were Glasgow scruff. Different from local Presbyterians; we walked across town to our own chapel and school. We spoke a different language. We weegies didn't know our place. We were bolshie, loud and raucous. Playing with the wrong shape of ball, we earned Bill McLaren's approbation. Hawick was small c conservative, wrapped in deferential, Victorian wool.
The 1970s saw this come to a head through town-wide industrial action. The textile mills were closed by strikes; leadership coordinated by weegies. Of course, the dispute was crushed and the chance for Hawick to move into the 20th century was lost. The story would have been familiar in company towns 100 years earlier. Every element of division was thrown at workers. Weegies were often blamed for importing trouble.
In the 1990s, it was a handful of young women who took the conservative culture on. This was a culture which excluded a prominent local catholic from its festival leadership simply for being catholic. The women's simple request was to ride alongside men in the local Common Riding festival. These women were physically attacked. They were spat at, threatened with rape and assault and had to be allocated police protection. Partially successful, their individual heroism was pyrrhic; they were forced to move out of the town for their own safety.
Attempts are being made at revitalising the town. Some physical change is evident. However, Hawick is denuded of its industry. The international companies have taken their profits and gone. The new railway doesn't reach the town. Unemployment is low because people simply move out. Young people leave for college and don't return. The High Street is grim. The town, despite attempts at regeneration, has little direction or purpose. It feels left behind.
Hawick thought is still dominated by the remnants of those who once inhabited the Con Club and the Legion. This, "Ah kent yer faither" approach, coupled with the affluence of landed Berwickshire, inhibits a real growth mind-set in the Borders.
It's therefore no surprise that the Borderers voted Tory; the surprise is, that for a brief period, they did see that another Borders was possible.