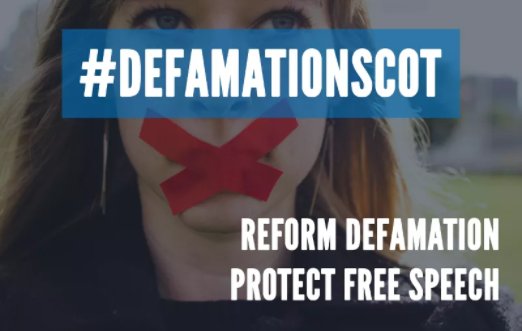 How to protect free expression? Reforming defamation is a good place to start. Scottish Pen are hosting an event at Scottish Parliament with Andy Wightman MSP about defamation reform next Tuesday (27th June) at 6.30pm
Free expression in Scotland is threatened by out-of-date and inadequate defamation laws, allowing the rich and powerful to silence those who disagree with them.
Join us to discuss how we can protect free expression, fight for reform and protect those speaking out with:
ANDY WIGHTMAN MSP – Scottish Green Party MSP who is being sued for content written on his blog
PAULO QUADROS – a volunteer Facebook group moderator who is being suded relating to comments made online
ROSALIND MCINNES – BBC Scotland's Principal Solicitor
ANGELA HAGGERTY – Editor of CommonSpace and Sunday Herald Columnist
This event is free but ticketed. Reserve your ticket by noon, 23rd June. Register here.