Bella Ceilidh with Griogair Labhruidh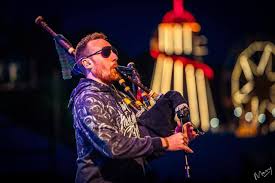 As part of our season of celebrating our 10th anniversary, we are holding a series of parties, gigs and fundraisers across the country. We kick-off next month in Glasgow with an evening of ceilidh, celebration, discussion and performance with Griogair Labhruidh – multi award winning Scottish Gaelic singer, poet/MC, and crucial part of Afro Celt Sound System.
Join us for an evening of 'Traditional Gaelic Hip Hop Fusion' and a discussion of cultural politics and resistance with playwright Cormac Quinn  and Gehan Macleod of the GalGael Project.
This is a fundraiser for Bella Caledonia – if you want to support us you can DONATE HERE.
The event is at the Glad Cafe in Glasgow on 25th October.
Tickets £10 and £15.