ScotRes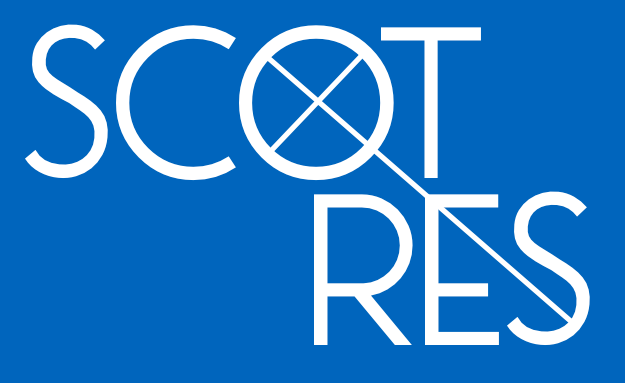 Advancing Scottish independence outside of Scotland
Is there a place for Scots living outside of Scotland to champion independence?
When it comes to advancing the cause of independence, what is the role of those who identify as Scottish but live elsewhere? In 2014, only people resident in Scotland were asked whether or not Scotland should become an independent country. This ensured that those most affected had a say in their future but differed in approach from other recent referenda, such as the 2015 marriage equality referendum in Ireland (only Irish citizens could vote, not Irish residents). The decision to allow only Scottish residents the vote chimed with the civic nationalism of the SNP and, I believe, was the right decision. However, an inability to vote should not lessen the role of those living outside of Scotland to work towards a different result next time.
I left Scotland in 2011 and have spent the past six years living in Dublin and London. From Andrew Neil to Andrew O'Hagan, London is full of Scots who have something to say about Scotland. However, to what extent these discussions reflect everyday life in Scotland remain less clear.
In the run-up to the 2014 referendum, I witnessed a gap between how some people discussed Scotland 'from afar' and what was actually happening on-the-ground. Events like the Let's Stay Together rally in Trafalgar Square, the week before the vote, and the single 'Scotland, You're My Best Friend', although arguably well-meaning, ultimately failed to encapsulate the reality of the situation north of the border.
This disconnect between idea and reality stayed with me. And as time passed and the Scottish Parliament voted in March 2017 to commence the process of negotiating a second independence referendum, I felt the need to take some action (no matter how small) to provide an informed space to discuss Scottish constitutional politics in London.
Three months later in the upstairs room of a pub in central London, and with the help of another London Scot, we launched ScotRes, a London-based research forum that explores and debates subjects related to Scotland and Scottish independence.
Since launching, ScotRes has co-organised the event Pathways to Statehood: Scotland and Catalonia with the Delegation of the Government of Catalonia to the United Kingdom and Ireland and the Centre for Small States at Queen Mary, University of London. This Sunday (22 October), ScotRes is organising its third event, a panel discussion Four Conversations: a United Kingdom? in association with the Bloomsbury Festival.
ScotRes has benefited from hearing the views and opinions of English, American, Canadian and Catalan speakers and audience members at our events. And although the group's organisers are pro-independence, events explore the strengths and challenges of independence and welcome those from across the political spectrum. Too often we spend our lives in echo chambers and much is lost when only one side of any story is heard.
Running events in London does not detract from similar events taking place across Scotland – there is no finite amount of energy for political engagement. Furthermore, any framing of 'Scottish issues' as removed from the rest of the UK or other international actors is an unhelpful way to think about the constitutional questions we all currently face.
Whether we look at the work of those campaigning for Irish independence in the United States in the early twentieth century or, more recently, international interest in events taking place in Catalonia, nations seeking statehood will require international legitimacy. This can only ever come by looking beyond your borders and engaging with activists and interested parties in other countries.
With the current lull in Scottish constitutional politics, now is the time for groups like ScotRes to focus their efforts on discussing 'what next?' The high-speed politics of the past few years might have disorientated many people attracted to the Yes movement, with some now choosing to retreat rather than engage. Groups like ScotRes can help keep the momentum going and continue to debate and discuss Scotland's future in 2018 and beyond.
By Dr Kevin Guyan (@kevin_guyan) – an equality and diversity researcher and co-organiser of ScotRes.
Four Conversations: a United Kingdom? will take place on Sunday 22 October at the Bloomsbury Festival, London. Follow the conversation using the hashtag #4viewsUK.
*
We really need your support to develop and we'd like to ask you to support us by donating to us here.
We've got big plans to launch our new site, to launch new publishing and events projects, and to extend our platform of writers – but all of this needs your support.
Bella Caledonia remains free (and ad-free) and takes us hundreds of hours a month to research, write, commission and edit.
If you value what we do, please consider supporting with a recurring monthly donation of your choosing.
GoCardless to set up a small monthly donation to support independent journalism in Scotland.