On Being Reasonable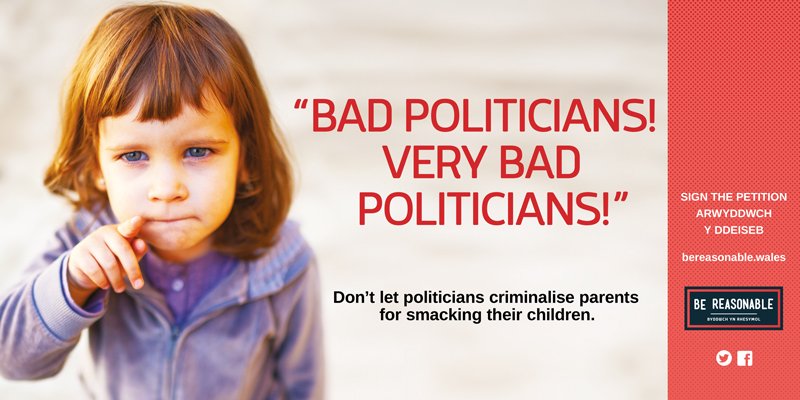 In a victory for the Scottish Parliament that will stand next to the smoking ban as a social policy achievement – today is a victory for Green MSP John Finnie and a host of children's charities – as we agree that it's wrong to assault our children.
If it seems incredible that we should be celebrating this simple concept well into the 21st Century, it does represent a porous democracy where government listen and respond and NGOs and civil society have clout.
The move came after SNP ministers had promised to "ensure" a ban on smacking would become law. There is still no ban in England, Wales and Northern Ireland, where "reasonable chastisement" is allowed provided it does not leave a mark, bruise, swelling or cut.
If these policy shifts seem mundane and prosaic in their very average Common Sense – and slightly distasteful in their complete lack of tribal point-scoring – they also act as a salve to the madness that surrounds us. Gulp the air down as you realise that not everything is wrong, collapsing, hopeless or entering a new form of surrealism.
A spokesperson for Barnardo's Scotland, Children 1st and NSPCC Scotland said:
"We are delighted that the Scottish Government has given such a clear commitment to ensuring children have equal protection from violence in Scots Law. Repeated international reviews of evidence, including Equally Protected? which we jointly published in 2015, show beyond all doubt that physical punishment doesn't work and can be harmful to children.
"John Finnie's Bill will not create a new criminal offence. It will remove the defence of 'justifiable assault', which is out of step with the majority of parents' practice, children's rights and most other countries in Europe. It will also bring clarity for families while enabling parents to continue to make their own decisions about how best to raise their children. A clear message will be sent: violence in any shape or form is not acceptable in Scotland.
"The Bill is not only supported by our politicians but also by an extensive number of organisations and individuals. We are delighted that the Scottish Government is reflecting the evidence and expertise of professionals working with children and families, and most importantly the views of children themselves".
But not everyone agrees.
Murdo Fraser, who seems to be creating a niche for himself as a sort of incoherent libertarian writes:
First it's the toxic Named Person policy, now this. SNP determined to interfere in family life & have State overrule parents. https://t.co/DSFPxNQbRt

— Murdo Fraser (@murdo_fraser) October 19, 2017
Such libertarianism is markedly absent when Fraser and his colleagues celebrate the 'rule of law' in Catalonia or urge a 'crackdown' on gypsy travelers.
But if Fraser seems like a multiply-rejected lone wolf advocate, that's not true. There's a whole campaign out there urging us to hit our children.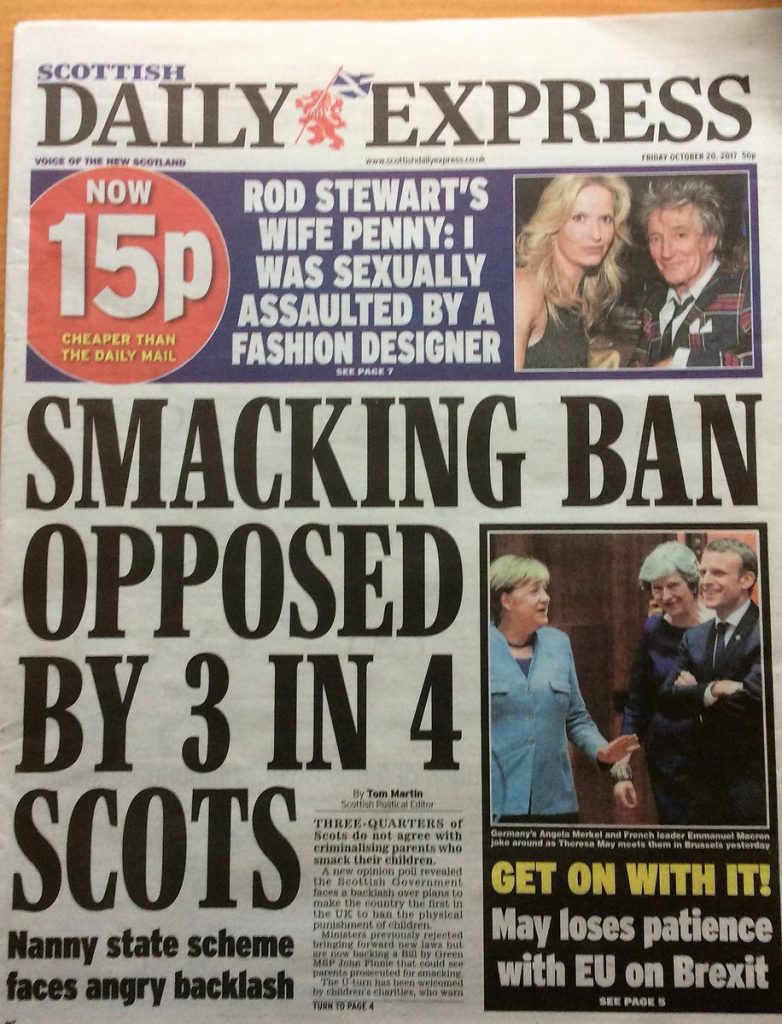 A group calling itself 'Be Reasonable Scotland' is a key organiser, and of course the campaign has backing from the likes of the Scottish Daily Express …
It gets murkier. As Tom Dissonance reveals:
"PR for the pro-smacking children group is being handled by a Tory PR company who took $$$ from Big Tobacco to downplay the risks of tobacco".
Not only that but the two named supporters on Be Reasonable's site are something called The Family Education Trust' and 'The Christian Institute'.
Also key is someone called Ashley Frawley who's is doing a Phd at the University of Kent (*alarm bells ringing*).
Check her lovely tweet here: "We used to watch out for each other. Now we just watch each other"  [by beating our children – Ed]
Who is her PhD supervisor? Why none other than Frank Furedi. He was originally called Ferenc Füredi, but has also worked under the pseudonyms Frank Richards and Linda Ryan.
Furedi is the leader of the cult/front group behind Spiked and a dozen connected groups collectively known as the LM Network. Posturing as 'left' but advocating a range of far-right causes under the banner of libertarianism the group are widely thought to be a black-ops or agent provocateur group with high-level backing.
Scottish PR for 'Be Reasonable' is being done by Tom Hamilton Communications. Hamilton was formerly at the Daily Record & Sunday Mail.
The response to the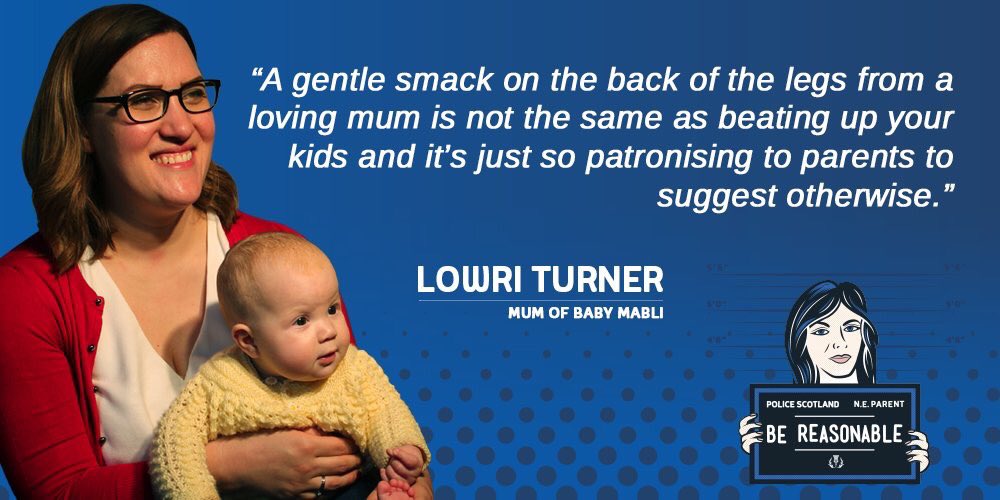 attempts to protect children have provoked a well coordinated and well resourced response from the far right.
As Chris McPhail writes of the image opposite: "Imagine growing up and having to explain an early pic of you and yer maw was on a campaign poster advocating her right to hit you."
Over the coming week we'll be exposing the connections between PR firms, fundamentalist Christian groups, Conservatives, the 'academic' research groups and fronts uniting to promote hitting children.
If you have any information on these groups or their connections please contact us.
*
We are holding our annual fundraising appeal to try and raise £35,000 to continue and develop Bella Caledonia. If you enjoy this site we need your support to continue.
We can't continue without more of our readers supporting us.
The money will go towards developing Bella as a platform for writers, filmmakers and artists, something that no-one else is doing in Scotland.
Please go here and make a donation.
Thank you.