National Treasures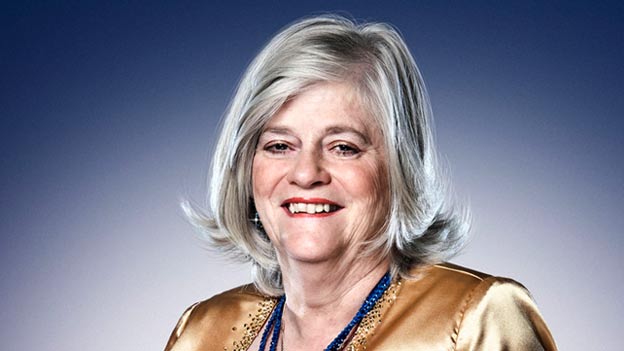 In some kind of hell-hole of popular culture meets deranged far-right astro-turf indymedia, The Spectator writes:
"Former Tory MP, borderline national treasure, and now Celebrity Big Brother contestant Ann Widdecombe is the common sense feminist icon we should all get on board with.."
Widdecombe, sharp-eyed readers will recall, is the formers Prisons Minister who insisted that women prisoners should be manacled to their hospital beds while giving birth. As a feminist role model she's probably up there with Meghan Markel.
Because she too has been recently held-up, rather confusingly as a feminist icon. After liberal feminists stopped off from (quite rightly) campaigning against the "Princessisation" of girls culture, it seems more than a bit weird to celebrate Meghan Markel. Yes she's not a porcelain caricature from English aristocracy but … that's about it. You can't be a Feminist Princess.
Equally, I'm confused about Justine Greening's recent elevation.
Sophie Walker of the Women's Equality Party (and erstwhile of this parish ) writes of the shambolic reshuffle:
#Reshuffle recap: The men kept their jobs. The Northern, working-class, state-educated lesbian woman lost hers. #JoinWE

— Sophie Walker (@SophieRunning) January 9, 2018
But should we really be looking for equality in a cabinet of contempt?
In a government that has the repugnant Esther McVey, a Food Bank enthusiast really going to be the place for gender balance?
I'm confused.
Justine Greening isn't an icon to rally around because she's gay or "Northern". In the context of the most insidious punitive Conservative Government in living memory, this sort of lifestyleism isn't helpful.
Reuters reported: "Losing the only lesbian minister in the cabinet threatens what May hoped to be the narrative of her reshuffle: that she was ushering in a new, more diverse team to counter accusations that the Conservative Party is out of touch."
Oh dear.
But I'm not the only one who's confused.
After Oprah's inspiring Golden Globes speech poor Ivanka tweeted:
Just saw @Oprah's empowering & inspiring speech at last night's #GoldenGlobes. Let's all come together, women & men, & say #TIMESUP! #United https://t.co/vpxUBJnCl7

— Ivanka Trump (@IvankaTrump) January 9, 2018
So: no you can't be a Feminist Princess, you are not a 'common sense feminist icon' if you advocate shackling other women to their beds, and no you can't paper over the cracks of austerity and neoliberalism by posturing and … someone please tell Ivanka …