Creative Accounting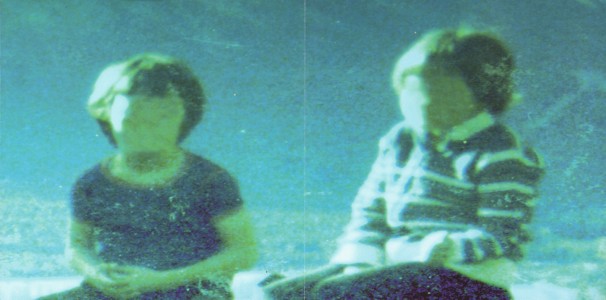 Music has the right to children.
Children have the right to music, and theatre, and books, and art and film.
It's hard to reconcile the outpouring of dissent and high calibre criticism raining down on Creative Scotland with the sort of cartoon painted by the composer James MacMillan or the tabloid journalist Stephen Daisley of Scotland's arts community ("luvvies" in Daily Mail-Speak). Catherine Wheels Theatre, whose work has been seen by hundreds of thousands of people since its inception in 1999 issued a statement saying:
"Scotland is the now the only country in Europe without a regularly funded children's theatre company and this is an embarrassment for a progressive nation." 
Tony Reekie, former director of Imaginate –  the development company for young people's theatre said bluntly:
"Set aside the Year of Young People. Set aside new strategies of touring and an obsession with arts organisations that don't make art. To lose from your main fund work for children and the disabled was so fundamentally stupid it calls into question the basic skills of those who came up with this 'strategy'. To compound that by not realising that some of these companies are utterly crucial, in RFO form, to the lifeblood of our cultural nation and are genuinely world class shows they simply don't understand the world they inhabit, and therefore have no right to impose any kind of half-arsed strategy on the rest of us. If the outpouring of support, admiration and love for companies like Catherine Wheels from home and across the world is ignored then you have to consider a stupidity compounded by malevolence at some levels of that organisation. Either way there are folk in @CreativeScots that need to be kept away from the sharp things for a while as people are getting hurt for no reason at all…"
The idea of Scottish writers, artists, playwrights, producers, actors or cultural workers being some kind of Tartan Valkyrie marching in Goose-Step to the nationalist agenda is put forward only in the fetid circles where Salmond is Mugabe, David Greig is a sinister svengali and AL Kennedy is a sort of literary Leni Riefenstahl. This is the world poor Daisley resides in:
"What happens when artists are subsumed into the machinery of politics and their art sublimated to a cause? What becomes of art's duty to challenge, to provoke, to pursue truth wherever it leads? The answer is to be found in Scotland, where much of the artistic world has been absorbed into the Nationalist project."
This sort of heaving paranoia is fed on hungrily by Scotland's band of philistine moaners, endlessly worried that – just around the corner – is the truth of the Forced Scots – Jock Authoritarian – Gaelic Sign-Wiedlding McMafia – they've been warning you about all along.
Daisley's poshlost fantasies are remarkable given the dissent pouring out of Scotland's beleaguered cultural 'sector'.
As playwright Peter Arnott asks:
"Doesn't the fact that the chorus of protest against Creative Scotland's cackhandedness is being led by the very same "yesser" crowd of luivvies that you're accusing of being Nat Apparatchiks kind of blow this interpretation of events out of the water?"
The latest debacle from Creative Scotland has a long history. It is a history of mismanagement, poor communication and of a body acting well beyond its remit and with acute incompetence. Back in 2012 a huge row erupted after fifty formerly flexibly funded organisations (FXOs) were told that they would in future be invited to apply for lottery-funded project grants.
Back then the theatre critic Joyce McMillan wrote:
"…its thinking is still hopelessly infected – 22 years after the lady's political demise – by a kind of undead Thatcherism, a half-baked, hollowed-out, public-sector version of market theory that reduces the language of creativity to a series of flat-footed business school slogans, and imposes a crude ethic of sado-competition – "this will make you sharper and more creative" – on areas of society where co-operation and mutual respect matter more."
The irony and tragedy of this latest round of cuts is that arts and culture is something that Scotland excels at. It is not, like football or manufacturing something that we are derided for. In theatre, visual arts, literature we are consistently and often, world-leading innovative and ground-breaking. This isn't uh-thumping, it's pointing out that this is an ear where we do well. If you take just Glasgow School of Art you'll see that it's produced five Turner Prize winners, and 30% of nominees since 2006 alone. In 2014 Dani Garevelli noted that:
"Since 1996, six artists associated with Glasgow – Douglas Gordon, Martin Creed, Simon Starling, Richard Wright, Susan Philipsz and Martin Boyce – have lifted the trophy. A further nine, including Christine Borland, Jim Lambie and Karla Black, have been nominated. So established is Glasgow's reputation for nurturing talent, there was barely a ripple of surprise when it was announced last week that three out of four of this year's short-list – Ciara Phillips, Duncan Campbell and Tris Vonna-Michell – were also GSA alumni. Although they are not Scottish Phillips and Campbell have chosen to live and work in Glasgow, attracted perhaps by a vibrant scene, the abundance of studio space and the strong support network."
The same can be seen across sectors where Scottish-based artists frequently shine against the odds. But it doesn't and shouldn't have to be like this.
That's not to say that the stance taken by the Creative Scotland isn't political, it clearly is, nor is to say that creating culture and literature isn't political, of course it is, it can't be otherwise.
You'll remember Jim Kelman's acceptance speech for the 1994 Booker Prize when he said: "My culture and my language have the right to exist, and no one has the authority to dismiss that."
But Kelman is no nationalist and there is a difference between supporting a democratic right and supporting a political party.
That's what's confused these poor souls.
Scottish artists are in open rebellion and they have the right to stand up and reconfigure their whole world. They also have the right to throw off the insulting doggerel aimed at them by the paranoid fantasists of the Daily Mail and the philistinism of the far-right.
There are real issues about cultural confidence not cultural propaganda in this country, and you can only despair at the impact of the coming withdrawal from Europe. Funding and connectivity will wither further.
But if Daisley and MacMillan's ultra-Unionist views are to be expected, we should be able to find common ground beyond a political divide.
In an era of real issues about mental health, stress, digital overkill, and social isolation, poverty of the mind meets poverty of the wallet.