May '68 and Soul Culture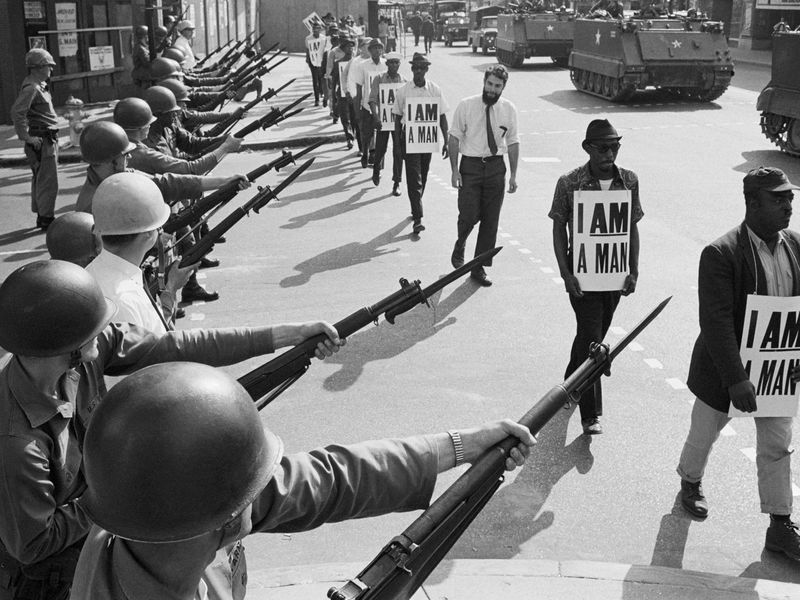 Earlier this year Stuart Cosgrove's book 'Memphis 68' won the Penderyn Music Book of the Year. He returns to Bella Caledonia to tell the unknown story of the Memphis saxophonist Ben Branch, a man who witnessed history in one of music's most politically charged years.
Ben Branch was sitting in a chair in a barber's shop near Firestone Union Hall, North Memphis, unaware that several people including his own mother were urgently trying to contact him. He had returned to his home town at a time of fierce polictal turbulence and had gone to the Union Hall to sound check for a benefit show later that night. Strangely, the janitors told him that the hall had no licence for live music, which Branch knew was untrue and he immediately suspected that the city authorities were trying to ban his band, from playing a concert in support of the striking sanitation workers. It was destined to become one of the most controversial concerts ever – in part because it never took place – and in part because it was just one of many small conspiracies that led up to King's tragic assassination. As intrigue unfolded, Ben Branch made his way downtown to the city's all-black Lorraine Motel where he was the last person to speak to Martin Luther King, before the civil-rights leader was shot dead.
Memphis was struggling with social change. A bitter Sanitation Workers Strike had brought segregation festering back to the surface of Memphis life. The strike had erupted in the wake of the death of two black sanitation workers who had been killed in February 1968, whilst sheltering in the back of a malfunctioning garbage at the height of a torrential rainstorm. The Sanitation Workers' strike pitted the city's poorest and lowest paid black employees against the city's intransigent white mayor Henry Loeb. It was a strike that carried all the burden of history – poverty, civil rights and segregation – and so had become one of Dr Martin Luther King's major causes.
The Spring of 1968 was a fiercely political moment not only in America but across the globe. Protests seemed to erupt daily triggered by civil rights disputes, the vociferous Black Power movement, escalating opposition to the war in Vietnam and student unrest in Paris. These were feral times and 1968 turned out to be an extraordinary year in the story of rock and pop music. It was the year of that The Beatles anthemic 'Hey Jude' charted globally; it was the year that Otis Redding's posthumous '(Sittin on) Dock of the Bay' was released in the aftermath of his tragic death in a plane crash and it was the year of rock classics including Cream's 'Sunshine of Your Love'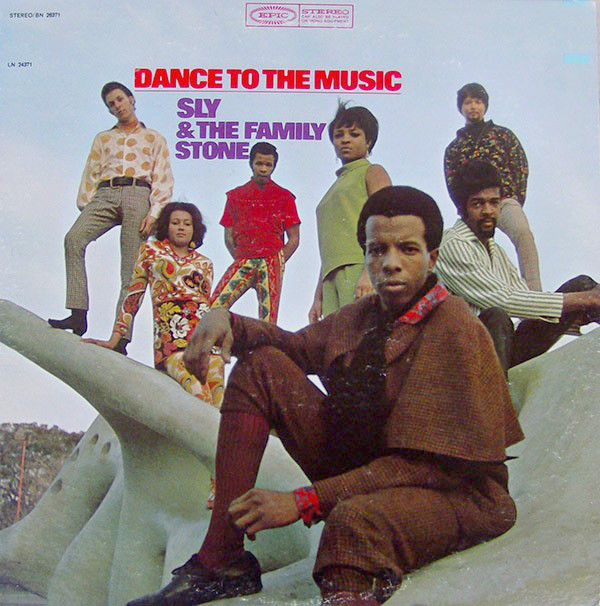 Steppenwolf's 'Born to Be Wild' and The Door's 'Hello I Love You.' Black music was in an era of near permanent revolution having produced the first black power chart-hit, James Brown's 'Say It Loud I'm Black and I'm Proud' and some the most enduring psychedelic soul records among them 'Dance to the Music' by Sly and the Family Stone and 'Stoned Soul Picnic' by 5th Dimension which rivalled Simon and Garfunkel's 'Scarborough Fair' as one of the great idyllic summer festival songs.
Ben Branch would never achieve international fame as a musician but his story is remarkable nonetheless. Although he was born and raised in Memphis, where he rivalled the legendary Willie Mitchell, as the city's most famous bandleader, Branch had left Memphis in 1966 to study for a postgraduate degree in music in Chicago. Whilst based there he took on the role of musical director for one of the world's most famous public figures, forming the Operation Breadbasket Orchestra, the putative backing-band for Martin Luther King. Operation Breadbasket was the northern branch of King's movement and was set up by his deputy, the Reverend Jesse Jackson to try to improve the economic conditions of African-Americans in urban cities.
On the night before King's assassination Branch had flown from Chicago home to Memphis home when the city was struck by bad weather. The tornados that had engulfed Memphis, Mississippi and Arkansas had destroyed farms, livestock and outbuildings, killed six people and injured over one hundred. Memphis airport was closed and the flight diverted to New Orleans. The winds eventually died down but the storm was destined to become part of Memphis mythology as news spread within the African-American community of Martin Luther King's 'Mountaintop' speech delivered at the height of the storm's electric anger at the city's Mason Temple.
The writer Hampton Sides described an Old Testament atmosphere as King arrived in the packed hall. The heat was suffocating, and the audience were using their hymn sheets as makeshift fans in a vain attempt to ward off the sticky humidity. Ralph Abernathy introduced him, 'his words echoing through the vast hall as tornado sirens keened outside'. The Reverend Kyles wrote after the fact: 'That night rain was pounding on the roof, and the rafters shook with thunder and lightning. I remember: the thunderclaps and the wind set the windows banging. Each time it happened Martin flinched. He was sure someone was lurking and going to shoot him. But when he got to the end of that speech and told us he had looked over and seen the promised land, a great calm came over him. Everyone was transfixed.'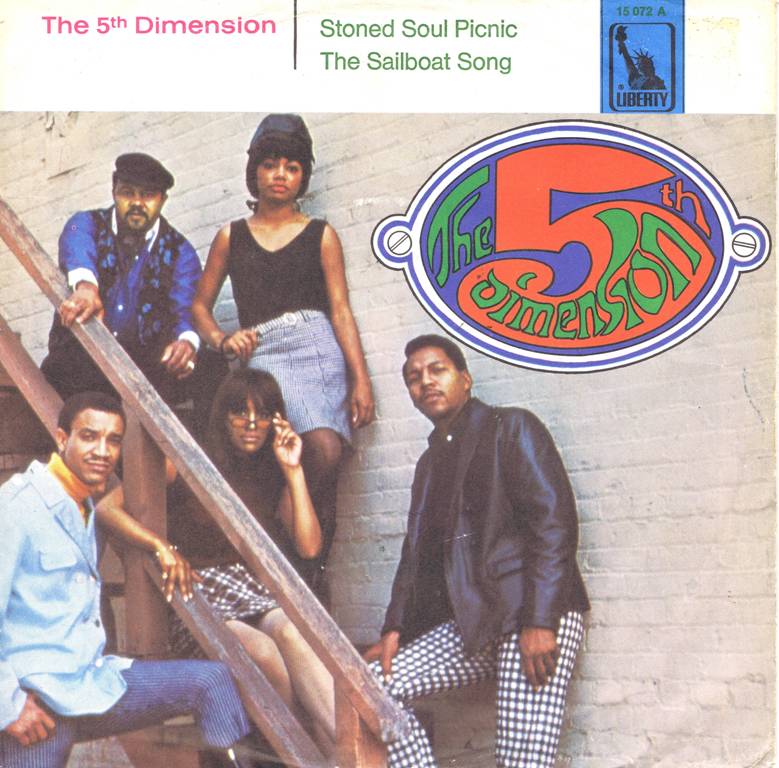 'I'm delighted to see each of you here tonight in spite of a storm warning,' King had begun. Then, in a tour de force of public oratory he imagined the worlds he might have been born into, finally returning to the world he would have chosen above all others: the here and now. 'Something is happening in Memphis,' he said in his sonorous foreboding tone, 'something is happening in our world. And also in the human rights revolution, if something isn't done, and done in a hurry, to bring the colored peoples of the world out of their long years of poverty, their long years of hurt and neglect, the whole world is doomed.' Finally he turned to his own predicament. 'We've got some difficult days ahead. But it really doesn't matter with me now, because I've been to the mountaintop. And I don't mind. Like anybody, I would like to live a long life. Longevity has its place. But I'm not concerned about that now. I just want to do God's will. And He's allowed me to go up to the mountain. And I've looked over. And I've seen the Promised Land. I may not get there with you. But I want you to know tonight, that we, as a people, will get to the Promised Land! I'm just happy that God has allowed me to live in this period to see what is unfolding. And I'm happy that He's allowed me to be in Memphis.'
As King addressed the strikers and their families, Branch's flight from Chicago had been diverted to Jackson, Mississippi, and then, after another aborted landing touched down in New Orleans. Only when the weather settled was the plane carrying King's Chicago supporters and the Operation Breadbasket Orchestra able to reach Memphis.
Ben Branch had shared many journeys with King before. They had grown up in the same segregated post-war South. Branch had taken his saxophone in a battered case to the Montgomery bus boycotts and had been there at the famous Selma–Montgomery marches in 1965, in support of voting rights. By then he had become a close personal friend of the Chicago contingent's ambitious and self-aware leader Jesse Jackson. As soon as the plane touched down in Memphis Ben Branch he was greeted by old friends and close family members. Now aged forty, Branch had played in every significant venue in Memphis, including the Plantation Inn, Club Handy, the Flamingo and Curry's Club on Thomas Street, and had spanned the range of black music from spirituals and R&B to jazz. Like many of his generation, he had been forced to juggle two careers simultaneously: educator and musician. He was a music supervisor in local schools, setting up the Mississippi State Band Directors' Association, an organisation that cultivated instrumentation in the city's black schools. Branch periodically played as a session musician, too; first at Stax, where he was an additional member of the Mar-Keys with Wayne Jackson, Floyd Newman, Booker T. Jones, Steve Cropper and Donald 'Duck' Dunn. He composed and then played on the instrumental double-sider 'Beach Bash'/'Bush Bash', a relentless sax-led dance song that died locally but was a major hit in Europe, especially on the UK's Mod and northern soul scene.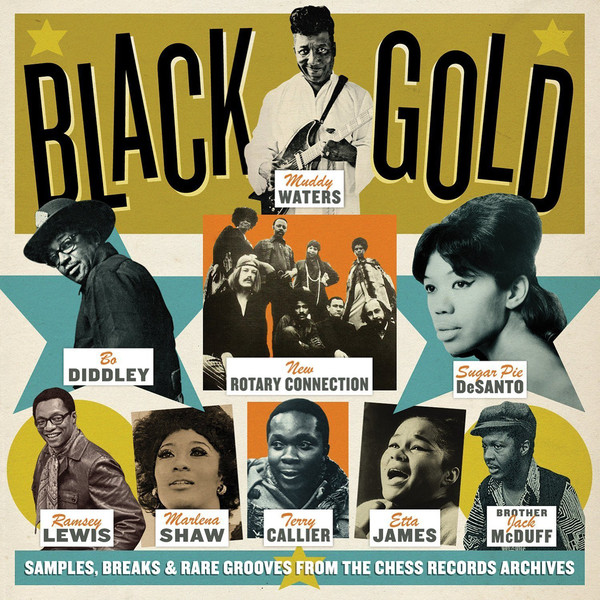 Session work continued when he moved to Chicago, this time with another heritage label, the famous Chess Records, where he shared freelance saxophone duties with Monk Higgins and added beef to songs by vocal harmony groups like the Radiants and the Vontastics. Each Saturday morning, he hosted rehearsals at the University of Chicago's Theological Seminary Rooms, where in February 1968 he met with Martin Luther King and Jesse Jackson. Together they hatched a plan to form the movement's official orchestra – a super group capable of playing spirituals, jazz, R&B and soul, and employing the cream of Branch's Chicago and Memphis bands as its nucleus. This new band became known as the Operation Breadbasket Orchestra and Choir, a dedicated civil rights band that became, in effect, the musical wing of Dr King's movement. In 1968 they signed a deal with Chess and settled in Chicago. Branch's capacity for hard work and his restless entrepreneurial spirit stayed with him throughout his life.
While still committed to the civil rights movement, he set up Doctor Branch Products Inc., the nation's first black-owned soft-drink manufacturing company, and in 1986 the company signed a $355 million agreement with Kemmerer, the makers of 7Up. Branch spent much of his active working life as president of his own drinks company yet still turned up faithfully for rehearsals and for music education classes.
One of the stand-out songs in Branch's repertoire was an old spiritual called 'Precious Lord, Take My Hand', adapted by the great Thomas Dorsey, the man who first gave gospel music its name and became one of its most devoted exponents. Dorsey, from a tiny plantation town in Georgia, initially broke with his family's ultra-Christian beliefs and toured as a juke-joint blues singer with the provocative name of 'Barrelhouse Tommy', singing lewd and sexually loaded songs to semi-criminal audiences. Like Branch, he moved north to Chicago where he formed the Wildcats Jazz Band, but he struggled to adapt to city life and the cut-throat demands of the early R&B music scene. Dorsey suffered a severe nervous breakdown and returned home to Georgia to convalesce, and after deep reflection on what he saw as a harmful period as a blues singer he reconnected with the church and Christian music.
Dorsey reputedly wrote 'Precious Lord, Take My Hand' as he reached out for spiritual strength after his wife and baby son both died in childbirth. Gospel mythology tells of how he locked himself in a room for three soul-searching days, warding off another breakdown by communing with the Lord. It was in this painful period of self-realisation that God directed him to write the song. Branch had a rather different interpretation, though, claiming that the song had much deeper roots and was in fact an Alabama slave anthem sung as a spiritual in the cotton fields of the Deep South. Dorsey had embellished it, and with the help of his own publishing company and the mountainous support of Mahalia Jackson, turned the song into a gospel standard. Branch himself had grown up with a scratchy old 78 rpm version in his Memphis home, and could play the entire song as a virtuoso saxophone solo, with only fleeting guest vocals to support him. Having heard the old slave anthem and its numerous renditions, at times in his own Ebenezer Baptist Church in Atlanta, it had become Martin Luther King's favourite song. Something about its legacy, its powerful history, its closeness to despair, and then its bombastic and uplifting Christian drama appealed to his senses, and at times King would weave words from the song into his sermons.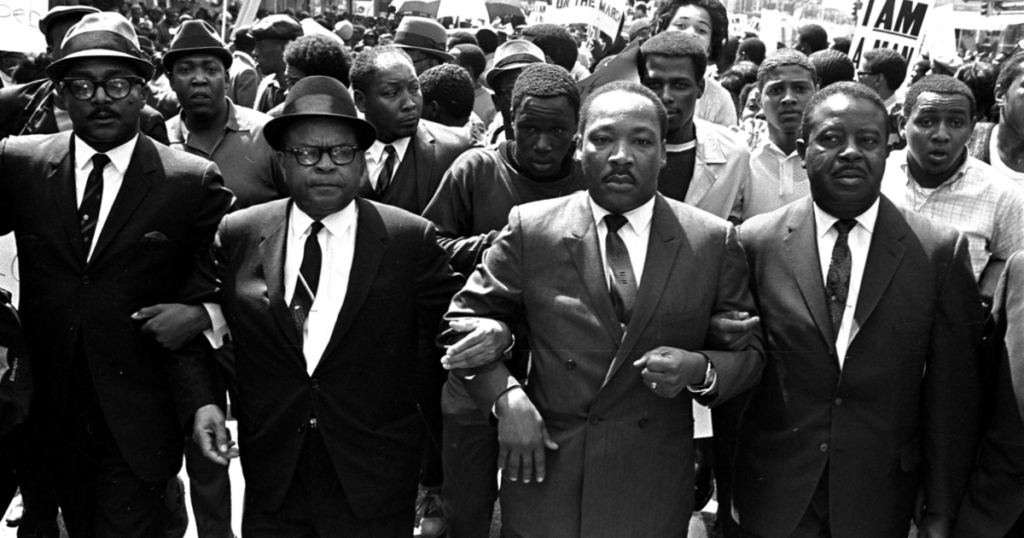 On the day of King's death, Branch took a cab to the Lorraine Motel on the fringes of the Beale Street ghetto and one of the few places in the city where blacks could book a room. King was sharing Room 306 with his colleague Ralph Abernathy. Both had slept late to recover from the thunderous drama of the previous night and the room was in a state of disarray. Open suitcases lay on the surfaces, partially unpacked. The room was strewn with personal effects and half-filled ashtrays, and overlaid by the fug of smoke and Aramis aftershave. A black telephone, which had thankfully stopped ringing since the early hours, was off the hook, and a television, its twisted rabbit-ear antennae always tuned to network news stations, was switched off. Alfred Daniel 'A.D.' King had arrived the night before in a Cadillac convertible with his girlfriend Lucretia Ward and the Kentucky state senator Georgia Davis, who in the months before had become King's secret lover.
King and Abernathy were in Room 306 preparing to go to dinner at the home of the Reverend Kyle. King, who had dry and sensitive skin, took an age to shave and everyone else was assembling in the car park below. Jesse Jackson was there, Ben Branch had arrived with his instruments in tow. King's driver Solomon Jones, who had been provided to him courtesy of a local funeral home, hung out by the open door of his Cadillac, waiting for King's party to descend the stairs. Back in Room 306, King slapped Aramis on his face and headed out to the landing allowing Ralph Abernathy to use the mirror. The sink was still peppered with King's shaven hairs.
Emerging from the room, King moved out to the balcony rail and spoke to the throng below. He chatted buoyantly to Jesse Jackson and Ben Branch, who was due to go to an early evening sound check for yet another fundraising concert later that night. The driver shouted that it was getting cold and that they should bring overcoats. Seeing Branch down below in the courtyard, King asked him if he had his saxophone with him: 'I want you to play "Take My Hand Precious Lord", Ben,' he said. 'Play it real pretty, sweeter than you've ever played it before.' King knew by heart the despondent yet hopeful words at the heart of the song: 'When the darkness appears and the night draws near/And the day is past and gone/At the river I stand/Guide my feet, hold my hand.' As King shared his last words with the saxophonist, a single bullet from a Remington Gamesmaster .30-06 rifle tore through the right side of his face and exited beneath his jaw. He fell backwards against the cinder wall of the Lorraine Motel's balcony, blood pooling around his head.
Dr Martin Luther King Jr was finally pronounced dead at 7.05 p.m. on 4 April 1968 at St Joseph's Hospital. An autopsy performed by Dr Jerry T. Francisco, the Shelby County medical examiner, concluded that death was the result of a single 'gunshot wound to the chin and neck with a total transaction of the lower cervical and upper thoracic spinal cord and other structures of the neck'. A local priest Father Coleman Bergard was called to administer the last rites. He closed King's eyelids. There was a long peaceful silence. And then the inner cities erupted.
Stuart Cosgrove's 'Memphis 68: The Tragedy of Southern Soul' is published by Polygon.
Mike Small