Auld Enemies: Another World Cup is Possible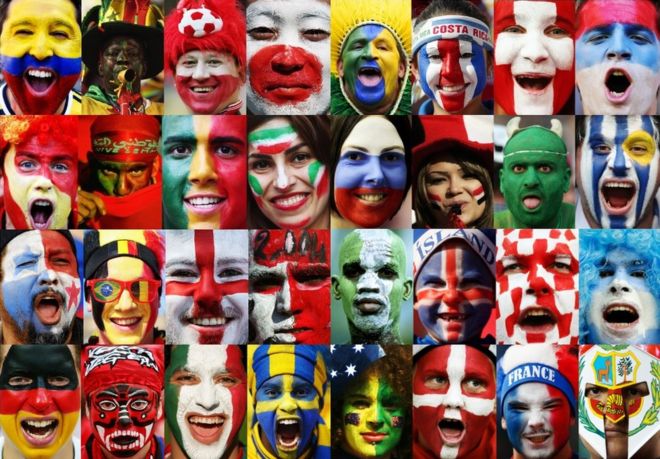 Journalists are working up another attempt to pretend football rivalry is uniquely Scottish, writes Jason Henderson.
Four years ago, as a Luis Suarez double earned his side all three points in a Group D match against England, Mark McConville, an engineer from Glasgow, lapped it up from the Uruguay end of the stadium. Clad in Scotland top, "Hey Jimmy" hat, and saltire, Mark stood out in the Corinthians Arena during coverage of the match, and his celebrations soon found their way online. Other Scots would also be snapped in the Uruguay end over the course of the 90 minutes, including a group of men from Aberdeen supposedly "caught" behind one of the goals in Scotland tops.
It was arguably a perfect visual example of football rivalry playing out before our eyes. Football supporters, unable to follow their own national side to a major competition, deciding still to make the trip to South America to indulge in an international festival of football, and, at the same time, winding up at a game involving their own side's biggest rivals supporting the opposing team.
Many took it exactly for what it was and either laughed or rolled their eyes. But, as is oddly so often the way in Scotland, many did not. In fact, the claims of Anglophobia, against Mark in particular, became so fierce that his family and friends were forced to come out in the press to refute claims he was "anti-English".
We are now a matter of days away from the 2018 World Cup in Russia and already the same agenda is being pushed by certain individuals and media outlets.
The BBC's Sarah Smith, a serious political journalist, took some time out at the recent SNP Conference in Aberdeen to quiz delegates on whether or not they'd be cheering on England in Russia. You'd be forgiven for believing that such a piece would be massively tongue-in-cheek but, alas, you'd be sadly mistaken. Instead, the outcome is a fairly embarrassing few minutes of footage, where SNP members and elected representatives are pressed on where their loyalties lie this summer, one interviewee pressed on whether they are not supporting England because "they don't like the English", before the bizarre assertion is made that, because the SNP supports the closest relationship possible with England post-independence, the best place to start would be supporting the English at the World Cup. The whole farce is a second by second example of the bizarre desire by the likes of Sarah Smith to take the perfectly natural, normal global phenomena of football rivalry, and depict it as uniquely Scottish, a narrow-minded and backwards viewpoint, a bitter and twisted outlook somehow alien to the spirit of the World Cup and international sport.
Had Scotland somehow pipped England to qualification and were now travelling to Russia while the English national team stayed at home, would Sarah Smith or any other of her BBC colleagues be skulking about gatherings of the Conservative or Labour Parties in order to interrogate people on whether they'd be supporting Germany at the World Cup? The premise is exactly the same given the rivalry that exists between large swatches of the English support and their German counterparts, yet we all know that such a undertaking would never even be considered, let alone carried out. Such an idea would be preposterous to even entertain, unless it's the Scots who are involved.
The whole thing would so utterly laughable if it wasn't such an obvious, and very poorly executed, attempt at pushing a sinister agenda.
Rivalry is a massive part of football across the world. It plays a vital role in enhancing the game, boosting numbers in stadiums, heightening the atmosphere, increasing the passion and excitement involved, and ensuring the sport of football is awash with matches of monumental stature. At times, rivalry can even ensure that football clubs remain afloat, as the gate receipts brought in from local derbies or games with intense rivals can be hugely important to the balance sheet of less glamorous teams.
Sometimes rivalries are borne out of events on the park, competitive games in the past, frequent battles for trophies, or bad blood between players. Sometimes it can be the result of off the park events, like political tensions or historic conflicts, or even just close geographical proximity. Sometimes it can boil over into unsavoury scenes as minorities of idiots take things too far and cross the line from passionate rivalry into unacceptable, and sometimes violent, behaviour.
Often, the anticipation and excitement towards a rivalry from both clubs isn't even finely balanced, with the smaller or less successful of the two sides involved – if there is one – attaching more importance and relevance to the ongoing feud, viewing matches between the teams as more significant than the opposition and being more likely to revel in the failure of their bigger rival.
But, ultimately, football rivalry in its entirety is a natural, often healthy and beneficial, product of the sport.
It is usually an aspect that is closely associated with club teams – the Old Firm, the Edinburgh Derby, Manchester United vs Liverpool, El Clasico, the Derby della Capitale, Fenerbahce vs Galatasaray, Boca vs River Plate, the Lanarkshire Derby…
However, there is no question that such rivalries, frequently with the same level of passion and pride, extend to the national game.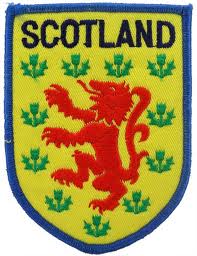 Denmark and Norway, Germany and the Netherlands, England and Germany, Serbia and Croatia, Egypt and Algeria, the United States and Mexico, Chile and Peru, Brazil and Argentina, and, the oldest rivalry and international fixture of them all by far, Scotland and England – the Auld Enemy.
All of these rivalries add so much to the spectacle of world football, ensuring that matches between the pairs are usually cauldrons of atmosphere rather than hushed auditoriums, and resulting in additional bonuses for a football fan, such as bragging rights or taking great delight in seeing a fierce rival floundering. Not every football supporter will choose to be a fully paid up member of the rivalries club, but it is undoubtedly part and parcel of the sport.
And yet, if your only exposure to football rivalry was to follow media reports about Scotland fans in the build up to and during international competitions, which significantly we haven't qualified for in two decades, you would be forgiven for believing that such behaviour, even down to the wholly inoffensive and generally good-humoured "Anyone But England (A.B.E.)" rhetoric, was a peculiar quirk of the Scottish football fan mentality, that we are somehow abnormal or alien in how we approach international sport – football freaks to be sneered at for our petulance or strange ways.
Reports like that of Sarah Smith say absolutely nothing about the SNP members interviewed or Scotland fans as a whole, but they say absolutely everything about the baffling attempts by the media, and others, to treat football rivalry as something different – something odd – when it involves Scotland.
Everyone is allowed to see rivalry in football as childish or petty. No one is allowed to decide it is something it is not. And that is the crux of the matter.
Will there be those who jump off the couch in delight when England lose purely as a result of Anglophobia? Absolutely. Is that the reason for the rivalry between Scotland fans and England – the same football rivalry as witnessed all over the planet? Absolutely not.
Ultimately, it is not acceptable for anyone to manufacture a narrative of anti-Englishness to suit their own agenda, and then misrepresent every single Scotland fan who cheers when England concede a goal in order to support it. And anyone who attempts to manipulate such a natural part of the greatest sport on earth to suit said agenda, as Sarah Smith has attempted with cringe-inducing effect at a political party conference, has to be called out and challenged.
Had I been at the SNP conference and approached by Ms Smith for comments on my allegiances in Russia, my answer would have perhaps been along the lines of this:
"I'll be backing Iceland," I'd reply, "I've had a minor interest in Icelandic football since the turn of the millennium, I love Reykjavik, and the Icelandic fans nicked the 'Thunderclap' from the Motherwell support. So that's my number one team for the tournament again."
"But I'm also a passionate Scotland fan who fully understands how football rivalry works, and I enjoy the added interest and excitement it brings. I also enjoy getting it up my English mates when they are inevitably knocked out, the same way they did with me when we failed to even qualify, because that's what football fans do."
"So, yes – I am absolutely hoping that England get pumped in every game they play and crash out at the group stage."
*
If you value independent media – support us. We don't take advertising or hide behind a paywall. We survive solely with our readers support. Go here to set up a small monthly donation: https://bellacaledonia.org.uk/support/  #backingbella