Ian Bell Young Writers Award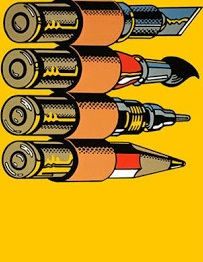 This is the second year of a writing award in honour of the radical journalist Ian Bell. Young writers in Scotland are invited to enter an competition in memory of the writer Ian Bell, who died in 2015.
At a time of political crisis and with print journalism under immense pressure, with FAKE NEWS as a phenomenon and stale churnalism ongoing, the NUJ move is a welcome one which invites new writers to find a voice and recognises the young journalistic talent that's out there.
The National Union of Journalists Edinburgh Branch, of which Bell was a longstanding member, set up the award together with his family last year. The NUJ has announced a judging panel with wide-ranging experience: author and journalist Neal Ascherson, Susan Flockhart, freelance journalist and editor of The Big Issue in Scotland; and Layla-Roxanne Hill, head of engagement at the investigative journalism platform The Ferret.
The competition is aimed at young writers who have yet to break into professional journalism. Entries should be "in the critical spirit of Ian Bell and written in a style – lively, taut, provocative but thoughtful – suitable for online and newspaper publication."
Neal Ascherson commented today:
"More than a new wave of politicians, or a fresh flight of hungry entrepreneurs, Scotland today desperately needs young journalists. In times of political chaos and fear for the future, the media are weakening – often shirking their task of speaking truth to power and betraying the diversity of Scottish opinion. Ian Bell was a brilliant warrior for truth, and Scotland has for a century produced great journalists with his combination of fearless eloquence and respect for the facts. We know that the talent is still out there, and the Ian Bell Award challenges young journalists to speak loudly and be heard."
*
Entrants should be aged 30 or under at 30 November 2018, and be living, working or studying in Scotland. Submissions should not have been previously published in any medium. Each entrant may submit up to two entries, each of between 1,500 and 2,000 words, which should be submitted by email, together with the contestant's name, date of birth and place of work/study (if any), to [email protected] by 30 November 2018.
The winner will be announced in early February 2019, and will receive a prize of £500.