Remembering Ian Bell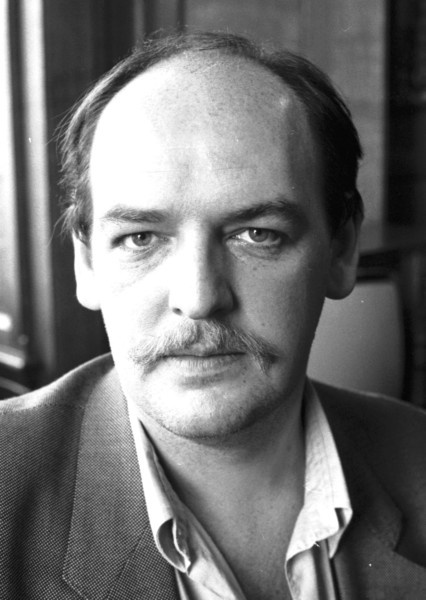 The palpable sense of loss with the passing of Willie McIlvanney has been added to by the sad news of the death of the writer Ian Bell. This is a tragedy for Scotland and beyond, for anyone who wants to understand the world and to strive for a better one. His writing gave a rhythm to the week. His column was like a refuge, a regular bout of sanity, clarity and righteous anger.
Friends have been unrestrained in tribute. Kevin McKenna said: "Am distraught at the passing of Ian Bell. He was quite simply the best at what the rest of us try to do … and the most gentle and humble." His colleague Neil Mackay wrote: "Ian Bell inspired me as a young writer. He stood for everything journalism is about: telling truth to power. His loss to us all is profound." Iain Macwhirter wrote: "Loss of my colleague Ian Bell leaves an aching void in Scottish journalism. He set the standard we all tried to equal, but never could." Joyce McMillan wrote: "Can't believe Ian Bell gone – superb column on Hilary Benn speech just last weekend. Goodbye, Ian, greatest writer in Scottish journalism."
He won the Orwell Prize for political journalism in 1997, and was awarded the Best First Book in 1994 by the Saltire Society for his biography of Robert Louis Stevenson Dreams of Exile, and, as the broadcaster Hardeep Singh Kohli said: "The Scottish columnist of the year was affectionately known as the Ian Bell prize, he won it that often."
To say 'he was a man of principle' sounds like a routine and lazy epitaph. But in Bell's case it was a defining feature of the man. Hugh MacDonald reminds us that:
"Ian Bell's march on Glasgow in the 1980s was but the setting of the preparatory ground where he waged his war on lies, greed, avarice, political opportunism and corporate crime. He was propelled by principle. He arrived at the Glasgow Herald, gravitating towards a desk where the sub-editors laboured in a cigarette smog that carried a heavy hint of alcohol, because he could not work at The Scotsman. A labour dispute, long forgotten by most, had prompted Ian to state with typical elegance and with unwavering purpose that he had to find other employers."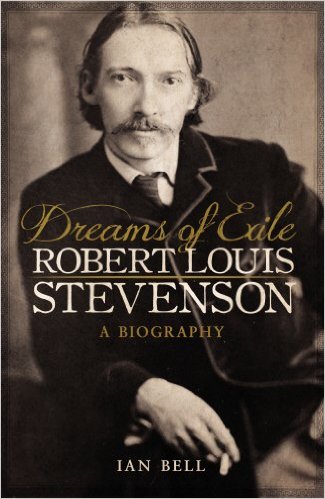 His writing had a quality of purity about it that will be sorely missed. He wrote about what was important, urgent, but managed to write with a restrained elegance that gave his anger all the more impact. He was a writer who practised journalism. He was hard-headed and disciplined yet in touch with his feelings. Reviewing his Dreams of Exile (1992) Michael Wood wrote: "This is an admirable biography, full of intelligence and scruple, and often beautifully written ('Stevenson's feeling for the movement of time, the way in which the texture of memory could catch in his throat, was a remarkable thing'). An interest in Stevenson has not turned Bell's prose to treacle, as he rightly says it does that of many Stevenson fans."
Dreams of Exile should be a textbook in Scottish schools. But whilst his Stevenson book is well-known, his massive two-part Bob Dylan biography is maybe less so. The first part Once Upon a Time is followed by Time Out of Mind, which starts with the recording of Dylan's mid-70s masterpiece, Blood on the Tracks and ends, with the release of 2012's critically acclaimed Tempest. It's a vast ambitious work.
For me Bell's writing on poverty, power and war will be what I remember and what we have lost. He was scathing about the powerful, and used his words so carefully they had real impact. He developed a faithful following with many people citing him as the 'reason they buy the Herald'. His quiet anger was relentless. He was also passionate about Scotland, what it is and what it could become.
In April 2013 he wrote: "Contrary to much of the propaganda, Scotland is a prize worth keeping. It is not some broke little country incapable of contemplating independence. It has assets that are valued, and not all of those are in the North Sea. A Chancellor who believed his accounts would be improved by Scotland's departure from the UK would not be going to the trouble to which Mr Osborne has gone. The argument cuts both ways. The Chancellor's threats are clear evidence that an independent Scotland is viable. Even a currency union would work, if that's your taste, given goodwill on both sides. Mr Osborne has just made it clear that the prize is too valuable to let such a sentimental notion get in his way."
He continued: "Mr Swinney, a moderate man, probably understands exactly what George Osborne is up to with his Scotland Analysis: Currency and Monetary Policy report. In effect, the Chancellor has come to Glasgow and said: "Vote for independence if you like. But in any sense that matters, we won't allow it." In some circles, it's known as a threat."
We will miss his quiet authority. Thoughts are with his friends and family.