This is It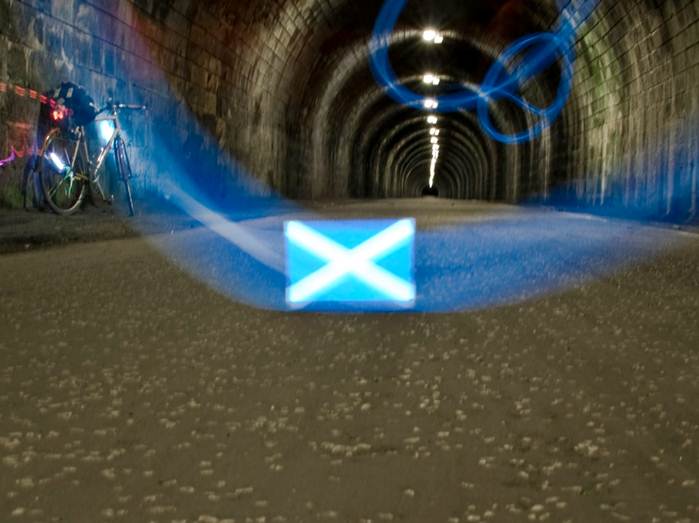 This is it: Major fundraising drive to get indy support beyond 50% of Scots voters launches today.
The independence movement has today seen the launch of a major fundraising drive on to set up the campaign organisation that aims to take support for independence consistently beyond 50% in the polls.
If successfully funded this will lead to a full-time and staffed campaign body that will work alongside the tens of thousands of activists in the grassroots independence movement to achieve this aim.
The as-yet-unnamed campaign body will provide the movement with front-foot media handling, strategic support, resources, messaging and the administrative capacity to work with the hundreds of thousands of undecided people in Scotland who could back independence.
The fundraiser has been announced by the Scottish Independence Convention, an umbrella collective made up of Scotland's national pro-independence groups, political parties and representatives from regional Yes groups.
The Scottish Independence Convention has already commissioned a top design agency to help develop these plans and also large-scale in-depth public engagement research to provide the new campaign body with the best start possible.
Elaine C Smith, Convenor of the Scottish Independence Convention (SIC) said:
"I, like all of you, am passionate about a better future for our country and I believe that the quality of people's lives would be so much better if we were free from the chaos of Westminster. I also know that the tireless work of so many in the movement has continued from 2014 and it continues to build. The dream of Independence for Scotland has been kept alive by all the various groups who keep working, campaigning and marching. That work has been quite phenomenal at times. The last two years have allowed us to contact and include as many of the Indy groups out there as we can, to set up a proper structure in which to operate, initiate much needed research, set up a campaign group and organise two very large conferences and all done with no funding."
"Now we'd like your help to get an official campaign up and running to allow us to help organise further."
"At almost every meeting or event I have attended over the past four years I have been bowled over by the self organising and work that is going on across the country. However I am always asked about a central place/facilitating organisation/ resource hub that can distribute and communicate what's going on with all the other groups. That's what we aim to try and provide. We know there is huge commitment and expertise out there already so I envisage that there will also be many volunteers who will be a big part of the new structure too."
Woman for Independence (WFI), a SIC member organisation said:
"WFI as a collective, has worked tirelessly on many gender based issues and on furthering the cause of independence since 2014. Our members and committee, like the SIC members and committee, have done this purely on a voluntary basis. This funded initiative by the SIC will allow our WFI members and the grassroots movement as a whole to pull together, collaborate on research, projects and campaigns in order to show the positive case for an independent Scotland that will not only be fairer for women but for everyone who calls Scotland their home. Let's maximise this opportunity to steer support for independence to well above the 50% mark in the polls and let's start building our vision for an socially inclusive Scotland that is big enough, strong enough and rich enough to take her place as a sovereign nation. This is it…
Backing the move SNP leader in Westminster Iain Blackford said:
"I am delighted with this initiative. I have a burning desire to see a fairer and wealthier Scotland and the delivery of an inclusive open society – independence offers that opportunity. We need to inspire the people of Scotland to come with us on the journey to independence. Locally Yes Skye, Raasay and Lochalsh are showing the leadership and engagement that is essential in growing the level of support for independence."
Scottish Green Party's Co-Convenor Maggie Chapman said:
"I want our next campaign for independence to be our last campaign for independence, because we must win it. A strong and effective campaign organisation will be crucial to that success. Working across the independence movement, that's what SIC is determined to deliver."
Also supporting the move Paul Kavanagh, (Wee Ginger Dug) said: "I'm proud to be a part of this campaign. It's time. Time to work. Time to build. Time to make our better Scotland real. We can only do it by pulling together, by collaboration and cooperation, because the way we campaign for our better Scotland will define that Scotland once we win it."
Speaking in the SIC's fundraising video, NHS for Yes Convenor and SNP MP Philippa Whitford said the fulltime campaigning organisation "will give you the strategic tools you need… to reach undecided voters and give them the information they need to back independence".
Meanwhile on Twitter, musician and journalist Pat Kane commented: "A huge thumbs up to (the SIC) – aiming to build a communications, strategy & campaign hub, which will support & fuel our wonderfully diverse indy movement… please support them when they ask for financial support – this'll be crucial to a Yes (win)".
Mary McCabe, Co-Convenor of Pensioners for Independence added: "Great to see all the new Yes groups getting off their marks. SIC will provide the necessary unity. 'We must indeed hang together or we will most assuredly hang separately' (Ben Franklin)".
A spokesperson for SIC said:
"This really is it. This is what our well-resourced opponents have feared since 2014 – bringing together the power of the independence movement and getting more organised than ever. This is our chance to build on our immensely strong base and if this campaign setup gets the funds it needs, its purpose will be to drive support for independence further than ever. No matter when a referendum is held, the work to make this happen can begin – the power is in your hands."

You can donate to this project by going to: This is It.
What will the new campaign vehicle aim to do?
1. Provide network support: including building links with grassroots and national organisations, identifying needs and 'asks' from grassroots organisations, supporting and providing resources for grassroots organisations and working with the movement to provide training and development
2. External communications: including media relations, social media campaigns, visual communications (such as posters and leaflets) and peer-to-peer communication strategies
3. Develop strategy: including public opinion research and the development of messages, campaign materials for the movement and guidance of how to use them
4. Research: including producing facts for rebuttal, providing data and analysis to support the communications and strategy roles (including producing statistics and information to be used for campaigners), delivering fast 'facts and figures' for media rebuttal.
5. Raise funds: in order to support the above activities and become self-sustaining
The Scottish Independence Convention is a stakeholder organisation for all those who wish to see Scotland be an independent country. It is made up of Scotland's national level pro-independence supporting groups, pro-independence parties and representatives from regional Yes groups:
• Women for Independence
• NHS for Yes
• Common Weal
• Christians for Independence
• Scottish CND
• Scottish Green Party
• Scottish National Party
• Scottish Socialist Party
• Labour for Independence
• Young Scots for Independence
• SNP Students
• Radical Independence Campaign
• Pensioners for Independence
• Business for Scotland
• Scots English for Independence
• Hubs for Scottish Independence (HUSCI)
• Yes Highlands
• Aberdeen Independence Movement
• Scottish Independence Foundation
Go here to donate to this vital new project: This is It.