Grouse Shooting, Land and Power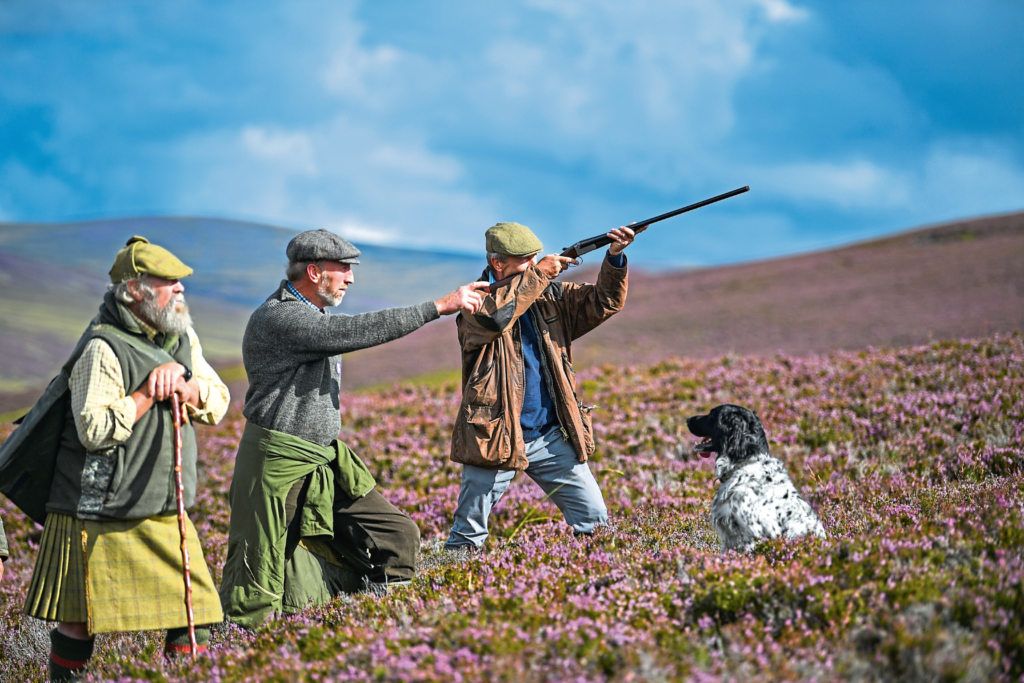 Revive – a radical new campaign which brings together social, environmental and animal welfare charities to reform Scotland's grouse moors, is launching in Edinburgh tonight.
This is a groundbreaking initiative created to challenge the intensive management of land across vast swathes of Scotland's uplands.
It promises to bring together the emergent issues of landed power and the distorting impact it has on the ecology and economics of rural Scotland.
Almost a fifth of Scotland's entire land mass is a grouse moor, and despite popular perception these moors are not natural. The land is intensively managed to create a habitat suitable for one wild species, the red grouse, which is effectively farmed to be shot for entertainment.
A new report commissioned and published by the Revive Coalition, The Case for Reforming Scotland's Driven Grouse Moors, will be released at the launch.  Authored by Dr Ruth Tingay and Andy Wightman, it provides an in depth analysis of the issues relating to grouse moor management in Scotland.
Ruth Tingay has said:
"The killing of predators on driven grouse moors is a relentless, year-round slaughter. The number of animals killed is unknown, as there is no statutory requirement for reporting, but the annual toll on predators must number in the hundreds of thousands, at least. Mountain hares are killed to such an extent (almost 38,000 reported in 2017 alone) that this protected species has suffered a catastrophic decline on grouse moors in the Eastern Highlands, including inside the Cairngorms National Park.
In addition to legal predator control, birds of prey continue to be illegally persecuted on some driven grouse moors, to such an extent it is causing population-level effects on iconic species such as golden eagles, hen harriers, red kites and peregrines."
The coalition includes Common Weal, OneKind, Friends of the Earth Scotland, League Against Cruel Sports and Raptor Persecution UK. Revive's senior campaigner Max Wiszniewski said:
"The aim of the Revive coalition is simple, we want significant reform of Scotland's grouse moors to benefit our environment, our communities and our wildlife. However, in reality this ask is anything but simple which is why we are excited to be working with a number of partners across a spectrum of issues to tackle the problems associated with intensive management of this land."
In order to support sport shooting in Scotland, intensive land management techniques are employed to ensure estates yield large numbers of grouse to increase bag sizes at commercial shoots. This includes heather burning, rigorous predator control, mountain hare persecution and unnecessary construction of roads and tracks, among others, all of which have wider negative social, environmental and welfare impacts.
Advisor to the Revive Coalition and Green politician, Andy Wightman said:
"It is now beyond any question that the management of land for intensive driven grouse shooting is unsustainable and has profound negative impacts on the environment. It is time for a fundamental shift away from this damaging land use to more sustainable alternatives.
"I am particularly disappointed by the Scottish Government's ongoing refusal to strengthen planning controls on hilltracks as reflected in my recent amendment to the Planning (Scotland) Bill that was defeated in Committee by Conservative and SNP members."
Questions remain – such as whether other environmental and wildlife bodies who are perhaps closer to the Scottish Government will also join the coalition and lend their hand to effect change.