Labour for Indy?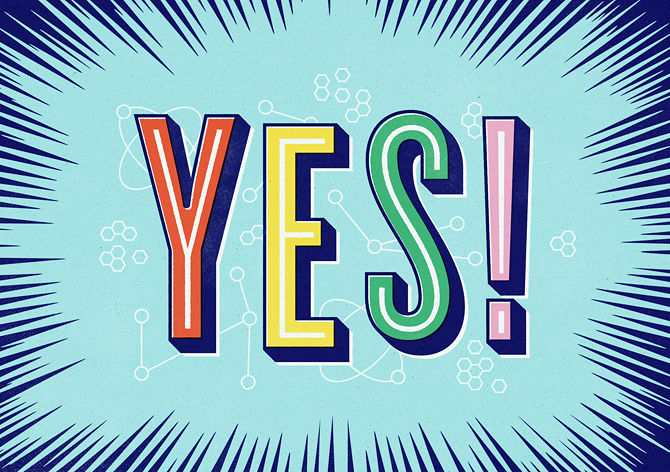 With Theresa May flailing on Brexit and the UK government in crisis, the prospect of another general election is increasingly likely. In such a scenario, Scottish independence will inevitably return to the agenda. Labour's position on the issue remains firm, but is there scope for it to change? Jonathan Rimmer investigates by speaking to the party's small but growing pro-independence base…
When Richard Leonard was elected as Scottish Labour leader last year, campaign strategists were confident he could replicate Corbyn's success among young people. After all, this was a man cut from the same cloth, a Bennite socialist who wanted to reform the private rental sector, build council housing and abolish zero hour contracts. Leonard reiterated Corbyn's anti-austerity agenda after election polling showed more 18-24 year olds identified austerity, cuts and inequalities as the most important political issue than other age groups.
This message certainly seems to have cut through to some extent: Scottish Labour lead the SNP among 18-24 year olds, according to the most recent poll. However, the same demographic also continues to overwhelmingly back Scottish independence (66%), which Leonard unequivocally opposes to the point he's even pushed Corbyn to block any prospective referendum in the event he becomes Prime Minister.
Squaring this circle continues to be a strategic minefield and Leonard has been criticised by many activists on the Scottish Labour left for doubling down on his unionist credentials. However, it opens other questions: why do young pro-independence voters support a party with such a dogmatic position on the national question? And to what extent are such voices being heard within Scottish Labour's activist base?
Tam Wilson, an activist in Dundee's Constituency Labour Party, only joined the party at the start of this year. Like so many working class Scots, he was energised by the independence referendum and believed self-determination offered the opportunity to advance a "pro-worker vision". He says: "At that point [2014], Labour were doing some indefensible things. If someone told me Jeremy Corbyn would be the leader or that I'd end up joining the party, I would have laughed."
What changed? He continues: "My opinion in Scottish independence hasn't changed, but my priorities have. I would still vote Yes, but it got to the point where I saw what was happening in England and started to really think about the infrastructure of this country and how desperately it needed a Corbyn-led Labour government. I just feel like the class narrative has been taken out of the independence debate. I know many people still keep that going, but the general conversation around independence seems to lack a class narrative. I'm not here to make excuses for previous Labour politicians – I just wanted a space to talk about class politics."
For many Scots, of course, Labour's perceived indiscretions are unforgivable. The narrative goes that the mass exodus towards the SNP after the independence referendum along with subsequent unionist defections to the Conservatives left Labour a hollowed out husk. The Labour For Independence campaign was a prominent voice during the referendum, but it has long appeared dormant in terms of organisation. An estimated quarter to a third of Labour supporters voted Yes in 2014, but interestingly that figure hasn't dwindled. In total, 32.5% of 2017 Labour voters say they're inclined to vote Yes in a second referendum (once don't knows are removed), a statistic which has remained steady over the past year or two.
This isn't a surprising phenomenon – research by Democratic Audit concluded that "emotive nationalism does not explain Scotland's young 'Yes' voters. Has Labour reclaimed what Wilson describes as the "class narrative"? Edinburgh-based academic Rory Scothorne, who voted Yes but went against the grain in 2014 by switching from the SNP to Labour, thinks so. He says: "My own politics shifted towards class power and the fact there are political conflicts you can't resolve by moving power around. The SNP believe conflicts in society are between national groups. My thought was you could only build independence on the backs of independent, class-based organisations.
"A lot of the people I know on the Labour left voted Yes. On the other hand, a lot of older nationalists see Corbyn as just another example of people being drawn back to the British state by the siren song of the Labour party. I think people are sceptical of how transformative Corbyn can really be. If he said he understood the socialist argument for independence, there'd be articles the next day saying 'Corbyn supports socialist independence'. Nuance now just gets lost in the meat grinder of Scottish political discourse."
But how do Scottish Labour's young pro-independence activists reconcile their membership of a stridently pro-union organisation? Rory Steel of SNP Socialists describes Labour as a "centralising party with paternalistic elements" and suggests their "opposition to a second referendum stems from the foundations of the party to protect the British state and socialism in one country". Interestingly, none of the activists I speak to necessarily contradict this. One Labour member, who campaigned for Better Together and doesn't wish to be named, goes as far as saying "the party's policy is nonsense and we've learned absolutely nothing".
In September, Corbyn appeared to offer a less strident position, suggesting he'd "not rule out" consenting to an independence referendum if it was the will of the Scottish Parliament. Leonard appeared to contradict him by saying a future Labour manifesto should provide a mandate against one. Stella Rooney, a pro-independence Labour activist from Glasgow, says she's "totally embarrassed by the stance".
"As a socialist, I thought a Yes vote was to the benefit of the working class," she says. "I believe that you don't wait for others to organise themselves and I stand by that. It's terrible politics – Scottish Labour should have a position where if a majority of Scots want a second referendum, they should get one. There's a key difference between not supporting independence and that being your tradition and actively blocking it. The key thing about the referendum is it wasn't run by the SNP –campaigns were led by working class people. The party should talk to these people, not make it a conspiracy."
The members I speak to claim grassroots discussion about Labour's position on independence isn't at the top of the agenda, but you get the sense their support for Labour's programme is to some extent conditional on its respect for the principles of democracy. A more settled position may be urgently needed: as the British state crisis intensifies and Brexit continues to tear apart the Conservative party at the seams, figures in both Labour and the SNP are talking up the possibility of another general election. The Labour leadership have spoken of their aspiration to win back seats in Scotland, but the right to a second referendum would surely be an SNP red line in the event Corbyn is reliant on their support to enter office.
How realistic is such a scenario? Steel insists he'd be open to another cross-party leftist platform developing and that Labour activists "would be a major asset to the movement", but "those who do believe in independence need to be far more vocal". The long-held antipathy between the two parties means that isn't a simple prospect at this point, but Scothorne believes there's still for a scope for a Labour line that says "parliament has the right to decide… but we offer a complete upheaval of how the British state works".
Rooney agrees: "I think the first step is a unified left position on the right to hold an independence referendum," she says. "There's some ambivalence, but it's not just about the members. Labour doesn't just belong to its members – it belongs to the whole Labour movement and it belongs to the working class. How do we win people around? We should be open, have a presence in communities and actively support the work trade unions and Living Rent and others are doing without feeling the sole need to recruit people into Labour. And so if a majority of folk want a referendum on independence, we should have it. I believe that's democracy."