When Retailers Fail so do Banks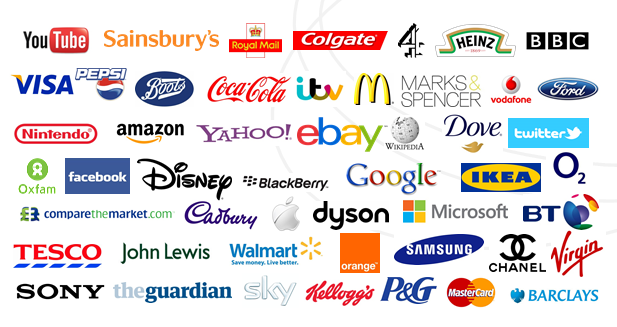 It's well-known that big department stores and retail chains are in financial trouble as a result – mainly but not exclusively – of the trend to internet shopping. What is less appreciated is that the potential fallout goes far beyond the high street.
Traditional shopping involves bricks and mortar stores. These high street stores and shopping parks are in fact owned as long-term investments by big property funds. When retailers go out of business, these property funds lose their rents and their shirts. This sends convulsions through the financial markets, ending with the big banks who fund a lot of purchases of property portfolios between asset groups. Which means the lending banks also take a hit when the high street implodes, as Halifax Bank of Scotland did in 2008, thanks to that institution's insanely reckless commercial loan policy. Welcome to the next financial crisis.
This year has been particularly crisis-ridden for the retail trade. It started with House of Fraser deciding to downsize its high street footprint by 30 per cent, following a disastrous 2017 Christmas. In February, Maplin and Toys RUs went into administration, while Morrisons cut 1500 staff. By the summer, Poundworld and Mothercare had announced major closures and job losses. Turnover at Arcadia Group – aka Topshop, Topman and Dorothy Perkins – also plummeted. Next, Debenhams saw its share price halve. By August, House of Fraser had finally collapsed and its carcass acquired by Sports Direct.
But above all, it is M&S, once the doyen of middle class retailing, that has stumbled the most. In May, the troubled retailer announced a 62 per cent slump in profits, prompting a major programme of shop closures. No less than one in three of M&S flagship stores are to shut over the next four years. As M&S boss Archie Norman graphically explained, his business is "on a burning platform".
DODGY MONEY
What's causing this fire? Certainly, the impact of rapidly shifting shopping habits – internet sales and the rise of discounter like Aldi and Lidl. But there is much more involved: our old friend austerity. Real incomes in the UK have flatlined over the past decade since the 2008 recession. As a result, the traditional retail business model based on endlessly rising consumer demand has gone bust.
Additionally, the big commercial property funds have gone on rent gouging from the retailers, pushing up their cost base just as shoppers have less to spend. According to Savills, the big commercial property advisors, the yield (return) on shopping centres has increased from 4.5 per cent in 2017 to 4.75 per cent at the start of this year. With competition ferocious, retailers are being forced to cut corners to pay their rents. Profits are being cut and other costs pared – which means redundancies.
Meanwhile, foreign investment has been flooding into the UK retail property market. That might sound paradoxical given poor high street sales. But we are talking about property investors, not the retailers themselves. The world is awash with cash looking for a home – and a lot of that investment cash comes from dubious sources. The UK has one of the laxest scrutiny regimes on the planet, so the dodgy money comes here. Property – especially rent-earning commercial property – is an ideal place to park your dollars or renminbi. The pressure on retail rents is remorselessly skywards.
WHAT NEXT IN SCOTLAND?
In Scotland, this scenario means we need to look more closely at the future of our retailers and – just as important – the health of the big commercial property firms who own them. My worry is that the crisis on the high street will precipitate a collapse in the commercial property market, leading to a new financial meltdown. There are already signs that investors are having second thoughts about the UK commercial property market following Brexit, with Germany seen as a safer bet. Some big UK commercial property companies are now trading well below their book asset value – suggesting that canny investors realise those book values are now bogus given the inability of retailers to pay their rents.
When I was in charge of Edinburgh's municipal economic development strategy, back in the 1990s, I was responsible for creating the Gyle Shopping Park, which has M&S and Morrisons as anchor tenants. Later, Edinburgh Council sold off the Gyle at a neat profit for the taxpayer, and it has changed hands several times since. It ended up with an Irish property firm, which paid over the odds during the Millennial boom. This year, the owners announced a modest spruce-up of the Gyle. But given present trading conditions, and the current anchor tenants, one must be a little worried. The same goes for the capital's other big and aging retail mall at Cameron Toll.
The time has come for a new retail model, based on a return to municipally-owned, inner-city retail developments that serve the local population, not the big banks and foreign investors, who are profit-driven on steroids. We will return to this theme in a later column.