Grouse. Blood Sports. Land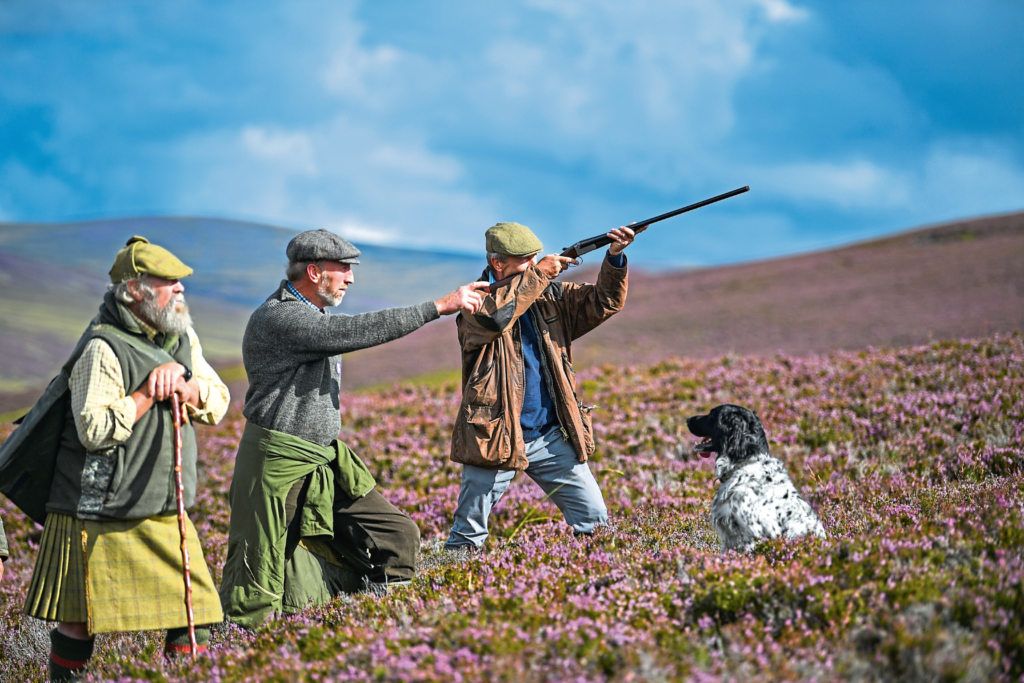 Almost a fifth of Scotland is managed for grouse shooting. The true extent of grouse moors in Scotland is unclear but they are estimated to cover somewhere between 1 million and 1.5 million hectares, between 12-18% of our country's landmass.
The very fact that we don't know for sure shows the desperate need for land reform to move up the agenda again. However, if this statistic isn't shocking enough, that so much of Scotland is used to kill small birds for fun, its economic insignificance is startling.
The grouse shooting industry proudly claim that it contributes £32 million to the Scottish economy. This means that almost a fifth of Scotland produces only 0.02 percent of our total GDP figure while adding a huge cost that Scotland just cannot afford.
The killing of wildlife on Scotland's grouse moors is a relentless year-round slaughter, as animals like foxes, stoats, weasels and crows are (legally) killed in their tens, perhaps hundreds of thousands, so that the unnaturally high density and numbers of grouse to be shot can be maintained. Moreover, on average 26,000 native Scottish mountain hares are killed every year, some for 'sport' and others in mass killings designed to increase grouse numbers. Many animals are shot, but travel into the moors and surrounding forests and you can see snares and traps littering the countryside in their hundreds and thousands, many of which can indiscriminately kill, maim and wound.
The case for Reforming Scotland's driven grouse moors from Revive on Vimeo.
Illegal persecution of Scotland's rare and protected birds of prey like golden eagles, hen harriers and peregrines is rife. On the day Revive: The coalition for grouse moor reform launched earlier this month, it was revealed by the RSPB that 4 hen harriers recently 'disappeared' on Scottish grouse moors. Birds of prey are seen to be a threat to grouse numbers and by many as incompatible with driven grouse shooting and you therefore begin to see a pattern emerging.
Scotland's vital peat reserves are under constant threat from the damage caused by increasingly intense muir-burning which is designed to increase grouse numbers but adds to the risk of climate chaos. Peat is basically Scotland's Amazon rain forest – if emitted as CO2, this would be more than 100 times greater than Scotland's annual emissions (SPICe 2012).
And it doesn't end there. Fencing to keep deer out and sheep (which act as diversionary tick mops for grouse) in, can block land access while unregulated hill tracks, designed to ease access for land management, scars our countryside. Along these hill tracks, and throughout grouse moors, you may find grit trays filled with high strength pharmaceutical drugs to medicate the grouse, creating an unnatural environment which is known to actually contribute to the spread of disease. Meanwhile, during the four month shooting season tons of lead shot, used to kill red grouse, are spread across the countryside threatening the health of both our people and our wildlife.
The opponents of grouse moor reform might believe that all this is a price worth paying for almost a fifth of Scotland and £32 million. Let's also not forget the hundreds of thousands of pounds in public subsidies they can receive on 'agricultural' grounds – the tick mop sheep help with that.
The Revive coalition made up by Common Weal, Friends of the Earth Scotland, League Against Cruel Sports Scotland, OneKind and Raptor Persecution UK has come together to campaign for a better use of Scotland's land. Serious land reform must be a big part of this as we seek to tie together a movement who care for our people, our environment and our wildlife. We will also produce some visions of better uses for the land that doesn't depend on all the toxic by-products created by the grouse shooting industry.
Thousands of people have already signed the pledge and joined the movement to revive #OurMoors and we need you to stand with us as we prepare to change the face of Scotland together.
For more information on the case for reform visit the website below.