Yuletide Economics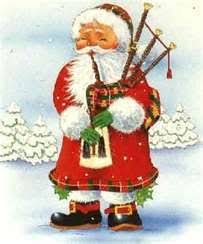 SCOTTISH GDP figures – for the third quarter to September – are in. They show the economy grew by 0.3 percentage points over the three summer months, making the annual increase 1.5 per cent. That's bang on the yearly average for the past couple of decades, so you can say we are on trend. But that's not enough to fill the output hole created by the 2008 Bank Crash.
The new growth numbers show Scotland grew at a slower rate in Q3 than the UK as a whole – about half as much. I wouldn't read too much into this as the instant GDP data is never accurate and gets corrected later. Scottish growth could have slowed faster than in the UK but I don't see much reason for that – the fall in Brent oil prices will only be reflected in the fourth quarter figures.
As it happens, the annual GDP growth in the UK to the end of September is 1.5 per cent. This is exactly the same outrun as for Scotland. It also compares with an average annual UK growth rate of circa 2.5 per cent, so it is the UK economy as a whole that is decelerating – and badly. One can only put this down to Brexit fears undermining business and consumer confidence. Sadly, Scotland is in no position (inside the UK) to escape the impact of the fears.
A CHRISTMAS SPLURGE?
Will the economy be saved by a consumer splurge this Christmas? Given the prevailing political gloom, you might forgive consumers for having a last big shopping bash before Brexit Armageddon. Certainly, the Treasury has been working away to convince the general public that austerity is over, and everyone is better off. And Santa Claus is real.
The latest UK retail sales figures for November have indicated an unexpected jump of 1.4 per cent over October, despite more gloomy forecasts. Household goods sales leapt by a healthy 5.3 per cent in November, the biggest increase since 2013 and driven by an astonishing 11 per cent increase in electrical appliances.
The Treasury is taking the credit, claiming that consumers are enjoying the fastest growth in pay since 2008 (at 3.3 per cent including bonuses), with CPI inflation falling to a 20-month low of 2.3 per cent. With our wallets and purses bulging, we are hitting the shops and the internet.
Of course, this picture is misleading, if not fictitious. It is true that inflation is trending down since October, partly as a result of the fall in petrol pump prices. But prices are also moderating because of the distinct slowing in the housing market. And peoples' assessment of their wealth and spending power is directly linked to the value of their house. The average price of a house in the UK is now rising at its slowest rate in five years – it is actually falling in London. Conclusion: Even if real incomes are rising (moderately), the weakness in the housing market will weigh heavily on consumer confidence.
But what cause that rush to buy electrical appliances? There is abundant evidence that retail chains have been desperately cutting prices and margins to shift stock, this Christmas. Result: a serious fall in profits which has now spread to internet retailers as well as the traditional High Street. Of course, this suicidal price cutting is reflected in the official inflation figure being touted by the Treasury. Prices are down so we are (temporarily) better off. It's just that the end result is a collapse in the retail sector as a result of cutthroat competition.
SANTA DEREK
Derek Mackay's recent draft Scottish budget was a cautious affair, which doubtless reflects the bleak, Brexit-driven economic picture. From Derek's perspective, there is no point in promising to spend money he might not have, if growth and tax revenues are both under pressure. I get it.
However, one might take a more robust approach and act now, in a counter-cyclical fashion, to try and raise growth prospects. If one believes that a hard Brexit is increasingly likely – and I certainly think the odds shortened this past week – then there is a case for trying to expand the economy now, rather than wait for the crisis before taking remedial action.
It you want an instant impact on the economy, you need to press the consumer spending button. And you do that by upping the minimum wage or increasing child benefit. France and Spain have just announced major increases in the minimum wage, a lever the Scottish government has no control over (sadly). Which leaves child benefit.
Now I know that Scottish Labour have been urging an increase in child benefit by £5 per week, for the last two years. And yes, I think there is more than a hint of opportunism in they way they use this idea as a stick to beat the SNP. But with a hard Brexit looming, now might just be the moment for Derek Mackay to call Labour's bluff and offer a serious rise in child benefit. Come on Derek, wear is your Santa suit?