Could a No Budget Deal Trigger a Holyrood Brexit Election?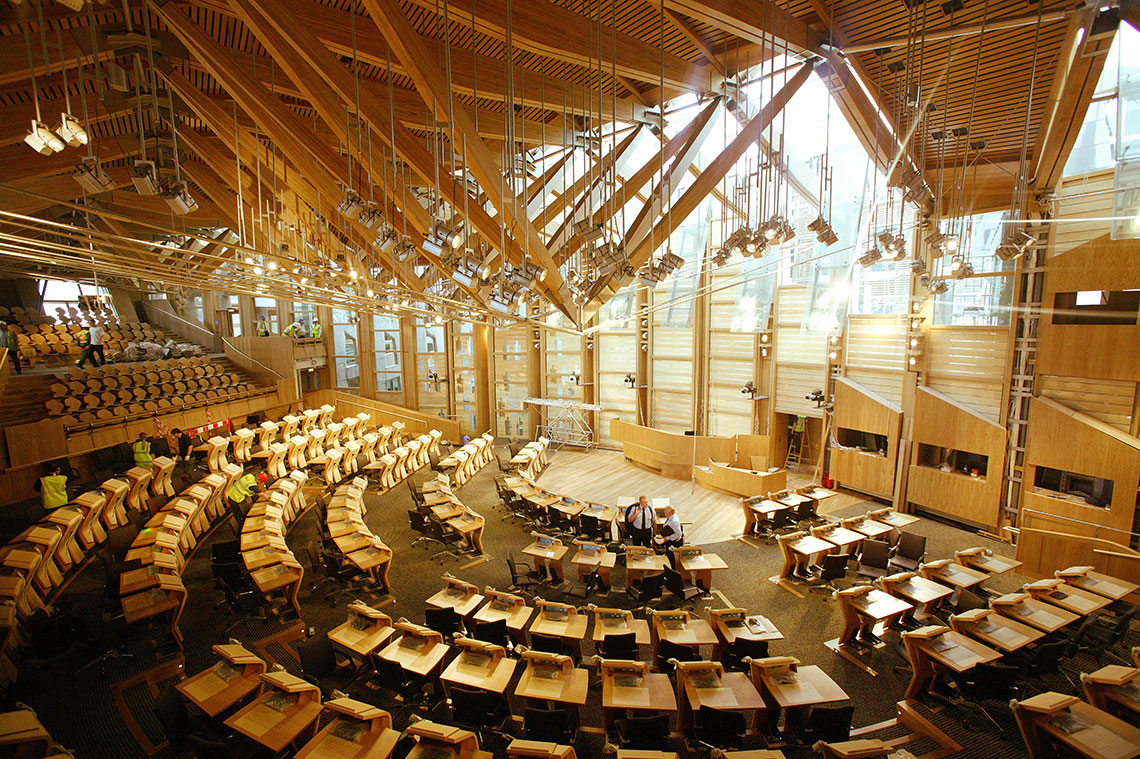 AS I write, the Holyrood budget for 2019-2020 still has not been agreed. Of course, with the SNP government in a minority, there is always an annual negotiation involving the minor parties, in order to secure a deal to get the budget passed. It has been this way since Alex Salmond became First Minister back in 2007 and worked his political charms on then Tory leader Annabel Goldie, aka Baroness Goldie of Bishopton.
However, this year, the budget negotiations seem to be making heavier weather than normal. Indeed, there are rumours flying around the SNP that Finance Secretary Derek Mackay might not be able to reach an agreement with the Greens, his normal partner by default.
In which case we might see Derek offer some constituency goodies to the two LibDem MSPs representing Orkney and Shetland – Liam McArthur and Tavish Scott (who took my Scottish economy course at Napier University). After all, these Lib Dems supported the previous SNP budget in return for a £10.5m investment in local island ferry services.
But there is also the prospect that the SNP government might not want to reach a Budget deal. That, in fact, it might suit the minority SNP administration to press the constitutional nuclear button and engineer an extraordinary Holyrood election – as it can do under the Scotland Act if no agreement can be reached on passing a Budget.
The political reasoning can be summed up in one word: Brexit.
A hard Brexit at the end of March will trigger economic dislocation and a serious political crisis, dividing both Labour and the Tories. What better time for the SNP to trigger a Holyrood election, when there is every chance it could better its position at Holyrood? Over the past three months of the Brexit crisis, the SNP has been climbing in the Holyrood polls while both Tories and Labour have been slipping.
Theoretically, an SNP success in a snap Holyrood poll would also be the launch pad for a second independence referendum. Which rather suggests the opposition parties are likely to come to a budget deal rather than risk handing the SNP a loaded gun.
Expect more of the traditional brinkmanship before a budget finally deal emerges – perhaps with Derek Mackay accepting Green leader Patrick Harvie's demand for a local authority tourism tax.
NOTHING TO WATCH ON STV?
Is STV up for sale, finally extinguishing Scotland's indigenously-owned broadcast media? STV has been in play since the company dumped its second (local) channel last year – after barely 12 months in operation – and fired 50 staff. The STV2 assets were then summarily sold to the distinctly dodgy That's TV, which is Manchester-based.
STV originally invested over-the-odds to nab the local TV news franchises in Glasgow, Edinburgh and Aberdeen simply in order to block print newspapers from muscling into television as competitors. Having succeeded, STV was happy to quit duplicating its own ITV1 service. However, this anti-competitive manoeuvre is indicative that the company's management, headed by new CEO Simon Pitts, is less interested in making serious television than in commercial gamesmanship.
Pitts, a former UK ITV executive with no production experience, took over last year. He was paid a "golden hello" of £850,000 and immediately embarked on a major cost-cutting exercise. As is normal in such exercises, the cuts were to programming (as in the axing of STV2) rather than in the company bureaucracy. For Christmas, Pitts was awarded a six-figure share package.
The chair of the STV board is the Labour peer Baroness Ford of Cunninghame. She is also a former director of the infamous Serco outsourcing company, that has just been fired from its contract to house refugees in Scotland, after a public uproar over its savage compulsory evictions policy.
In the 1990s, the company was run by ex-Trot turned Blairite minister Gus Macdonald. Under Macdonald, STV formed the nucleus of a potential Scottish media conglomerate, which also included the Herald newspaper. Traditionally, such regional media groups – with their strong cash flow providing the fuel for continuous acquisitions – have been the ideal mechanism for a local bourgeoisie to expand on the world stage.
Through acquisitions, Macdonald raised STV's share value from £50m to half a billion. But when he left to become a Labour minister (then banker!) STV lost its ambition, the newspapers were flogged off, and the company degenerated into a modest cog in the ITV network. This desperate lack of ambition mirrors the pathetic cowardice – both in business as well as politics – of what remains of the Scottish bourgeois class.
The talk in the City is that STV is being primed for a fast sale. The largest current shareholder is the Crystal Amber equity fund, which specialises in buying smallish, undervalued companies and selling them off for a quick turn. The rumour is that Crystal Amber wants to flog STV to big ITV for around £200m. Alas, this will leave Scotland's television culture dominated by the imperial, Oxbridge-educated Tristrams of the BBC and the Holywood profit needs of Netflix.