Paradise Regained: Some Notes on the Idea of Reversals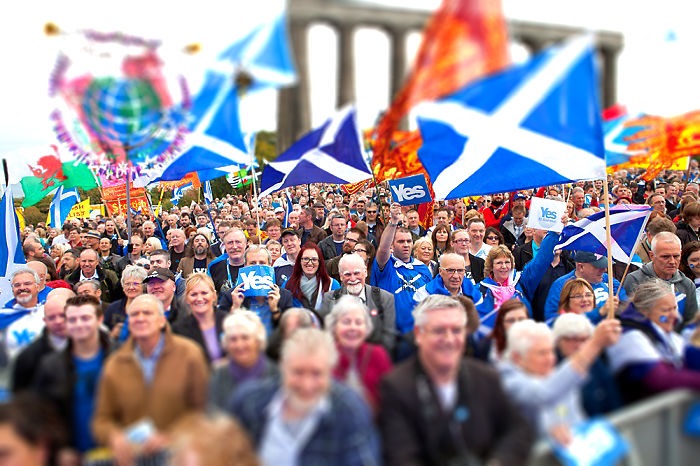 The idea of workers' control has fallen off the agenda but an independent Scotland could put us back on the radical road, writes Paul Tritschler.
There is an illusion in the field of psychology known as the Dunning-Kruger effect. It refers to low ability individuals who confidently believe they have superior ability, and who lack the self-awareness to know the difference. Their perception of their own competencies and that of others is woefully inadequate and fundamentally flawed. They are, in a nutshell, too incompetent to know that they are incompetent. By way of illustration, the eponymous researchers describe the flawed logic of a failed bank robber who believed that lemon juice, because it can be used as invisible ink, ought to fool the bank surveillance cameras if it were coated over one's face.
In the early 1980s, when I asked hundreds of variously skilled workers across several major industries in Scotland for their views on worker's control, the overwhelming response was yes: they believed that a democratically accountable worker's committee could steer their organisation fairly and effectively on their own, or jointly with existing directors. Unsurprisingly, perhaps, the same question posed to management and directors brought a categorical no: they maintained the workers wouldn't know how to run an organisation along capitalist lines—indeed, ordinary workers lacked the competence to know that they lacked the competence. The term wasn't knocking around in those days, but management clearly subscribed to what would later be known as the Dunning-Kruger effect.
From a managerial orientation, ordinary workers suffered from a cognitive bias, which in this case simply translated as low ability reasoning: the groundless confidence on the part of workers stemmed, paradoxically, from their inability to perceive their inability. Interestingly, managers—few of whom had risen up the ranks, or had any experience of 'hands on tools'—believed that their knowledge was vastly superior to the workers, and implicit in this lay a justification for hierarchical relationships. This was typically reflected through their eagerness to roll back the frontier of control—characterised by speed-up, increased workloads, and cut-backs in free time—forming a drive to assert authority, gain maximum control over the production process, and increase dividends for shareholders. Depending on the political and economic climate, this could be achieved by targeting the worker's scarcity value through deskilling—often by new technology or automation—to reduce their skill exclusivity and therefore their bargaining power; by restructuring, replacing workers with cheaper labour under new contracts or work arrangements; and by relocation, shifting operations to more manageable, malleable and profit-friendly parts of the country, or indeed the globe.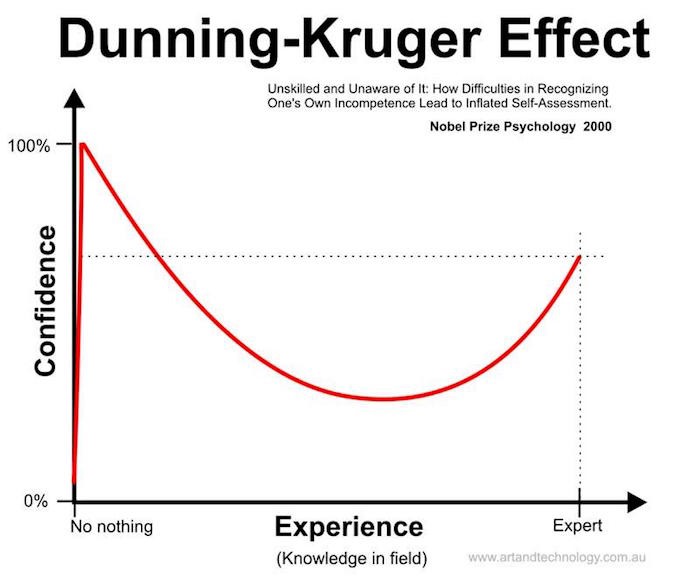 That workers felt informed enough to give a resounding yes to the possibility of worker's control, has its source in the political developments of the time. Just a few years before, management and unions were discussing the government sponsored Bullock Report on provisions for industrial democracy, which offered ordinary workers the chance to have a say in the boardroom. But there were also wider discussions taking place at the level of the shop floor, in grassroots organisations, and in political parties, about the lessons of history across the globe. These looked at arguments and examples ranging from the Histraduth, the Wobblies, anarcho-syndicalist movements and the IWC (the Institute for Worker's Control), to contemporary examples of self-management programmes, cooperative enterprises, participation schemes, workers councils, and worker director initiatives—all of which were in operation across Europe.
The unions rejected the Bullock Report in the expectation of something better being negotiated; there were many debates at the time that centred on the question of reform or revolution and all the gradients between: some saw industrial democracy as a foot in the door, others as a formula for co-opting the workers, and many believed it was simply a sell-out. During the interval, unfortunately, Thatcher stepped in, and with her the creeping infallibility of management. The unions shortly afterwards were reduced to rubble, and the chance for any sort of say at Board level was laughingly thrown out. The name of the game was free market forces, the goal was profit maximisation and—to say nothing of our government's support for gangster regimes that used rape, torture and murder to oppress their populations—there followed an era of industrial wastelands, authoritarian social control, war, and the disciplining effects of mass unemployment. The Thatcher era introduced a new way of thinking with regard to democracy, liberty, equality, privilege, education, health and welfare, and we are still living within those ideas.
There are parallels between the movement for worker's control in its many variants, and the movement for Scottish independence. At the time of the referendum in 2014, many believed that the Scots, along the lines of the Dunning-Kruger effect, lacked the ability and experience to run their country, and the self-awareness to realise that fact—a criticism that is still unfairly leveled against the movement and its representatives in office. Others wanted a set of more radical, socialist proposals than those on offer, and couldn't put their wholehearted support behind the independence movement. Others again saw it as a foot-in-the-door towards a more radical agenda—get independence, then we'll get socialism—openly voicing their support with qualifying caveats, and no doubt many mistrusted it for that very reason.
On a psychological level, voting behavior would have been influenced by the prospect of massive and dramatic change, inducing stress for a great many people, fostering an inclination towards the perceived safety of sameness, and encouraging trust in the devil they know. And many, for reasons of perceived patriotism or blatant bigotry, rejected it on principle.
Given all these factors, tied in with the power and influence of the media—its news values, agenda-setting, and apologia for the status quo—the support shown in the referendum for Scottish independence was enormous grounds for optimism. The same might be said of Brexit: given the prevalence of pro-right opinion-makers in media accounts, one might have expected a swing far in excess of half in favour of what many believe is Britain's moral retreat away from human values, and its move towards spitefulness, selfishness, and morbid insularity.
Some trade union officials told me that, with the benefit of hindsight, the Bullock proposals might have ensured Thatcherism would not have taken hold—at least not to the extent that it did—and could have become a devolution-style step on the way to worker's control; instead, they argued, it represents an era of lost opportunity from which the great mass of the population has never recovered. Certainly, I can't remember the last time I heard worker's control mentioned in any deep and meaningful political context, and yet if we are not talking about worker's self-management, and self-management that covers all walks of life—television, arts, publishing, healthcare, education, construction, manufacturing, housing, food production and distribution—then can we safely say that we are talking about democracy at all?
As with Scottish independence, the time for worker's control is always now. It isn't something you subject to a referendum and walk away from if you lose: it is morally right and therefore not something you give up on. It is not based on the perpetuation of elite privilege through pluralist notions of remote representation, but on genuinely accountable and revocable forms of democracy, grounded in workplaces and communities that have at their heart a cooperative base and an understanding of the environment in which they are situated. Worker's control must start somewhere, and an independent Scotland—independent not only of England, but of the distorting developmental paths of other countries deemed similar—is perfectly placed for ideas of self-management to develop.