For a Courageous Cosmopolitan BBC Scotland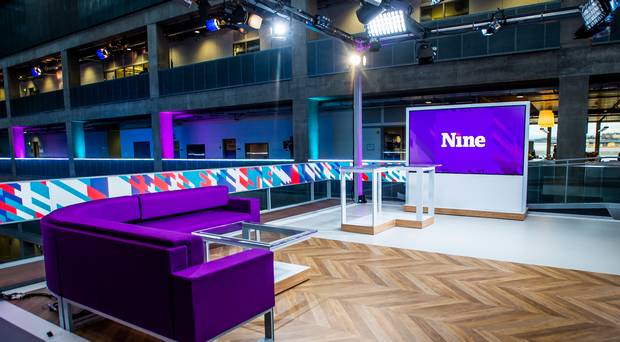 As we enter the final countdown to the launch of BBC Scotland's own dedicated digital channel, the nation's blethering and blathering classes are set to cash in on their very own North Sea oil-style bonanza. Commissioning chief Steve Carson has signalled that two pillars of the new channel will be "talking and laughing". What exactly he means by that is something not only Caledonian conversationalists and comedians are trying to figure out.
One thing has been crystal clear from the moment of its inception: the £32m of our license fees being committed to this endeavour is Scottish broadcasting's version of the Barnett Formula – a not insignificant concession by our London overlords to quell the restless natives. Just as additional public expenditure in Scotland was designed to cowp the SNP's oil-fuelled bandwagon in the 1970s, so the new channel has been rushed to our screens to try to appease those irate independence supporters who gather regularly at Pacific Quay with their anti-BBC bias placards.
Whether adding 'BBC Scotland' to the digital menu will have that intended outcome will depend not on light-hearted conversationalists and comedians but on the quality of news and current affairs it serves up.
Pacific Quay spin-doctors have waxed lyrical about the new channel bringing us "the world through Scottish eyes" and BBC Scotland's news and current affairs chief has promised us "bold, challenging and original journalism". I have no reason to doubt Gary Smith sincerity in transmitting that noble mission statement. I got to know Gary when we were both undergrads eagerly cutting our journalistic teeth on the Glasgow University Guardian. I owe him a sincere debt of gratitude for encouraging me to contribute to that august journal when he was its editor. Who knows, I might never have gone on to hold senior editorial posts in Scottish and UK national newspapers had he not done so.
Still, I wonder about his (or any BBC Scotland editor-in-chief's) capacity to deliver on the brave promise he has made to Scottish viewers and voters. My doubts stem not from his (or any of his colleagues') professional abilities but from the fact that Gary Smith – like all too many populating BBC newsrooms – is a BBC lifer. Since graduating from the famous Cardiff school of journalism (as I did), his career has been confined entirely to that corporation. It would be astonishing if he had not been institutionalised by it. And, as we all know, the BBC isn't an institution generally associated with editorial boldness – especially since the Hutton Inquiry led to the resignation of its chairman and director-general.
A particularly craven form of timidity tends to creep into all its newsrooms whenever the British state itself is under siege. Confronted by Scottish and Northern Irish nationalist insurrections, the world-renowned public service broadcaster came disturbingly close to being widely perceived as what its harshest critics would (not completely fairly) claim it has always been – Britain's state broadcaster.
Probably the only way BBC Scotland can redeem itself now in the eyes of political nationalists is by boldly tackling what has become by far the most important running story on these islands since the advent of television in the early 1950s – the battle for Britain. Or the struggle for Scotland, as some of us would prefer.
It is hard for any BBC staffer to deny a conflict of interest when covering the potential break-up of Britain since that could also mean the break-up of the BBC and the total disbandment of current operations at Pacific Quay.
There are some hopeful signs, it must be said, in the plan to screen a major documentary series on the 2014 referendum campaign. Done well, that could offer some valuable insights into contemporary Scottish history. But what really counts now is how BBC Scotland covers the run-up to the next referendum.
Before voters (and viewers) are once again faced with the ominous question on a ballot paper – Should Scotland be an independent country? – far more of us need to become far better informed about how 'independence' is actually playing out nowadays in a whole range of small nation-states around the world.
The crying need for such knowledge and insight cannot be met simply through a Scottish version of Question Time. Nor by letting certain prominent members of the Caledonian commentariat wax simplistic about our Nordic neighbours or the supposed second Irish economic miracle.
BBC Scotland would perform a real public service to the people of Scotland if it dug deeply into the myriad challenges being faced, and opportunities being seized, by autonomous (and semi-autonomous) territories too often dismissed as 'minor countries' by metropolitan newspaper editors. Maybe even a bit of bold muckraking in places like Bratislava or Dublin.
An audiovisual platform on which provocative commentators from all over the planet can give us their personal takes on contemporary Scotland – and us Scots – might also supply some valuable pointers and insights. The world through Scottish eyes needs to be balanced by Scotland through the world's eyes.
Such a courageous, cosmopolitan outlook is certainly a far more exhilarating prospect than what Pacific Quay seems otherwise in severe danger of providing us with – a wee frosted window on the world.