Derek's Budget Boost to the Economy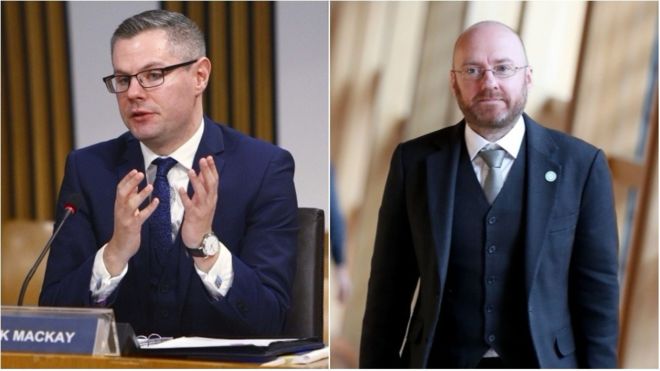 DEREK Mackay has secured his third Holyrood budget, by 67 to 58, thanks to support from the Greens. Leave aside the usual party-political claims and counterclaims. What macro effects will the Budget have on the Scottish economy, given the proposed numbers?
The cash allocated to revenue spending (called the Fiscal Resource) will grow in real terms by 1.8 per cent 2019-20 over the current year, according to an independent analysis by the Scottish Parliament Information Centre (SPICe).
Capital spending on infrastructure will also rise by a handsome 12.8 per cent in real terms – a serious shot in the arm for economic growth in 2019-20.
The uplift in revenue spend has more to do with unexpected Barnett consequential flowing to Holyrood as a result of the recent UK Budget, rather than from tax increases. The extra Barnett money results from Chancellor Hammond loosening his austerity purse strings a little (as a pre-Brexit bribe) by borrowing more than originally intended.
The capital spend is boosted by a decision to borrow the full £450 million limit allowed by the UK Treasury. This is the third year in a row Mackay has used this borrowing facility. But this takes him ever closer to the £3bn borrowing limit imposed by Westminster.
Taken together, this boost (revenue and capital) is debt funded and so represents a Keynesian, positive boost to aggregate demand in Scotland that will feed through to growth.
The independent Scottish Fiscal Commission estimates Mackay will raise an additional £68m in Scottish income tax, relative to what would have been raised if all thresholds had risen in line with inflation. That's a modest amount of fiscal drag and anyway gets spent in the Scottish economy. Ditto the rise in council tax which will go straight back into local economies, and so doesn't reduce overall demand or growth.
With Brexit playing havoc, it is too early to tell what precise impact this net spending boost will have on GDP growth. But it will be positive. More to the point, we now have a Budget for 2019-20.
LOCAL FINANCE REDUX ALL OVER AGAIN
To my mind, the damp squib in the Scottish Budget is the failure to do anything definitive regarding local authority funding reform – except for a welcome commitment to a tourist tax. Ostensibly, the Greens offered support to the SNP Budget in return for a common front to scrap the council tax and introduce a more progressive and decentralised system of local finance.
However the text of the budget agreement is woollier than an old jumper and just as full of holes: "In order to make progress the Scottish government will convene cross-party talks on a replacement for council tax with a view to publishing legislation – should cross-party agreement on a replacement be reached – by the end of this parliament, with that legislation taken forward in the following parliament."
We've been here many, many times before. The first SNP minority government (2007-2011) tried, failed then abandoned a plan to introduce a local income tax. The following, majority SNP administration (2011-2016) was too busy with the independence referendum to risk a second round. So it kicked the issue into touch with a Commission on Local Tax Reform. This published its final report in January 2016 which was promptly binned. The third SNP government tweaked Council Tax bands – to screams from the opposition parties – and there the matter rests.
The truth is that the opposition parties will oppose – opportunistically whatever scheme the proposed consultation comes up with. Nor will the consultation come up with anything new. We are still in the long grass and the grass is growing taller.
The SNP and Greens together have a majority at Holyrood. They should just get on with it. The time for a land tax is now.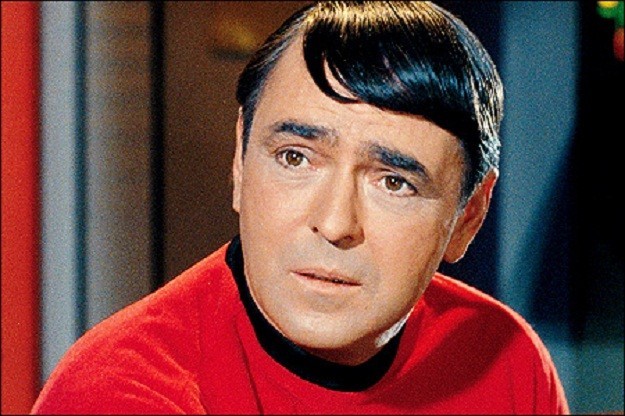 TO INFINITY AND BEYOND!
I am a space and sci fi nerd. I know Dan Dare's middle name was McGregor because his ancestor fought with Bonnie Prince Charlie. I know the first space ship was built by Dr Lachlan McKinnon (in The Lost Planet by Angus MacVicar). And Scottie was chief engineer on the Enterprise.
So I was fascinated to read the report from the UK Space Agency – the Westminster government promotional body – that space sector in Scotland is "punching above its weight". Scotland hah 18 per cent of the sector's UK jobs. There are 132 space companies north of the Border, "supporting" (a suspicious word) 7,542 jobs, with an annual income of £140 million.
There you have it: a total revenue base of £140m is tiny. I'm excited Scotland has a foothold in a growing, hi tech sector. But let's not get carried away. Scotland's extra-terrestrial presence is small beer. True, the potential market is enormous. A recent study by Morgan Stanley estimates the current size of the global space industry is circa $350bn in annual revenue. It could be double that by 2040. If we want to be in the space business, let's specialise rather than romanticise.