The Time is Now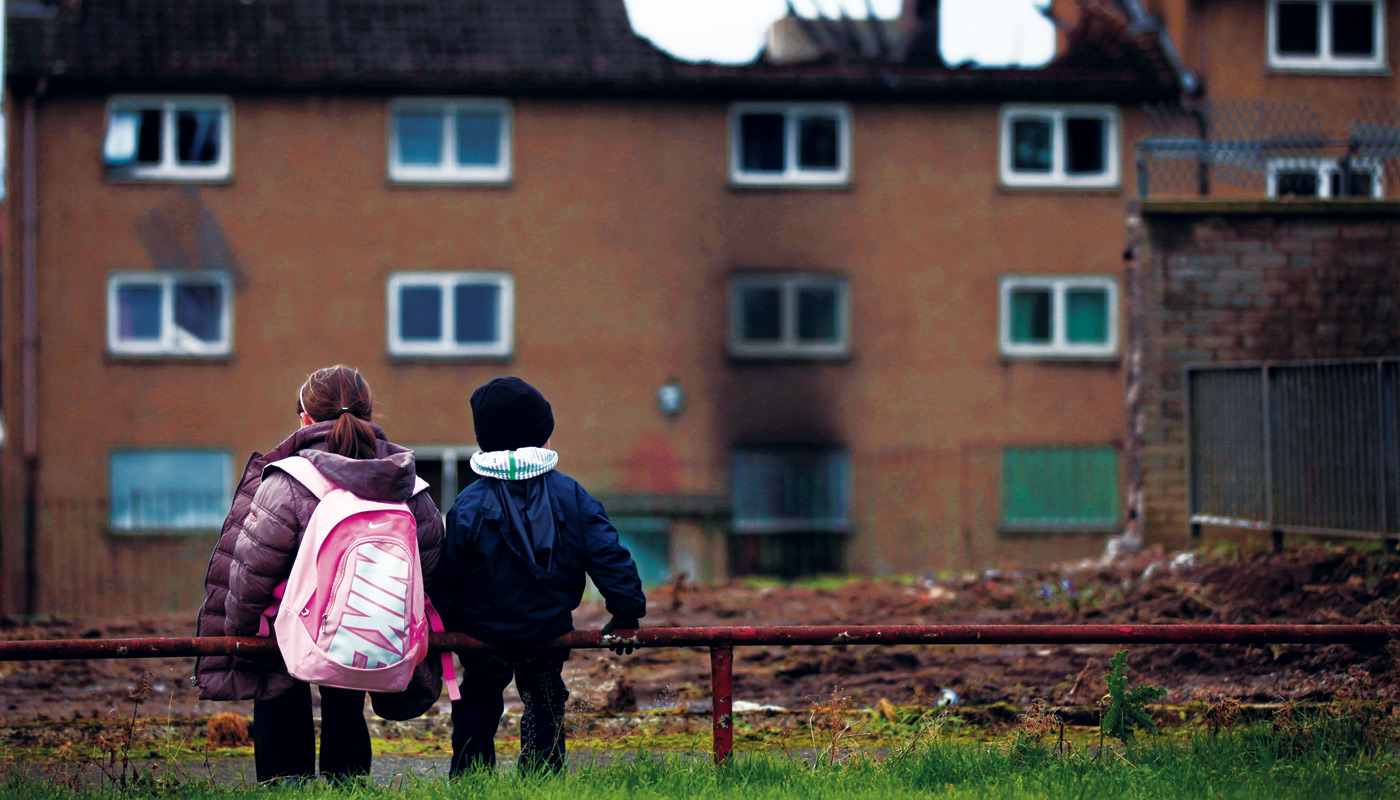 At present there are several things happening in the world of Social Care in Scotland. Rightly, there is an enquiry into historical abuse within the children's care system, long overdue and destined to show Scotland as a place that allowed continued abuse of children with hardly a murmur from society. There is the recent consultation on the Disclosure Scotland system, a system whereby anyone applying for a job must disclose convictions and other 'relevant' information. Children with experience of care are currently and historically charged at a rate far higher than their non care-experienced counterparts. Often this occurs when they are in the care of the state, a time when they are supposed to be receiving support to avoid such an eventuality.
Also, with an eye on the present and the future, the Care Review is taking place as I write. The Care Review is intended to produce recommendations for change to the current care system, a system that has ill-served so many children and young people since the last big change back in the 1960s when the Kilbrandon Report revolutionised the system and the way in which we consider children in need of support (I could write a book on what has gone wrong in the intervening years).
The current Care review in Scotland has rightly opened the doors to care-experienced persons in a way previously avoided, it could be argued that it is late in the day for such participation. However, the fact remains that this is a welcome and valued approach. If we are to accept the many glowing reports from those involved, then, on face value, it would seem this is a review that will represent the many voices of care-experienced persons both past and present. Indeed, Who Cares? The foremost charity representing care-experienced people have been commissioned, through their 1000voices initiative, to enable the community to have their say on the way care should be shaped in the future. They are also responsible for the creation of a body of 40 individuals brought together to draw up a vision of the future care system. A system that will be premised on equality, respect and love. I am one member of this group, we are called The Collective and are intent on amplifying the voices of the wider community. A community that is estimated as being in the region of 250,000 people. Yes, that many people have had some experience of so-called care. Many don't even know that they are people who experienced care. For example, those who stayed in Kinship Care or had a Social Worker when staying at home.
The care review appears to me as a vibrant, energetic and inclusive endeavour, one in which those involved are truly intent on producing something that will provoke real change for the lives of those who come to have the Corporate Parent in their lives. As someone who was looked after in a variety of placements and now works – amongst other things – in the training of Social Work students, I am interested to see the outcome of such a review. I am also interested to see if this unparalleled effort to include the voices of care-experienced individuals will truly bring about the major change needed. I am excited to play a part and would encourage anyone with someone to say on the issue to get in touch with the Care Review. They are listening.
During my five years in the care of a local Authority I was looked after; at home, in a National Children's home, several council-run residential establishments of various sizes, foster care and mainstay care placements. I omit to give numerous details of the many experiences that shaped me and contributed to my behaviour, suffice to say, that abuse looms large in my childhood and adolescence. I don't deny any of my past, especially my part in events where my actions were wrong, and I accept that I made many wrong choices both to my own detriment and that of others. In saying that, to hold that I was failed by the system would be a fair assessment of what occurred.
Many of the children I spent time in care with were talented individuals, they all had some real ability, they could all have made a good life for themselves and a real contribution to society. I, like many others, was left at 16 in my own flat, became homeless, had alcohol, drug, gambling and mental health issues. I served three sentences in prison between the age of 16 and 20, had a dangerous, violent and risky lifestyle, and received no support from the authorities. I watched as friends and acquaintances succumbed to their lifestyles, some dying, many others living lives of unfulfilled potential due to poverty, mental health issues and a myriad of other negative circumstances.
I was lucky, I managed to get myself sorted out. With the support of others, I went on to get educated and qualified. I worked with children in care as both a Support and Social Worker for some 10 years between 2000 and 2010. During this time, there were many new laws and policies being put in place following the taking of control of this area of public life by the Scottish Government. Yet, I witnessed many of the same issues rear their ugly head; ill-trained staff, inappropriate placements, managerialism, risk-averse practice, removal of children unnecessarily, non-removal of children in need of being removed, bullying, exclusion, reinforcement of 'otherness', lack of sibling contact, the list goes on (I hasten to say there was much good work done by many, many caring individuals, often happening despite the system they operated in).
So, it is with a real sense of purpose that we, the collective, set about our work. We have already spent a weekend together setting the agenda and are now moving forward to come up with a vision of the future. We are determined to contribute to the hugely important push towards real and lasting change to the way in which Scotland cares for people who, for whatever reason, have the status of having the so-called 'corporate parent' as responsible for their well-being. Because, this should mean (and it is what I intend to work hard towards ensuring) that the wealth of an entire country is used as a resource to give them the best possible care available. And, if a child who has the wealth of a Nation behind them cannot be given the love, support and practical assistance they need to succeed, then there is, as my Granny used to say,
'something far wrang wi the wurld'.
I recently connected with someone on social media. A person who in the 1960s went through a similar care-experience to mine, so that made the system unfit 50 years ago for this individual. Nearly 30 years ago, the system was unfit for me and many of those others I shared that time with. Now, here is the important bit – It was recently reported that young people leave care TODAY and end up in prison at 16, some have committed suicide in recent weeks, some are still having terrible experiences due to a system that is unfit to care for them.
THIS IS UNACCEPTABLE.
That outcomes for some are the same 50 years later is just wrong and must change. All of those I was in care with had a real talent, all could have been a success. Too many have died when it didn't need to happen. If we believe the rhetoric from the Government and the stated intentions coming from the Care Review, that there will be real change at the end of this process, therefore it shouldn't happen again in all but the rarest of circumstances. As it stands today, tragic outcomes are far too common.
Maybe a big part of the answer to the problem – once it is fleshed out, defined in practical terms, and implemented fully – relates to love. I was shown love by several individuals during my often traumatic time in care, I have written more about this topic elsewhere and here will say only this: The genuine love and care I received has sustained me through many a dark time, has grown within me to become immensely important and is now something I spread as far and wide as possible in different ways. I cannot emphasise the importance of this enough. If we can help individuals to accept love and see the benefits of loving themselves then they will in turn show love to others. This is no woolly statement, I hope that we, the Care Review, will be able to communicate exactly what it means in as practical a sense as possible. That the collective can help determine the best way to ensure love is at the centre of the care experience. I am ready to contribute my own ideas.
Another important point, I have read and studied the Kilbrandon report. This was the last major change to take place to the care-system, some have called it the last 'big idea'. It is currently being talked about again and discussion is good. However, Kilbrandon was never implemented as intended. Social Workers and not the recommended Social Educators were given responsibility for assisting children in need. This was wrong (in my opinion). I hope, and it is my intention to do all I can to ensure, that the recommendations of the Care Review (If I agree with them) and the work completed by the Collective and the wider Who Cares? entity, comes to mean real and practical change. That once decided upon and written down, the care system should do exactly what it says on the tin. I maintain that the resources and the know-how are there, it now needs the sustained effort of all concerned to ensure it becomes a lasting reality. No watering down, no half measures.
Lastly, we cannot separate the care-system from the bigger picture. Everything is inter-connected. For example, the impact of poverty in all its guises pervades society. Work cannot be in isolation, it must go hand in hand with wider societal change. Political decisions at both the Scottish and Westminster Governments impact greatly on marginalised groups and we cannot hide from the fact that 10 years of so-called austerity has seen a huge spike in negative outcomes for the poorest in society. Challenging poor decisions as they relate to the full spectrum of services across the systems is necessary to ensure the success of changes to the way things are done in one area. No-one, people with care-experience included, lives in isolation from the implications of changes on the macro-scale. Teachers, Nurses, Doctors, Police, Support Workers, Social Workers, Specialised Service Workers, associated Professionals etc., are all concerned with improving outcomes, we need to support positive change for all professions and related areas of public life. Some of the worst cases of discrimination and marginalisation I have witnessed have occurred outwith the care-system, these people fell through the cracks and then some. We all live together and for change to the care system to work properly it must include and engage with the wider issues facing society.
I again encourage everyone and anyone who has something to say to get in touch with The Care Review if they wish to contribute. Further to this, if you have experience of care (or think you may have) get in touch with Who Cares? Scotland. They are truly a special organisation and they will try to provide any support, guidance or information you need. Join the community, you won't regret it!