All Aboard the Thalassa Mana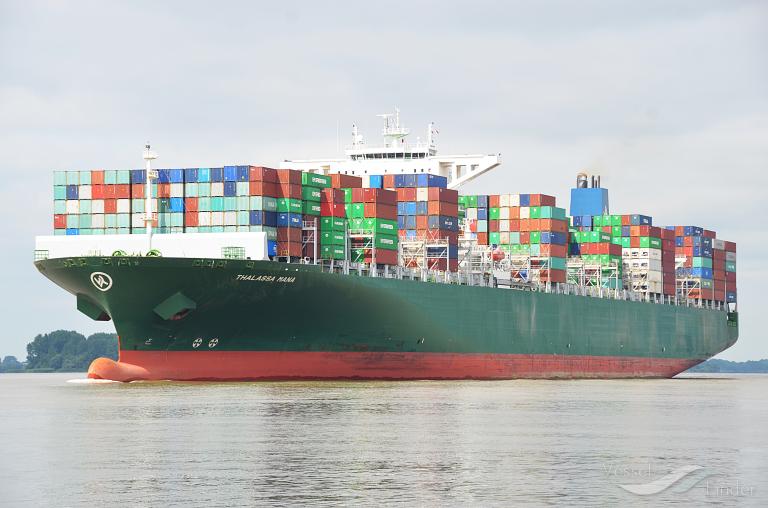 We're told a ship has left the UK for Japan with no guarantee of unloading its cargo due to Brexit. The U.K. business minister has confirmed that a trade agreement with Japan won't be in place by the time Britain leaves the European Union. Cargo leaving Britain by sea will now be arriving at some ports after March 29th.
The ship is called the Thalassa Mana. It left Felixstowe on Monday and is scheduled to arrive in Osaka, Japan, on March 30, one day after Britain is set to leave the EU.
We're all on board. We're all at sea with an uncertain destination.
When Donald Tusk speculated that there might be "a special place in hell" for those people who promoted Brexit without having "even a sketch of a plan" for how to deliver it he might not have been deliberately evoking Limbo (the "bosom of Abraham") but we are clearly in – not just a crisis – but a period of suspension.
This is a 32 day interregnum.
We don't know when or how the Brexit negotiations will end; we don't know if there will be a second referendum a "People's Vote" (dry boak); we don't know if there will be a general election; we don't know if the Conservative or Labour parties will still exist in a month; we don't know if there will be a poll on a United Ireland; we don't know if there will be adequate food and medical supplies; and we don't know how there will be a new referendum on Scottish independence – or indeed if that is the route to democracy.
We don't know very much at all.
Interregnum: a period when normal government is suspended, especially between successive reigns or regimes. An interval or pause between two periods of office or other things.
Theresa May is formally in charge she is visibly powerless: in office but not in power.
Jeremy Corbyn is the leader of a basket-case of a party.
Nicola Sturgeon is the leader of a country without agency in the Brexit fiasco.
This is a shambles.
And into that shambles pours all sorts of conjecture, insecurities and confusion, a mangled distortion of racism, triumphalism and a mix of both utopia and dystopia.
As Gramsci had it: "The crisis consists precisely in the fact that the old is dying and the new cannot be born; in this interregnum a great variety of morbid symptoms appear".
Morbid symptoms.
One way out is the idea of a second referendum put forward by Jeremy Corbyn tonight. It is either grossly cynical game-playing or what he's been saying all along depending on who you believe. Will a second Brexit referendum trigger a second indy referendum signalling that votes cast on dodgy and corrupt prospectus need revisited? Or will it suggest that any referendum has no legitimacy and undermine the whole process?
This is chaos being tied to a broken failed state plunging onwards in its dysfunctional politics and its incoherent identity crisis.
32 days.
All aboard the Thalassa Mana!