The Early Days of a Better Nation?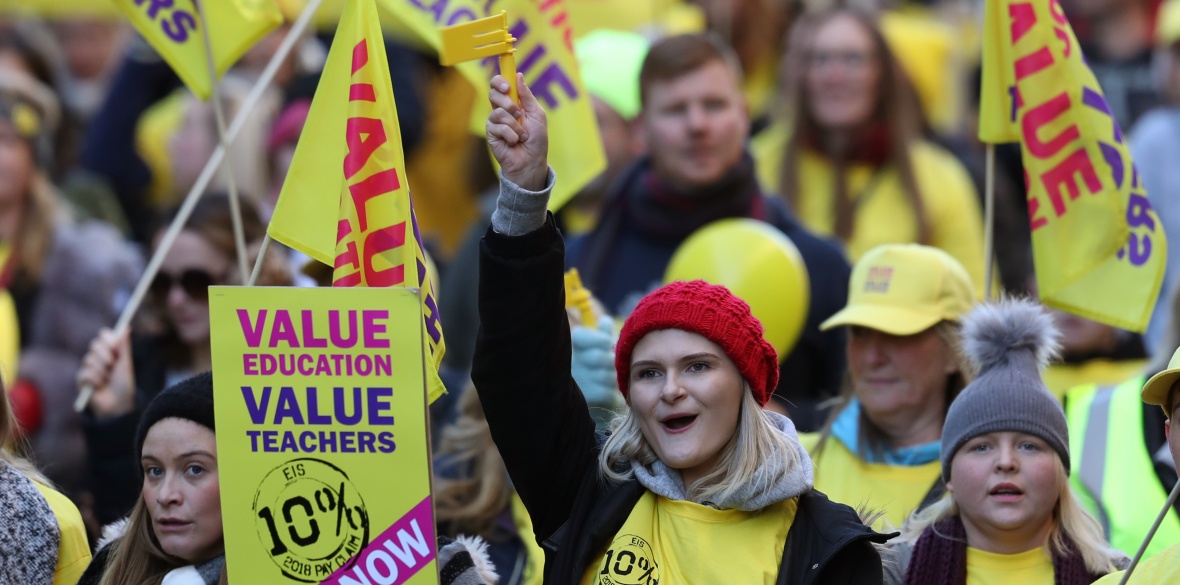 Críostóir de Piondargás (@Gille_Ruadh) reflects on his reasons for leaving the SNP.
It's worth remembering the words a fellow Scots born Irishman, James Connolly who said "When questions of "class" interests are eliminated from public controversy a victory is thereby gained for the possessing, conservative class, whose only hope of security lies in such elimination."
The beginning of this week brought me to a very sad personal juncture. For the first time in my adult life I can say that I am not a member of the Scottish National Party. The party I joined in 2004 as an 18 year old university student is vastly different from the one I left. Back then, the current political landscape was unfathomable to most. Only to the most committed and the hopeful young idealists like myself did such a scenario seem possible. In its 12th year of government, the SNP is now the dominant force within Scottish politics. The British State has never been weaker. The prospect of IndyRef2 looms large and Scottish politics is now largely divided over unionist and pro-independence lines. So why leave now one might ask?
There has been a worrying increase in anti-union rhetoric from certain SNP members and supporters that I am completely uncomfortable with. This seems to be rooted in some very flawed logic which holds that unions are in the pocket of the Labour Party therefore any union action is simply a Labour maneuver and their members Labour pawns. Firstly we had the abuse of striking women in Glasgow. While many were correct in calling out the hypocrisy of Labour's stance, the women should never have been made a target. Showing solidarity with the women, whose frustration would have understandably have been boiling over, was the correct course of action. I work on the principle that a victory for these women was a victory for all workers.
The suspension by the SNP of Gareth Wardell following his disgusting diatribe was a welcome move but what was regrettable was that not only did Wardell stand by his words, many supporters were quick to jump to his defence. It wasn't long before I found myself on the receiving end of this. After I took part in a demonstration in Glasgow with thousands of other teachers I was called a yoon, quisling and Labour pawn among other things by members of my own party. I was called greedy and told me that I should be gratefully accepting the generous offer made by our government. Take a step back from that for a moment and it's quite worrying because it's the type of rhetoric I'd expect to hear from a Tory. Is this really working as if we live in the early days of a better nation? Is this really what we are seeking to build here? A cursory glance at some of the comments below articles covering the teachers pay negotiation will show that for some supporters of the SNP its party over people and everything else. This couldn't be further from my own values.
Born in Govan in the middle of the Thatcher era, son of an engineer and raised up a tenement close. I'm the classic Labour demographic but by the time I came into the world my family's support for Labour was already wavering with Jim Sillars winning them over. By the time I was in secondary school even my grandparents had moved across to the SNP. I was raised with the idea of Scottish independence being the normal and desired state of affairs. Likewise, I was also raised with the principles of class struggle, solidarity and trade unionism. These are principles that have shaped my political life as well as my professional life. Growing up, the results of Thatcherism were all around me. The devastated communities, the hopeless faces and the constant remind that things hadn't always been this way. In 2013, when Maggie finally bade God's green earth goodbye, my own personal tribute to mark the woman's legacy was to volunteer myself as a Union Rep.
Within the SNP itself I was very heartened by the work of the SNP Trade Union Group which at one point had a membership that outstripped the Scottish Labour Party. It must be asked, where has in the SNP TUG been in defending Trade Unionist from derision within and surrounding their own party? Does the group exist to give Unions a voice in the SNP or to give the SNP a voice in the Unions? I used to believe it was the former. The SNP is a party of mass membership holding a wide spectrum of views united under a common goal. It's inevitable that views will differ but when a sizeable and vocal portion of the party's supporters take a stance that is so utterly at odds with my fundamental principles then I sadly no longer want to be part of it. There are many fine people still in the party. I would urge them to guard against complacency and to challenge these elements at every turn.
I'll will always strive for the kind of Scotland that looks after it's people and my support for independence remains unwavering. I will continue to seek the best option to achieve independence but sadly that will be outwith the Scottish National Party. James Connolly also warned against the futility of superficial independence and that sentiment still rings true today. If it's an independence of anti-trade unionism, that demands workers be grateful for their lot and that shouts down dissent then it'll be a hollow victory. People need to make their voice heard and drown out this minority but in the meantime, I won't share a platform with those kind of views.