The Act of Citizenship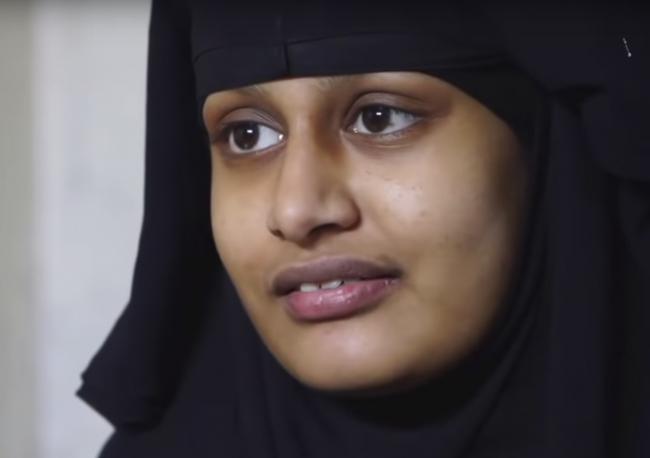 Ya shaida Yi na Dan Kasa.
The UK Government did not begin its deprivation of citizenship policy last month, when Sajid Javid, the Home Secretary, signed an order depriving British-born Shamima Begum of her British nationality. This process began long ago.
Under the British Nationality Act 1981 – which applies to all British Citizens – the deprivation of citizenship power has been used many times in recent years, to strip people of their British citizenship. For a variety of contestable reasons.
37 people were deprived of British citizenship between 2010 and 2016, on the basis that to do so was 'conducive to the public good'. However, in 2017 alone, the number rose sharply. 104 British citizens were deprived of their British nationality by the UK Government. When we look at the legal reasoning behind these decisions, we find the anxieties and prejudices that rule the British State.
"Conduciveness to the Public Good" means depriving citizenship in the public interest on the grounds of involvement in terrorism, espionage, serious organised crime, war crimes and the (alarmingly) broad umbrella of "unacceptable behaviours".
"unacceptable behaviour" includes the use of any means or medium – public speaking, writing, running a website or using a position of authority – to express views which could promote the ever-broadening definitions of terrorism. What is clear about broad terms such as "terrorism" and "unacceptable behaviour" is that their meaning is moveable, and entirely dependant on what the Home Secretary wants them to mean, for any given purpose. That last sentence might count as "unacceptable behaviour". Who can say?
The Immigration Act 2014 allowed the UK government to introduce new powers, which included amendments to The British Nationality Act 1981. In a subset of 'conducive' cases – where the individual has naturalised as a British citizen and has "conducted themselves in a manner seriously prejudicial to the vital interests of the UK" – the Secretary of State may deprive that person of their British citizenship, even if doing so would leave them stateless.
Every British Citizen can be deprived of citizenship at any time. There is no age, or length of residence, that will protect you. But for every British Citizen whose parents were born outside of the UK, being a British national comes with additional conditions of citizenship. You can't participate, or be as active a citizen, in the UK. You're more likely to be watched and monitored by the Government. All of this is before we even understand the fear of being expelled from the country where you live. Of being removed from people and places you have known forever.
Since the Windrush scandal – Home Office enforced brutality faced by the Windrush generation who struggled to prove they were British – many people have been living with this fear. To be taken away from their family, removed from the UK, with no legal recourse. All dependent on the whim of the Home Secretary to change his/her mind, in order for you to stay with your family.
Certified Birth of Citizenship
The British Nationality Act 1981 was brought into effect before I was born, in Nigeria to a Scottish father and Nigerian mother. Since our return in 1985, Scotland has been my home.
When I left the family home in Argyll and Bute, I gathered up all the (usually locked away) important documents, that I might need for any of the new freedoms ahead. Birth certificate, passport, National Insurance Card (already well practiced in the illicit procurement of cigarettes and alcohol), NHS registration card, and a Certificate of Registration as a BRITISH CITIZEN.
This was the first time I remember seeing this particular 'certificate' and irrespective of the numbers contained within its official tone, it's importance was unclear.
The Secretary of State, in exercise of the powers conferred by the British Nationality Act 1981, has registered the person named below as a BRITISH CITIZEN.
Unlike my Nigerian birth certificate, which was clearly important and explained why;
Please take great care of this CERTIFCATE. It is always required for school admission, Military service, normal employment, obtaining passport, life assurance, old age pension. It contains the background of the parents and their identities.
From an early age, I was continuously warned about the consequences of losing my birth certificate. I had no way of getting a new one – no ordering an extract from National Records of Scotland (NRS) – it would be gone forever. This piece of paper was irreplaceable and vital. Any reason that I might ever need my birth certificate would be inaccessible to me.
When used to confirm my identity, this birth certificate attracts as much confusion, curious looks and comments as my name and visible un-Scottishness;
Why would anyone want to record the length – oh, "lenght"! they've spelt length wrong! – and footprints of the baby? A P.O Box address? How can someone live at a P.O address? How funny!
It confirms my coming from elsewhere.
Naturalisation is not an entitlement
When my father suddenly died in the days following the UK's decision to leave the European Union, the inevitable house clearing meant gathering up his important documents from the family home. Contained within the same box which I had taken my documents, was a letter he had written to the Home Office's Immigration and Nationality Department in 1990. The handwritten letter advises he is British citizen, writing on behalf of his new family who arrived in Britain with him in 1985. They would like to become British citizens and this letter is an enquiry as to how this can be obtained.
The letter is marked with red lines, stamps and codes, one of which refers to a BN7 leaflet – which explains the registration and naturalisation process.
My Certificate of Registration as a BRITISH CITIZEN states I was naturalised in 1993 under Section 3 (1) of the British Nationality Act 1981. Section 3 (1) falls under Acquisition after commencement and is specific to Acquisition by registration: minors.
If while a person is a minor an application is made for his registration as a British citizen, the Secretary of State may, if he thinks fit, cause him to be registered as such a citizen.
Naturalised. As though being anything other than a British Citizen is unnatural.
Protection
Until recently, an anti-fracking group in Grangemouth were labelled "domestic extremists" by Police Scotland. If you're reading this, you may have been involved with a group – or received emails from, or attended a demo organised by – that would be categorised in a similar way.
These broad government powers, the creation of 'hostile environments' – brutal policies which prevent people from accessing housing, healthcare, education, work, bank accounts, benefits and even drivers' licences – these vague and moveable terms of citizenship. All of these stand in opposition to active citizenship.
For me, and for many others who could legally be deprived of our (active or otherwise) citizenship, these fears are real.
Now, as oppression's intensify, we all need to be doing what we can to help and protect each other.