Kiwi Socialism, Complex Currencies and Spreadsheet Phil's Dilemma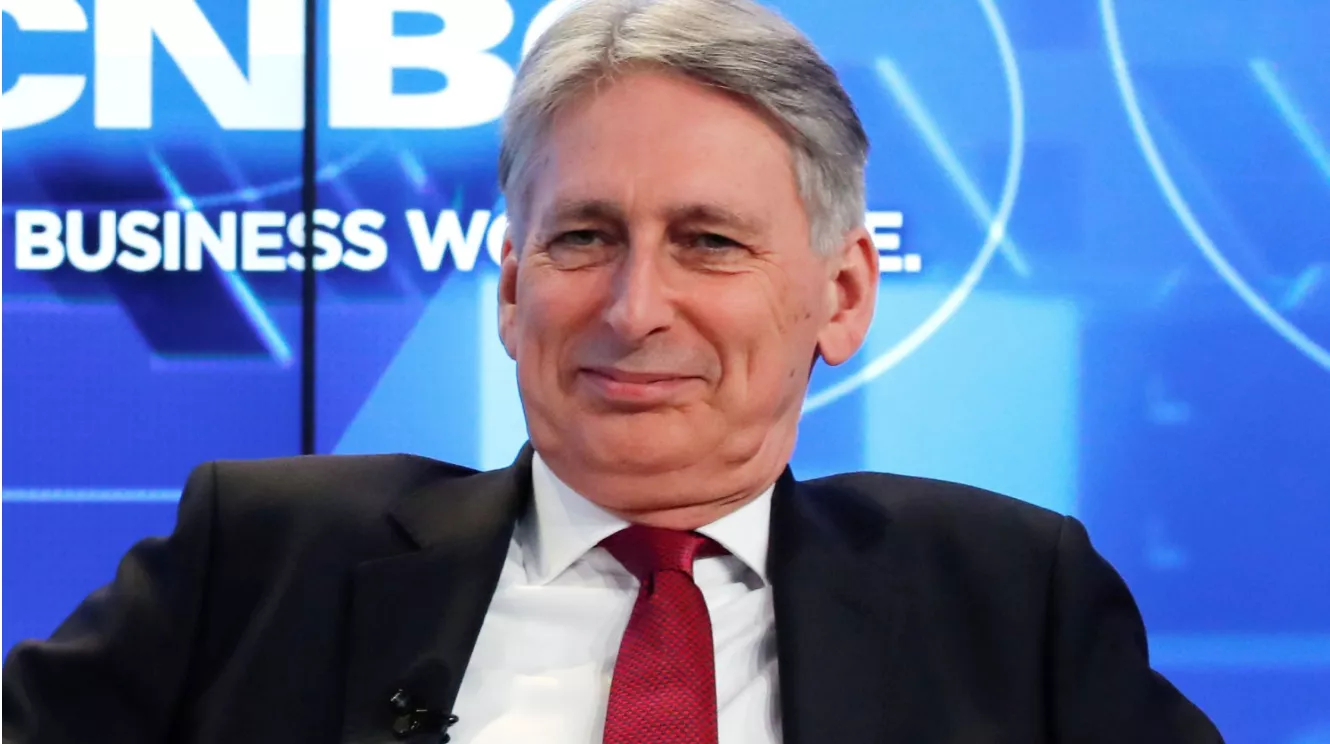 George Kerevan on Spreadsheet Phil, the currency debate and unexpected socialism down under …
SPREADSHEET PHIL'S SPRING STATEMENT
PHILLIP HAMMOND must be the most anonymous Chancellor of the Exchequer in decades. This is partly because Brexit has obscured much else on the UK political agenda. And perhaps because "Speadsheet Phil" is happy to stay out of the limelight to escape blame if the economy hits the post-Brexit buffers.
Next Wednesday, 13 March, is the Chancellor's Spring Statement. This is what used to be the Budget before it got moved to the late autumn. Unfortunately for Hammond, this year's Spring Statement falls the day after the big Brexit vote on Mrs Mays EU deal. If MPs reject the deal yet again, then next Wednesday will be chaos. Wednesday evening could see an emergency vote on rejecting a no-deal exit from the EU, in which case our Phil will be a sideshow.
This means the 2019 Spring Statement is essentially a holding operation. True, the Office for Budget Responsibility (OBR) is likely to revise down economic growth, given the fact that UK business investment has fallen four quarters in a row as a result of Brexit uncertainties. But Phil has no immediate option other than to squirrel away tax income and await the day he might emerge as saviour of what's left of the post-Brexit economy – and throw his cap in the ring to replace the Maybot in Number 10.
CURRENCY: HOW COMPLEX IS COMPLEX?
Andrew Wilson uses his most recent National column to come out fighting in defense of the SNP Growth Commission's plan to keep sterling after Scottish independence – at least until the bankers tell us we can have our own money. "Currency policies are complex", says Andrew, a sentiment no one would disagree with. But complexity is not the same thing as beyond understanding.Andrew's main argument is that introducing a separate Scottish currency "in haste without having established ourselves and got the economy and trade motoring and the public finances stable and sustainable could risk jobs, stability, growth and public services".
The problem is this: if, as Andrew believes, we must get growth and trade "motoring" and the deficit permanently reduced while using sterling, then why change currencies at all? That's exactly the question we'll be asked on the doorstep, Andrew.
The counter argument of those who want Scotland to have its own currency, interest rates and bond market, is that we need those very economic levers precisely in order to mange growth, productivity and fiscal balances. Currency is a tool. And that's not complex to explain on the doorstep. You get the economy motoring by investing and that means public borrowing. That borrowing will be blocked by foreign sterling lenders who will tell independent Scotland to eliminate its deficit first. Q.E.D.
Andrew also raises possible technical impediments to introducing a Scottish currency. In particular, he argues we would need to amass (through borrowing) a significant foreign currency reserve before starting. In true Project Fear style, he says this would "cost taxpayers and public services now and saddle future generations with the most expensive interest we will ever have to pay" (my emphasis).
For starters, introducing a Scottish currency means converting from existing sterling balances. Companies and individuals would acquire Scottish currency (in the first instance to pay taxes and for public services) by buying it from the Scottish monetary authorities. By definition, each new Scottish pound issued is backed by a foreign reserve held by the monetary authority. You do not have to amass a huge foreign reserve a priori – Andrew speculates circa $70 billion, like Denmark. It is more a step-by-step process.
Of course, you cannot set up a new currency in a day – I don't know anyone who argues this. But you do need a definite timetable, or you risk creating uncertainty and the very "disorderly" currency transition that Andrew accuses folk like myself of risking. I respect Andrew Wilson's desire to win assuage voter worries and business uncertainty, when proposing a new currency. One solution we might agree on: the new currency could run in parallel with sterling for a time.
NEW ZEALAND LATEST: "DOWN WITH CAPITALISM!"
New Zealand's incoming Labour prime minister,
Jacinda Arden
– that country's youngest PM since 1856 – has just announced that capitalism is a "blatant failure" and rejected neoliberal, free-market economics as a national guide.
NZ was, of course, the prototype for a neoliberal, privatised economy and served as a model for Tony Blair and New Labour.  It also figures – still – as one of the economies Andrew Wilson's Growth Report wants an independent Scotland to emulate.
NZ has upped its GDP growth rate to around double the Scottish average, which presumably what attracts Andrew.  To achieve this, NZ has dismantled its welfare state; destroyed probably the fairest, most equitable income distribution in an advanced economy; created the worst homeless situation in the OECD; and impoverished its public sector workers, hundreds of thousands of whom – nurses, teachers and junior doctors – have been striking over the past 12 months.  These days, chasing crude GDP is code for a failed neoliberalism. Take Jacinda Arden's word for it.