Unemployment, Inflation and Spreadsheet Philip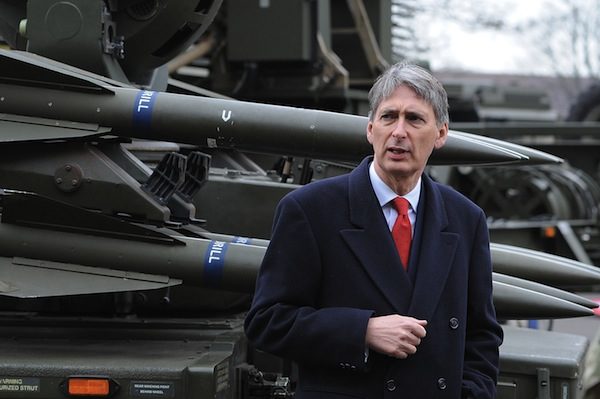 SPRING STATEMENT: HAMMOND SITS ON HIS HANDS
AS expected, Chancellor Hammond's Spring Statement this week was overshadowed by the ongoing Brexit car crash at Westminster. Not that it mattered: Spreadsheet Phil had long ago decided to do zilch. By inclination, Chancellors are usually reactive, this one more than most. But until Brexit pans out, Hammond does not know which way to jump. Expect an emergency budget in the summer.
We did find out, courtesy of the Office for Budget Responsibility (OBR), that UK economic growth for 2019 has been revised down to a measly 1.2 per cent – the slowest since the recession of 2009. Note: even this pathetic forecast is based on there being "an orderly departure from the EU on March 29". Otherwise, all bets are off. So we should ignore the OBR's growth forecasts – admittedly modest – for 2020 (1.4) and 2021 (1.6).
In fact, the OBR thinks – using the most optimistic thinking – that UK growth into the next decade is going to settle at roughly 1.6 per cent per annum, a good percentage point below the previous average (known as 'trend' growth). Beyond that, the OBR report has the good grace to say all projections are "more than unusually uncertain".
In other words, the economic outlook – on the most optimistic view – is poor. For Scotland this is bad news because, over the last 20 years, our once global trading economy has been converted into an appendage of English supply chains. So secular decline in the English economy will drag Scotland with it – unless, of course, we be come independent and secure our own economic destiny.
QUESTION FROM ALEX SALMOND
I was a guest recently on Alex Salmond's politics show on RT, which airs weekly on Thursdays at 07:30, 12:30 and 22:30. As a former economist, Alex always ensures a high level of discussion on financial matters – thankfully free of the self-opinionated and ill-informed "correspondents" obligatory on the BBC.
Alex asked me an interesting question: why is unemployment so low in the UK, if the underlying economic picture is so bleak? Indeed, Chancellor Hammond took refuge in citing low unemployment figures as a way of distracting from Brexit uncertainty which has already seen UK business investment drop in each of the last four quarters. Surely a lot of jobs means the economy must be OK?
First up, if there really is full employment in the historical sense, you'd expect wages to rocket as a result of staff shortages. This has not happened here nor in America. The reason is that the traditional labour market has fractured between (A) a small, skilled and therefore highly-paid elite; and (B) a mass of low-laid and marginal workers. The latter include "self-employed" (15 per cent of the UK workforce) and those on zero-hours contracts or their like (around 5 per cent of workers). In other words, the UK and US economies have been Uberised, with at least one in five workers in marginal jobs that we count as being the same as jobs in the 1960s.
Second, the attack on welfare spending has driven poorer, nature people back into the workforce and willing to take low wages. Folk aged 50 and over have made up nearly 80 per cent of the total employment growth in the past decade. At the same time, youth unemployment has been disguised. Student numbers have doubled since the early 1990s, from 1 to 2 million; which means more people aged 18-24 are outside of the labour market – yet paying for the privilege, in England.
Thirdly, the modern UK economy is based on consumption rather than manufacturing. This consumption is fuelled by historically low interest rates and high levels of debt. Household debt in the UK hit 86.5 per cent of GDP in the third quarter of 2018. Easy debt equals more visits to Primark, Costa and Greggs – so more people are hired at low wages by those firms. None of this is sustainable, of course. Any rise in interest rates will kill this model of "full employment" stone dead.

WHY IS INFLATION SO LOW?
Even given this explanation of the labour market – lots of low-paid workers desperate to earn a living, pay the mortgage or supplement their pension, it is still a bit odd that wages and prices are not rising faster. There is an explanation.
Simply put, the vast global economy – with its modern automated manufacturing techniques, instant telecommunications, and burgeoning artificial intelligence systems – has a productive potential far, far in excess of demand. This was not true even in the 1960s and 1970s, when assembly-line production first became ubiquitous. Result: potential global supply vastly exceeds global demand. This keeps a lid on prices even with full employment,
Of course, there is still vast poverty in the world and people still work insane hours. A more rational society would harness this new, global productive capacity to end poverty – and at the same time reduce working hours. But that would require something called socialism. And Chancellor Hammond is definitely not up for that.