Citizens Assemblies for Scotland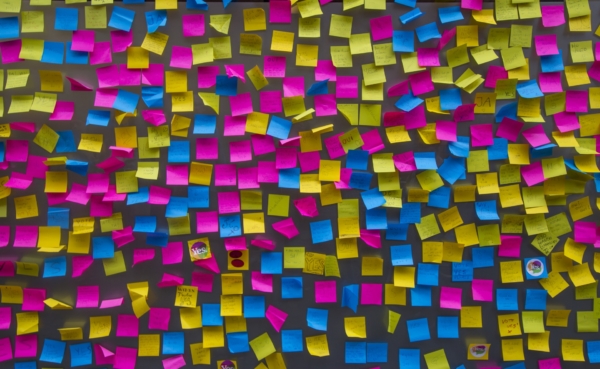 Joanna Cherry MP argues that Scotland can learn from the Irish example of using Citizens Assemblies to make decisions about difficult divisive and deep problematic issues.
Many now agree that Brexit is likely to be the catalyst that delivers a majority for Scottish independence. Not necessarily because Scotland will be taken out of the EU against her will, although that is very much still on the cards, but because the Brexit process has shown clearly that the United Kingdom is not an equal union and that devolution alone cannot protect Scotland's interests from being subordinated to those (whether real or imagined) of our larger partner. In addition, the negotiations have also provided a good example of what real equality in European Union looks like for a small nation state such as Ireland.
As we wait for an announcement from the First Minister on the timetable for Indyref2, the need to take with us a substantial portion of those who voted No last time is well recognised within the SNP and the wider Yes movement. How to achieve that is more problematic. It cannot be left just to the activists on the doorsteps. Nor can it only be a matter for SNP conference policy making. Something more inclusive and deliberative is required.
I believe that a Citizens Assembly is the way forward, providing a tried and tested method for building consensus on some of the big policy issues we face and a way to create a vision of an independent Scotland in which people can trust.
Earlier this year I attended a conference organised by the Bonavero Institute of Human Rights at the University of Oxford on "Remaking the UK Constitution". We heard evidence about exercises in participative and deliberative democracy exemplified by Citizens Assemblies from across the world and there was input from closer to home from myself, Lesley Riddoch and Adam Ramsay. There was discussion tinged with a degree of scepticism about the potential role of a Citizens Assembly in breaking the Brexit deadlock (this has been suggested by Stella Creasy MP among others). However there was consensus that Citizens Assemblies could be used to great effect in Scotland as we move towards a second independence referendum.
Citizens Assemblies have been held in Canada, USA, Germany, Denmark, Iceland, Belgium and Spain. But I think the one held closest to home provides the best example of what can be achieved. Ireland's experience shows that Citizens Assemblies can address complex and divisive issues successfully and lead to positive outcomes. Most people know that the successful referenda on equal marriage and abortion rights were preceded respectively by a constitutional convention and a citizens' assembly. However they don't necessarily realise that the deliberations of the Citizens Assembly were not confined to constitutional issues and that it also addressed climate change and the challenges and opportunities of an ageing population (both issues of huge importance to Scotland).
Ireland's Convention on the Constitution was established by resolution of both houses of the Irish Parliament in 2012. Its membership was made up of 66 randomly selected citizens, 33 politicians from both houses of parliament and the Northern Ireland Assembly and an independent chairperson. It looked at 10 specific aspects of the Irish constitution and made recommendations for change, most famously on marriage equality which lead to the referendum at which marriage equality passed by a majority of 62% to 38%. More information on the work of the Convention is available on its website here.
In 2016 both Houses of the Irish Parliament passed a resolution setting up the Citizens Assembly to address five discrete topics; abortion; the challenges and opportunities of an ageing population; making Ireland a leader in climate change; the manner in which referenda are held; and fixed term parliaments.
The assembly had 100 members, made up of a Chairperson appointed by the Government and 99 citizens entitled to vote at a referendum, randomly selected to be broadly representative of Irish society. Members of advocacy groups on the topics considered were excluded from membership but instead invited to make submissions. The selection process was conducting by a research and marketing company appointed following a competitive tendering process. More can be read about the methodology on the website here.
Random selection is a defence against domination by the usual channels of economic and social power. In Scotland I would like to see the selection base include EU citizens and others resident here for a significant period of time.
The Irish assembly appointed a steering group from within its membership assisted by a secretariat. It was also assisted by an Expert Advisory Group who, amongst other things, advised on the criteria for selecting experts to appear before the assembly. The experts are there to assist the assembly; they are described as "on tap' rather than "on top".
On abortion deliberations took place at weekend sessions held once a month over a six month period. The final report and recommendations were produced within two months of the last meeting. Assemblies on less controversial topics were conducted over shorter timeframes of one or two weekends.
At SNP conference next week a resolution mandating the Scottish Parliament to set up a Citizens Assembly will be moved by myself and SNP activist and Office Bearer Chris Hanlon, with the support of the Edinburgh Central and Sighthill/Stenhouse branches. There will also be a fringe meeting sponsored by the Electoral Reform Society at which myself and Chris will be joined by a panel including Willie Sullivan from the ERS, Dr Oliver Escobar of What Works Scotland and Lesley Riddoch.
The CA in Ireland had significant political impact because they were established by political authority. Their democratic legitimacy came from the requirement to report to parliament who then acted on their recommendations. Given the pro-independence majority in the Scottish Parliament, made up of SNP and Scottish Green MSPs, it seems likely that there would be a majority for proceeding if the resolution is passed and a majority for taking any recommendations seriously.
The Scottish Government is already committed to a Citizens Assembly on Human Rights having recently welcomed a recommendation from the First Minister's Advisory Group on Human Rights that there should be a public participatory process, including consideration by Citizens Assemblies, prior to introducing an Act of the Scottish Parliament to provide human rights leadership, or if independence intervenes, a Bill of Rights for a Written Constitution.
Other topics which the CA could tackle might include, for example, the currency issue and Scotland's future relationship with Europe and the wider world, but there are a wealth of other important issues which could be considered.