Economics as If Women Mattered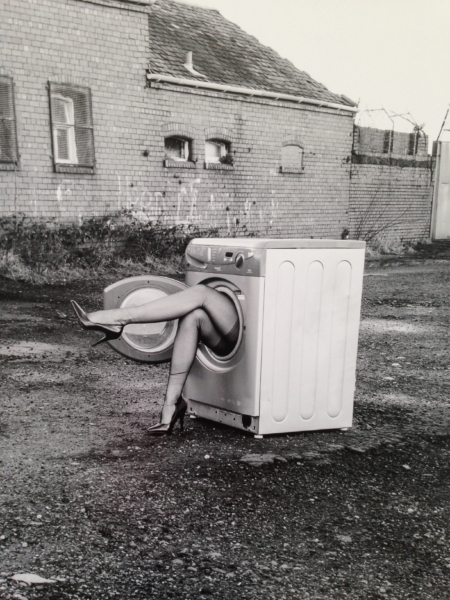 Anne Meikle outlines some elements of a feminist economic strategy for a caring and sustainable economy. 
In the words of Myra Strober, 'It is ironic that a discipline ostensibly concerned with wellbeing should be called the dismal science'. And so 'economics' has been defined for centuries. However, many movements are now engaged in thinking about the need to change our approach to how we talk about economics and develop economic strategy.
Feminist economics can provide such an approach by promoting a rethinking of economics through a feminist lens and asking questions of traditional theories of economics – including questions   about 'value' and 'wellbeing'. A feminist approach to economic strategy outlines the importance of non-market activities, such as childcare and domestic work – incorporating caring and unpaid domestic labour as fundamental economic activities. Such activities are basic for human wellbeing and contribute to the economy, enabling paid work. This view is in contrast to neoclassical economics where these forms of labour are considered 'non-economic' and not accounted for, thus causing gender bias – as women predominantly perform these tasks. Such work is therefore devalued and unaccounted for in economic models. This perpetuates inequality across the lifecycle, leading to fewer women than men in full-time employment and a lifetime gender gap in earnings, pensions, etc.
We need to build an economy, such as that proposed by a wellbeing economy, that benefits all people, that is fair and sustainable and promotes gender equality in Scotland and across the UK.
One such example of proposed policy change from a feminist perspective is gender budgeting. The concept of gender budgeting, first developed in Australia and South Africa in the 1980s, has now established as an idea in many countries across the world – including the UK and Scotland. The Council of Europe defines gender budgeting as a 'gender based assessment of budgets incorporating a gender perspective at all levels of the budgetary process and restructuring revenues and expenditures in order to promote gender equality'.
In recent years, gender budgeting has received greater attention as a tool for gender-responsive macroeconomic policy-making. Two groups, the UK Women's Budget Group (UKWBG)[1] and the Scottish Women's Budget Group (SWBG), work together in campaigns and monitor the impact of government policies on men and women. The SWBG is an unfunded group, consisting of a number of women across Scotland with a range of interest and expertise who work voluntarily with the Scottish policy community to promote a gender equal approach in policy making and in particular, the budget process. As part of an international network of gender budgeting campaigners and practitioners, SWBG has consistently drawn upon experience from elsewhere to inform and develop the approach to gender budget analysis in Scotland.
SWBG has been critical of the focus on infrastructure investment in budgets to date on capital and digital expansion projects. SWBG have consistently argued that this is a narrow construction of infrastructure, and that the governments should take a more expansive approach, for example, and include investment in social care, and investment in facilities and workforce development in social care and childcare as key components of investment in infrastructure for inclusive growth. This would also recognise the value and contribution of the care economy to the economy as a whole.
SWBG and the UKWBG have developed Plan F – a feminist economic strategy for a caring and sustainable economy. This long term plan lists a number of policy developments required to, 'achieve the inclusive aim of improving our wellbeing in ways that reduce inequalities':
Reversing cuts to public services and social security that have had particularly adverse impacts on women and families;
Rectify the serious problems with Universal Credit that has pushed many families into poverty;
Invest in social infrastructure- care, health, education and training services, social security and housing – complemented by investment in renewable energy and environmentally friendly public transport. This would improve both well- being and productivity;
Improve the terms and conditions of work for the paid work force who staff the social infrastructure;
Strengthen workers' rights throughout the economy;
Ensure access to affordable care, best achieved through care that is both publicly funded and provided;
Improve support for people – currently mainly women – who provide unpaid care in families and communities. Men should also be supported to contribute more to unpaid care, for instance through well -funded care leave schemes and a reduction in full-time working hours.
Create a social security system that aims at fairer sharing of caring and the costs of caring both between women and men and between families and the wider community;
Increase investment in social housing and in insulating homes. An affordable home for all is central to a caring economy.
Despite the now acknowledged economic benefits of gender equality, the inclusion of gender equality as a central strategic objective in economic policy formulation is sadly not yet guaranteed We need new and radical approaches in the way in which we think about the economy and strategies for growth. For that reason, the growing movement that questions the current economic model and alternative approaches, such as a wellbeing economy, are to be welcomed.
[Image credit C.J. Monk – all copyright C.J. Monk]