A Business Model as if People and Planet Really Mattered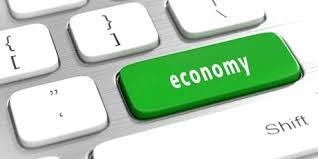 Employee ownership is part of a deeper shift to rethink economics for wellbeing instead of business as usual, writes Sarah Deas.
As attracting and retaining talent becomes increasingly challenging, the list of workplace perks grows. However, while ping pong tables, desk massages and complimentary snacks certainly have their place in positive work environments, how much do they really impact staff wellbeing? Without addressing issues around increased levels of staff disengagement, their effects will be limited.
There's growing recognition that the only way to address today's widening inequalities and avert ecological collapse is to rethink economics. Rather than investing resources into addressing social and environmental issues, a wellbeing economy will deliver for society first time round. It will deliver a more equitable distribution of wealth, health and wellbeing, whilst protecting the planet's resources for future generations. In summary, it's an economy that works for people and planet.
Employee ownership (EO) is an excellent example of a business model that delivers better outcomes. Employees with a stake in a business feel their contribution is valued, they are rewarded for their success and have a stronger sense of personal wellbeing. Staff may well enjoy perks like those mentioned, but a vested interest in the company along with the opportunity to influence change motivates them to stay.
Employee ownership also 'predistributes' wealth, i.e. limits the need for action to address imbalances. For this reason governments that are exploring how to integrate wellbeing into economic policy are actively considering how to promote employee ownership. Scotland is seen to be a pioneer with many looking to learn from our approach.
In 2018, the Ownership Effect Inquiry, an independent review into employee ownership's impact on the economy, praised Scotland for its commitment to driving uptake of the model. The findings included the recommendation that the UK Government replicate "Scotland's successful scheme that has delivered a tenfold return on investment for every £1 devoted to on-the-ground support."
These findings are reflected in the continued growth of the model in Scotland. Since 2012, the number of employee-owned businesses headquartered in Scotland has more than trebled to around 100, with approximately 7,000 employee-owners generating a combined turnover of around £940million.
Among these is Highland-based Aquascot, which specialises in the supply of sustainably produced seafood to a diverse customer base including Waitrose. The company became majority employee-owned in 2012 and fully employee-owned in 2017.
A central belief at Aquascot is that the company's products should be health-enhancing, the business environmentally responsible, and the organisation a great place to work. Aquascot promotes good health and wellbeing amongst employees with initiatives including annual health checks, a cycle to work scheme and subsidised gym memberships. It is active in the community, supporting charity initiatives.
Aquascot employees are known as partners and given a strong voice in the business via the Partnership Council. Whilst the board continues to lead the company's strategy and operations, it is held to account and informed by the voice of the Partnership Council, which ensures the company values are upheld.
The business has also invested heavily in training to enable all partners to understand how their input impacts on overall company success. The resulting contributions and engagement have led to increased efficiencies and innovation. When the company started its employee ownership transition it had 115 employees and a turnover of £19.4m, which has now grown to 180 employees and £46m respectively, making it one of the largest employers in the Highlands.
In Glasgow, architecture practice Page\Park became employee-owned in 2013. With more than 150 national and international awards, it has been named as one of the best architectural practices to work for by the Architects' Journal.
To enable inclusive decision making, the directors and employees worked together to develop an organisational model that shares responsibility for the business throughout the company.   Different practice teams have responsibility for specific areas such as finance, marketing or HR, ensuring everyone is involved in the running and outputs of the business.
Page\Park believes in total transparency on salaries, and employees can earn additional amounts by being involved in sub groups. There is a dedicated business coaching and career-mentoring programme, and continued professional development is also rewarded financially.
Both Aquascot founder, Dennis Overton, and chair of the Board of Directors at Page\Park, Karen Pickering, are passionate about maximising the benefits of employee ownership, and sit on the Board of Scotland for EO, an industry leadership group launched by the First Minister in 2018. Led by industry working in partnership with the public sector, it aims to build and strengthen Scotland's EO community. Goals include increasing the number of employee-owned businesses in Scotland to 500 by 2030, and by 2040 to have created the best environment for EO businesses to thrive, with Scotland having the highest density of EO businesses in the economy.
Co-chaired by Jamie Hepburn, Minister for Business, Fair Work and Skills, the group has been supported by the Scottish Government, which has also demonstrated commitment to EO through continued support of Co-operative Development Scotland, the arm of Scotland's economic development agencies responsible for driving awareness and uptake of EO. The government's buy-in is indicative of the perceived potential of employee ownership in tackling issues around workplace wellbeing, inclusion and inequality.
There is now a huge and important role to be played by professionals in the legal, accounting and banking sectors across the country in helping to develop a wellbeing economy by way of promoting employee ownership among clients and attaining the skills to offer specialist EO support. If the pace of take-up continues to accelerate, we could see Scotland leading the way in providing the ultimate workplace perk – an equal stake in the company for all employees.