Nat Students Are No Longer Radical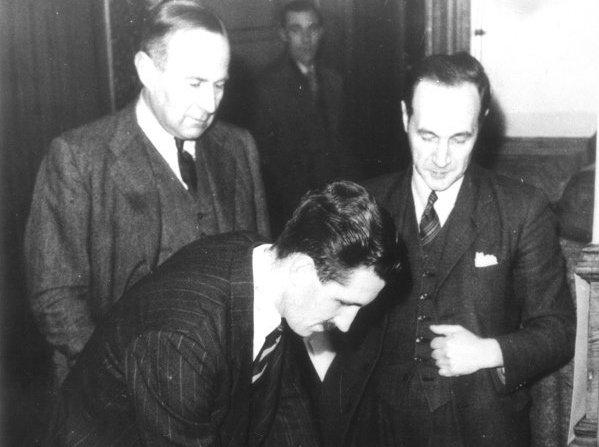 As a Glasgow graduate, Rob Brown is sad to find its Nationalist club proclaiming social democracy.
Stumbling upon the website of the Glasgow University Scottish Nationalist Association recently brought me back to my own student days beneath the soot-stained, neo-Gothic tower on Gilmorehill. A grainy photo of pals posing with placards outside the Scottish Tories' 1981 conference in Perth, triggered a surge of nostalgia. Scrolling down, however, another aspect of the GUSNA site unsettled me.
Its first online banner slogan – Fighting for Scottish Indepdence (sic) since 1927 – was obviously just an embarrassing typo. The second – Fighting for Social Democracy since 1927 – was utterly depressing.
Haven't any of them studied the astounding history of the club they signed up to in freshers' week? Is this what radical nationalism has been reduced to after a dozen years of devolved rule by the SNP – a tartan-trimmed version of social democracy?
GUSNA (pronounced Guzna) was a precursor of the SNP. It was formed in 1927 to promote Scottish nationalism, culture and self-government, not social democracy. A year later, quite incredibly, its leader John MacCormick brokered the merger of various organisations that would form the National Party of Scotland. This law student also became the NPS's first national secretary.
In 1951, 'King John' (as he came to be hailed) founded the Scottish Covenant Association, which mounted a mass petition for Home Rule. The same year, this galvanising figure was elected by students as Lord Rector of his alma mater, declaring in his inauguration address: Glasgow University, if it is anything at all, is a Scottish University.
It was also in this cradle of political nationalism that a small bunch of law students (aided and abetted by MacCormick, by then lecturer in his subject) successfully plotted to break into Westminster Abbey on Christmas Day 1950 to retrieve the Stone of Destiny. Technically an act of treason, it became a caper which captivated the nation. Many years later, it was even celebrated in a movie starring Robert Carlyle. No films yet about a bunch of ultra-conformist scholars spellbound by social democracy!
In 1984, when I was among its members, GUSNA organised a campus ceilidh to commemorate the Red Clydeside leader John MacLean. The shindig even featured a republican flute band and its attendees included Matt Lygate – recently released from prison after serving 12 years for a politically-motivated bank robbery.
A staunch republican socialist, Lygate had just been adopted as the Nationalist candidate in the rectorial election of that year. Such an extreme subversive was never going to get elected to the University Court, of course, but it tells you something that he was even nominated.
So does the fact that the bulk of GUSNA members rallied behind the '79 Group, at least until that left-wing nationalist faction (which included a slim, young Alex Salmond) was proscribed by the SNP's then leadership. Those idealistic undergads were into democratic socialism not social democracy.
No wonder. Back then that creed meant the breakaway Social Democratic Party, led by a quartet of Labour defectors branded the 'Gang of Four'. They could no longer stand being in the People's Party when it committed to a massive redistribution of wealth and power to the people alongside unilateral nuclear disarmament.
Unfortunately, those earlier 'Tiggers' had lethal fangs and claws: one of their gang, Roy (later Lord) Jenkins, won a famous by-election in 1982 in Glasgow Hillhead, the constituency encompassing the ancient university and its leafy Victorian environs.
The SDP never broke the mould of British politics. It simply prolonged the trauma of the Tories' callous economic onslaught. Also it distracted many Scots from what nationalists termed the 'Doomsday Scenario' – a second toxic dose of Thatcherism that Scottish Labour's 'Feeble Fifty' at Westminster simply swallowed.
So, when they proclaim an almost century-long crusade for social democracy, Glasgow Uni Nats are sadly displaying some historical ignorance. Just like me in my spotty student days, they've also still got an awful lot to learn about the real machinations of power.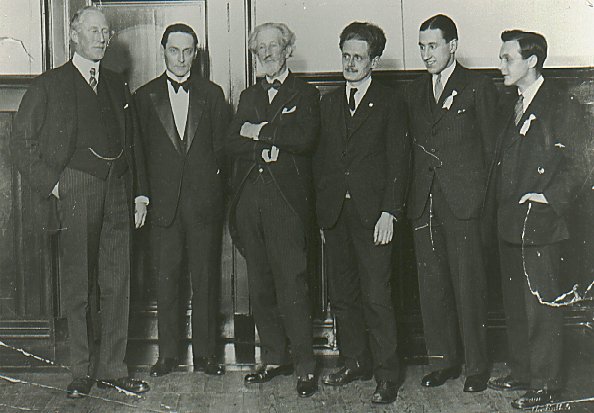 Pictured protesting against the 'Westminster Power Grab' in Glasgow rather than at Westminster, they appear scared of speaking truth to power where it is located – north and south of the Border. With a glowing endorsement from Nicola on their site – "I might not be First Minister if I hadn't joined GUSNA all those years ago" – they come across starstruck Sturgeonistas.
The tragedy is that this glowing testimonial from its most famous alumnus could all too easily be turned on its head: GUSNA might not be so depressingly moderate if this Glasgow law graduate had not become our First Minister!
Maybe the whole Yes movement would adopt a far more rousing tripartite motto – Independence, Equality and Ecology – if Scottish Nationalism was led by somebody who understood the true meaning of those noble words, a natural leader with the creative intellect and charisma to spearhead a passionate crusade in pursuit of those glittering prizes?
Alas, it isn't.
Now, I know what many of you will groan at me: listen up pal, Nicola Sturgeon isn't just some daft wee student politician. She got into big grown-up politics when she graduated from Glasgow University and sacrificed her legal career. She trudged round the tenements and tower blocks, campaigning tirelessly for independence, and now spearheads a phenomenally successful political force poised to finally achieve the break-up of Britain.
Really? Can anyone seriously claim that about an FM who isn't even seeking a Section 30 order for indyref2? The tragic reality is that Nicola Sturgeon is all too typical of one-time student radicals who swiftly shed their rebelliousness when they get their feet under a ministerial desk.
I'm not suggesting that this Ayrshire lass has entirely forgotten her upbringing in Burns country. I'm sure she would like to make Scotland a freer and fairer country. But not to the degree necessary to forge true and lasting social justice.
It was she, don't forget, who commissioned the Sustainable Growth Commission, chaired by a corporate communicator. No single trade unionist was invited to participate, so no surprise its recommendations were somewhat to the right of social democracy.
It was also the current SNP leader who recently reached out to Unionist MSPs in the debating chamber at Holyrood, inviting them to bring her their proposals for constitutional and procedural changes. Ominously, she assured them several times that they might be surprised by how receptive she would be. More common ground exists, she purred, than they might think.
It isn't only wild conspiracy theorists who suspect Sturgeon may be prepared to settle for something short of independence. If you watched BBC Scotland's recent trio of documentaries on the 2014 referendum, you'd have seen her candidly admit that she is a nervous pessimist by nature. She never dared to imagine the SNP could win power at Holyrood. I doubt she ever seriously dreams of Independence Day.
Reporting on the 2011 Scottish election for the New Statesman, I shadowed the then Deputy First Minister in her constituency south of the Clyde and reached this sad conclusion: "She has grown in stature – sketchwriters would no longer dare dismiss her as a 'nippy sweetie' – but it is hard to envisage her as a national emancipator."
I stand by that judgement because I believe it has been proven by subsequent events (and non-events). Let's face it, folks, Nicola Sturgeon is our Feart Minister.
When we've reached the point where even student nationalists at Glasgow University advocate a peely-wally political creed like social democracy rather than national emancipation – and idolise their party leader like some Holyrood celebrity – the independence cause is in a dismal state.