Remembering Gavin Kennedy (1940-2019)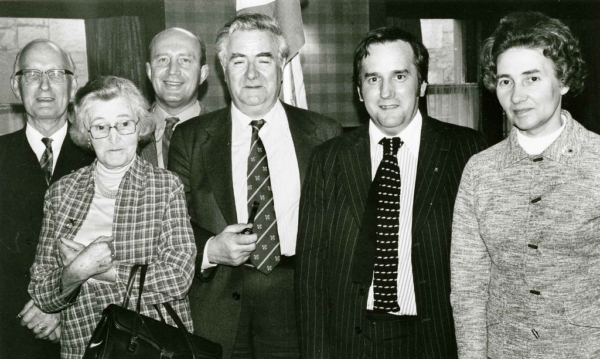 SAD to note the passing of Gavin Kennedy (1940-2019) – Scot Nat, iconoclast, respected and original economist; and revisionist biographer of Adam Smith. I first met Gavin back in the 1970s when he was one of a talented group of thinkers and activists busy recasting the SNP as a genuinely radical alternative to the moribund and Stalinist Scottish Labour machine. They included that force of nature Margo MacDonald, the brilliant intellectual Stephen Maxwell (true author of the SNP's embracing of social democracy), and the equally brilliant Isobel Lindsay (mother of Common Weal's Robin McAlpine).
The various obituaries of Gavin Kennedy have failed to capture his political essence or his importance in the evolution of the modern SNP. Curiously – or maybe not so curiously – none of the obits I've read have mentioned that the youthful Gavin started out in the late 1950s and early 1960s as a convinced revolutionary Marxist and member of the Socialist Labour League, a Trotskyist group doing entry work in the Labour Party. In fact, Gavin was one of the SLL's key organisers inside the Labour Party's youth wing.
The SLL later quit the Labour Party and grandly rebranded itself the Workers Revolutionary Party. Both versions were led – dominated, more like – by a loud-mouthed, misogynistic bully called Gerry Healey, who fancied himself as Britain's Lenin when he was actually a sad, real-life version of Private Eye's caricature student revolutionary, Dave Spart. Nevertheless, there was a brief moment at the start of the1960s when the SLL was a serious political force inside the Labour and trades union movement, attracting talented folk like Gavin Kennedy and the firey, Irish, working-class playwright Brendan Behan.
Gavin had the good sense to see through Gerry Healey's infantile megalomania and paranoia – which would quickly condemn the SLL to political irrelevance – and he left the party to go back to Scotland and take an economics degree at the new Strathclyde University. However, Gavin's importance to the Trotskyist movement can be gauged by the story that Gerry Healey – who outdid Stalin in his vituperation of party "renegades" – was wont to admit in later years that "Gavin Kennedy is the only one I'd take back".
Gavin proved to be a gifted academic economist, first as a lecturer and senior lecturer at Strathclyde, then as a professor at Heriot-Watt and Edinburgh. But he remained intensely politically committed, switching his practical attentions to the SNP at the time of its upsurge in electoral popularity after Winnie Ewing won the Hamilton by-election in 1967.
Gavin Kennedy's economics and his impact of SNP policy were formed by his early Marxism. You don't have to go back to Cunninghame Graham (first SNP chair and close friend of Marx's daughter Eleanor), John Maclean or Hugh MacDiarmid to find Marx's influence in the independence movement. The modern movement has been heavily influenced intellectually by the Marxist philosopher Tom Nairn and culturally by Hamish Henderson, who was the first person to bring Gramsci's thinking to Scotland and the UK. And by Gavin Kennedy.
His economics were always grounded in a materialist interest in the effect of institutions and the distribution of power on economic decision-making – an approach straight out of Das Kapital and, indeed, of pre-Marxian classical economists like Adam Smith. Gavin eschewed contemporary, neo-classical economics which deliberately hides class, institutional, race and gender power over the economy behind a crassly superficial view of the neutrality of "free" markets. Something our Growth Commission advocates might care to remember.
In 1976, Gavin edited a then very influential book entitled The Radical Approach, contributing a major chapter on the economy of a future, independent Scotland. The book was a left-wing, nationalist reply to Gordon Brown's (in)famous Red Paper on Scotland, though Gavin always denied this. Brown's group of essayists were grappling with the contradictions of how a devolved, Labourist Scottish assembly might dip its toe in radical waters yet still remain chained to Westminster. In fact, by the time Gavin's Radical Approach was published, several of Brown's contributors had split to form Jim Sillars' short-lived SLP while others had joined the SNP itself.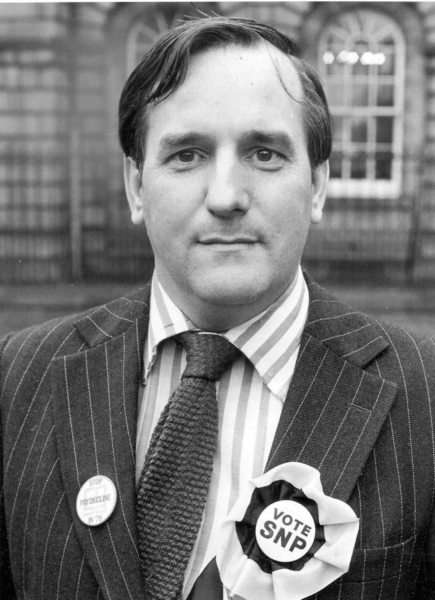 The politics and economics of an independent Scotland blueprinted in The Radical Approach is still revolutionary and inspiring today. Among the contributors were the late Stephen Maxwell writing on "Beyond Social Democracy", Isobel Lindsay on decentralisation, Owen Dudley Edwards on reconciling socialism and Scottish nationalism, the internationally distinguished biochemist David Purves on environmental policy (missing from Brown's Red Paper), Colin Bell on housing, and economist David Simpson on the arrival of North Sea oil.
Written in the aftermath of the "work in" at Upper Clyde Shipbuilders, Kennedy's vision of an independent Scottish economy (as set out in The Radical Approach) proposed a Yugoslav-style system of workers' self-management. Gavin argued: "In a radically managed economy, producer control is shared by all employees and is charged with serving the community". He went on: "Scotland will be able to make major inroads into wealth inequality by breaking the power of the landed estates…terminating the system of private ownership of public resources… Income differentials would have to be agreed with the workforce".
And in a phrase that is far removed from current SNP preoccupations, Gavin forecast that an independent Scotland run on these radical lines "would not be turned into a little Switzerland, full of speculators, merchant banks, and finance manipulators". Benny Higgins please note.
An independent Scotland under workers' control is a million light years away from the "don't rock any boats" approach of the Growth Commission. But by offering a vision of a Scotland that was democratic, communitarian, decentralised, and cooperative, Gavin Kennedy won a generation of folk like myself to his radical version of Scottish nationalism. That's a lesson the current SNP leadership and Growth Commissioners should take to heart.
When the SNP tide turned at the end of the 1970s, in part because the then party leadership were so right wing, Gavin redirected his energies to academia. He became internationally renowned for his work on negotiation strategy – an interest sparked by helping trades unionists negotiate productivity deals with employers. Later he wrote several fascinating books on Adam Smith – the real one, not the fantasy figure invented by the American right to justify neo-liberalism.
Gavin also had a major interest in defense economics. At one point, he wrote the SNP's post-independence defense strategy. It contained a commitment to buy (if I remember correctly) a flight of just three Phantom jet fighters. He was asked why only three? "Its all we need for the flypast on Independence Day," he replied, tongue in cheek.
I can see Gavin sitting down in the Great Soviet in the Sky and arguing economics with Adam Smith and Dr Marx. Doubtless, the conversation will be fascinating.
My condolences to Gavin's wife Pat, with whom I taught economics at Napier University for many years.
ENDS