The End of Operation Arse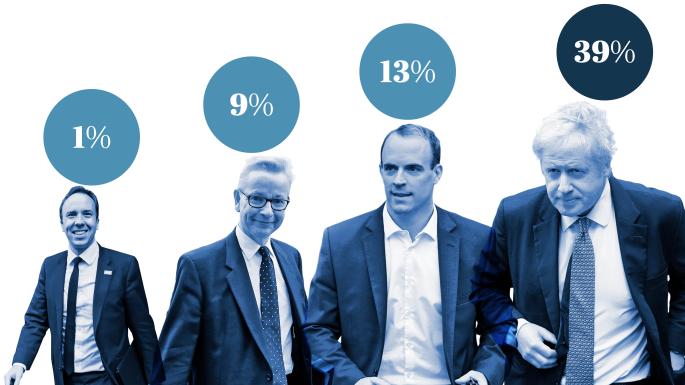 It's clear that Operation Arse has failed. In its failure it's exposed two clear truths: one that the influence of Ruth Davidson at a UK level is vastly over-inflated; second that the popularity of Boris Johnson in England is greatly under-estimated (as this YouGov poll for The Times shows.)
The argument that Boris Johnson, the clear favourite to be the next prime minister, according to a poll of members of the Conservative Party, would be a "recruiting sergeant" for independence is a clear one, but it has its problems.
We were told the same of David Cameron, as polished a member of the elite as you could possibly find, a man who glided in and out of power like it was an internship, and of Theresa May, who actually compared those who argue for Scottish independence with ISIS, a moment ignored by the mainstream press and that only Bella picked up on.
If May and Cameron failed – why and how could PM Boris Johnson succeed?
Partly because he is so toxic he scares even the Conservatives and several cabinet ministers are on record saying they wouldn't serve in his cabinet. Partly because he has a track record of explicit racism that is unparalleled even in a party that brought you Windrush and the Hostile Environment, and partly because he has a record of bizarrely anti-Scottish speeches and writings that can't be wished away. Partly also because the elevation of such a privileged walking ego into power would confirm the final descent of Britain as a credible polity.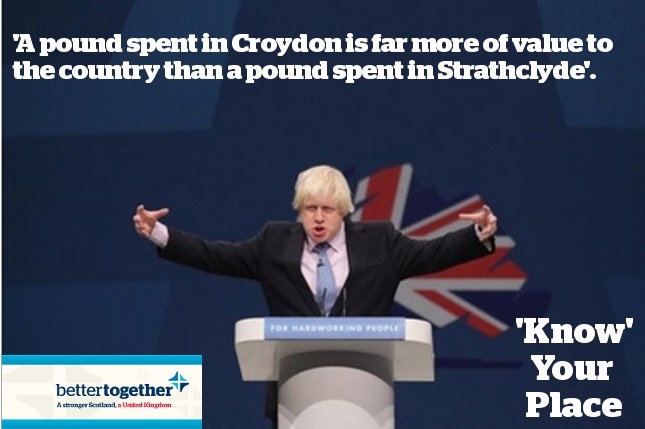 But one of the most delicious collisions would be between the recently returned Ruth Davidson and BoJo.
Davidson has been walking a tightrope for years between the toxic policies of her own party in power and her own brand of vacuous policy-free sound-bights and photo-shoots ably supported by a cadre of pliant media supporters. But this is now falling apart.
One of the key myths Davidson and her supporters have to sustain is that she has influence across the UK, and that this influence can stem the flow of power to the Conservative far-right, Brexiteers and socially conservative insurgents.
A Tory collapse and a Brexit Party advance, as widely predicted in the Euro elections greatly strengthens Boris Johnson's hand as "the only man who can stop Farage", and completely undermines Davidson's argument that she can do anything about any of this.
As Channel 4 News's Ciaran Jenkins explores: Theresa May did a £1bn deal with the DUP who had vetoed Same Sex marriage in NI but the PM promised Ruth Davidson the UK govt would try to advance LGBTi rights in NI.
How much has Northern Ireland Office spent honouring that promise?
£318.
Two years ago Ruth Davidson said she supported the Tory's DUP deal because the PM assured her it would further LGBTI rights.

Tonight, the Scottish Tory leader responds to a #C4News investigation revealing that spending on LGBTI rights by the Northern Ireland Office is only £318. pic.twitter.com/VwR5ejZ7ko

— Channel 4 News (@Channel4News) May 17, 2019

The bad blood between Johnson and Davidson was highlighted by Alan Cochrane and Simon Johnson in the Telegraph as they tried to pretend that Davidson has clout within the Tory Party, recently arguing: "Ruth Davidson has blocked Boris Johnson from appearing at the Scottish Tory conference, the Telegraph can disclose as she poured cold water on his chances of succeeding Theresa May."
Boris Johnson is often described as a ruthless opportunist.
The reality is that Davidson is just as much of one.
In the event of a Johnson elevation to the most powerful position of the land this summer, rest assured the Colonel will be straight to a photo-shoot and a jokey bit of spin about what a great guy he is. LGBT right in Northern Ireland will be thrown under the (Brexit) bus as quickly as any of Davidson's other 'beliefs'.