Measuring Economic Change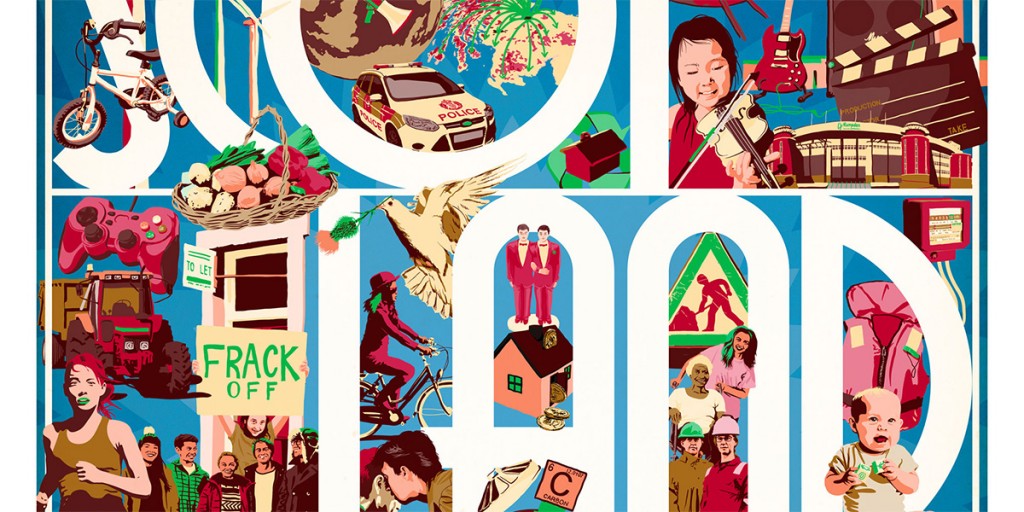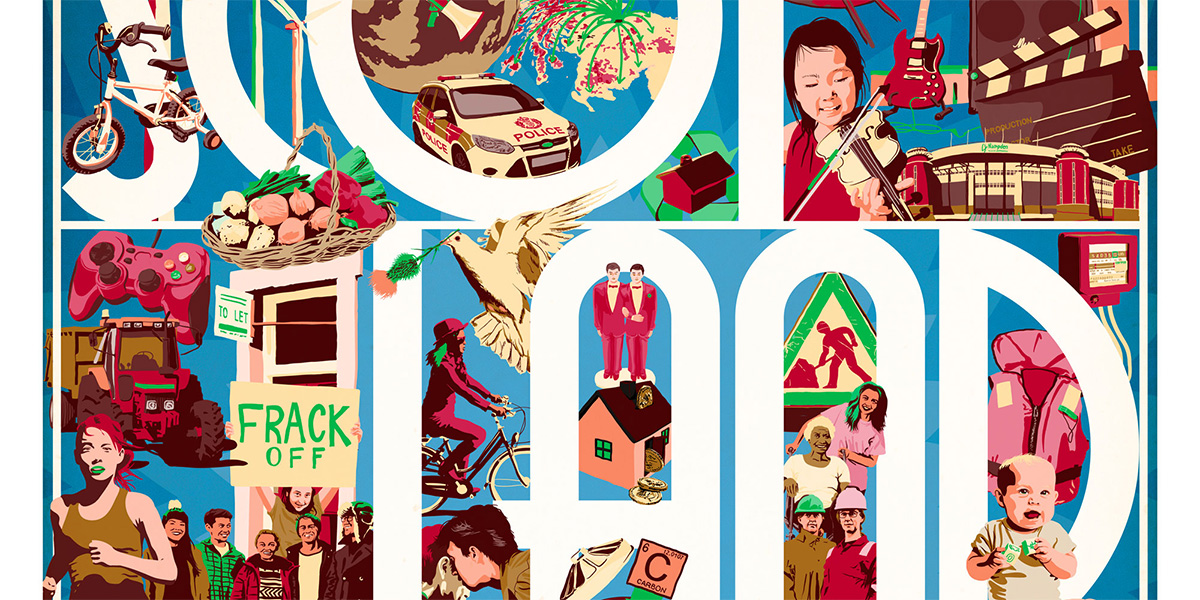 George Kerevan assesses the relatively better performance of the Scottish economy compared to the UK average and the levers of change required to make a difference.

SCOTLAND's LABOUR MARKET: WORKING OR WORKING TO DEATH?
THE latest labour market stats for Scotland, for January 2019 to March, reveal a reasonably robust picture. Official unemployment is down to 3.2 per cent, the lowest on record and better than the UK's 3.8 per cent. Some 75.4 of 16 to 64-year olds are in work in Scotland compared to 76.1 per cent for the UK – OK that's within margins of error but the Scottish lead is fairly consistent. The female employment rate North of the Border is 72 per cent, a tadge higher than the UK figure of 71.8 per cent. Scotland's youth unemployment (i.e. 16-24-year olds) is a low 6.6 per cent, especially compared to the 14.5 per cent average across the EU.
Let's nit-pick for a moment. The high employment levels in Scotland and the UK (compared to Europe) are the flip side of low wages, employer flexibility in hiring and firing, the decline in welfare provision, making men and (especially) women work longer for their pension, and the Tory government's obsession with forcing the physically and mentally infirm into any job going (even if this results in the circa £10bn annual UK NHS bill for mental health).
My point is that there is a big danger in the SNP government trumpeting Scotland's high job numbers as unashamedly positive. Surely good wages and the quality of employment are equally as important.
Consider: a recent report from the Scottish government's Chief Statistician shows that some 88,600 people aged 65 years or over were in employment in Scotland in 2018. That's twice as many as ten years ago when the banks crashed. As one of these "mature" workers, I enjoy earning a crust in journalism. But the doubling of pensionable age workers in Scotland probably has more to do with pensioner poverty than any sudden desire to clock in again.
IS SCOTLAND DIFFERENT?
That said, how do we explain the relatively better performance of the Scottish economy compared to the UK average? For instance, the Scottish economy grew by 0.3% in the final three months of 2018, according to the latest official figures. This compares to a figure of 0.2 per cent for the UK as a whole.
Some of this is down to higher per capita public spending, thanks to the Barnett Formula and to the willingness of the Scottish government to use its new capital borrowing powers. Some extra demand must also bleed through into the local, onshore economy from the recent, greater activity in the North Sea oil and gas sector. Plus Scotland's whisky and food exports remain strong, despite the Brexit uncertainties destabilising the rest of the UK economy. A recent report from the Scotch Whisky Association reveals the industry has grown by 10 per cent since 2016 and is now worth £5.5bn annually.
Nevertheless, the economic levers currently in the hands of the devolved Scottish administration remain insufficient to really shift gear – especially if we remain trapped inside a hard-Brexit UK. Ultimately, we need to be in a position to raise our domestic productivity and for that you need three things.
First, a more highly skilled workforce. Today, some 11.6 per cent (387,400) of Scots aged 16-64 have low or no qualifications (SCQF level 4 or below). Get that fixed!
Second, you need more capital investment in machinery and infrastructure. That's where the new Scottish National Investment Bank comes in.
Third, you need to pump cash into research and development. Scotland invests circa 1.67 per cent of GDP in R&D (2017 figure). Around half comes from the Scottish government and universities, and the other half from business (a quarter of which is chipped in by foreign EU companies).
However, to catch up with other small economies, never mind get ahead of the game, we need to up our R&D spending to more like 2.5 per cent of GDP per annum (it's nearer 4 per cent in Sweden). That's a two-thirds increase or around an extra £1.6bn a year. True, Scottish R&D spending is on the up. It jumped 8.3 per cent in real terms between 2016 and 2017, compared to a miserly 2.8 per cent increase for the UK. But in gross terms, we are barely making our population share of UK R&D spend, never mind looking likely to hit 2.5 per cent of GDP any time soon.
Of course, independence will give Scotland more of the policy tools to up its R&D game. But we need to start now. The issue is not more money per se but shifting priorities inside current GDP allocation. There are, of course, a plethora of agencies and funds in Scotland focused on driving R&D and innovation. But their collective impact still falls short of the necessary mark. Perhaps the fragmented nature of Scotland's innovation ecology is part of the problem.