Pond Dipping with ExxonMobil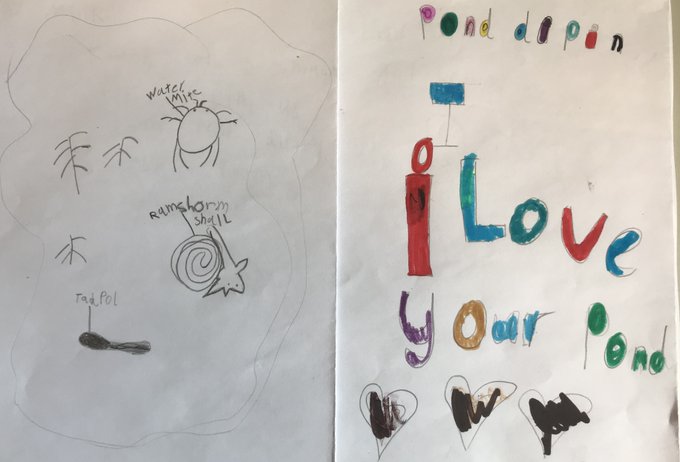 Why would an "Ecology Centre" send children to a plant that is the second biggest emitter of C02 in Scotland? Why would an "Ecology Centre" send children to the Fife Ethylene Plant, Mossmorran which is operated by ExxonMobil and is identified as a top-tier COMAH (Control of Major Accident Hazards) site by the Health & Safety Executive for processing 'dangerous and toxic substances' with the potential for a 'major accident'?
These questions face Kinghorn's Ecology Centre which sits beside Kinghorn Loch and has been working with ExxonMobil for years to support trips to the site to visit a pond at Mossmorran.
James Glen from the Mossmorran Action Group said:
"According to HSE, access to the site is strictly controlled. This rule does not appear to apply for local primary school children who are being ferried to the plant for "pond-dipping", which is in reality a shameless PR exercise by ExxonMobil. Fife Council documents warn of many potential emergency scenarios at Mossmorran including Vapour Cloud Explosions, Boiling Liquid Expanding Vapour Cloud Explosions, major fires with high levels of thermal radiation, asphyxiation, and the formation of large toxic clouds. It beggars belief that parents aren't fully informed of all the potential major accidents and risks facing their children when they attend these workshops at what is a highly toxic and potentially very dangerous site."
Bella contacted the centre and received this statement from David Stockwell the General Manager:
"The Ecology Centre has worked with local primary schools to run pond dipping sessions at the Mossmoran site.  The pond dipping sessions have allowed pupils who might not otherwise participate in outdoor learning to explore biodiversity. ExxonMobil have previously provided a donation towards the cost of running these sessions and provide assurances regarding the safety of the site. This arrangement has been documented in our annual reports that are published on our website every year."
"The Ecology Centre is a charity and is led by a voluntary committee that meets every 6 weeks. The committee has been reviewing the Centre's position regarding this work and have discussed our relationship with ExxonMobil, as we do with all our funders and donors as part of our annual review process. The committee has already agreed to terminate this relationship in principle and this decision will be formalised by due process at the next committee meeting, which is scheduled to take place on Thursday 6th June."
The idea that "The pond dipping sessions have allowed pupils who might not otherwise participate in outdoor learning to explore biodiversity" is code.
It's code for getting poor kids out and about.
It's not apparent why children from poorer schools and communities should be used as PR fodder for ExxonMobil, but that's the clear consequence of this scenario.
Linda Holt the Councillor for East Neuk & Landward has commented:
"I am very concerned that primary schools in the Central Fife area are working with ExxonMobil on what is an attempt to spin positive publicity for the company by taking school children to a potentially highly dangerous site. This is not the action of a socially responsible company. I have written to the Director of Education to ask for a review of this policy in the light of the extreme local concern about harmful impacts from Mossmorran. The last thing anyone wants to do is deprive children of a day out pond-dipping, but it must be possible to carry this out off-site, whether at the Ecology Centre or at one of the lochs in the area. It has been suggested to me that while headteachers may not be happy with the ExxonMobil visits to Mossmorran, they feel their pupils get so few opportunities for a trip out, especially when compared to schools in more affluent areas."
If the Ecology Centre does the right thing and abandons its policy this week, that will be a minor victory. I'm sure there are other ponds in Fife that can be visited that don't give PR opportunities to a company that earned $20.8 billion in 2018.
The collusion of local companies, organisations and officials is becoming more and more apparent. And the era in which "soft environmentalism" can operate outwith any analysis of who they are operating with or why is well past its sell by date.
But there are big issues and questions raised by this story.
Who benefits most from this arrangement?
How on earth could anyone associated with the board or management of the Ecology Centre think this was a good idea?
How on earth could headteachers of schools think this was good idea?
How on earth could Fife Council's Director of education sanction this?
Presumably only because we have been gaslighted to believe that these companies act in our interests, because we have lost critical faculties and we collude in their activities.
Communities across Fife should be more wary of being bought-off and if the incredible happens and the Ecology Centre doesn't abandon this practice there should be a mass boycott of the trips by parents exercising the common sense that Fife Council appears unable to.