Ho tornarem a fer. We will do it again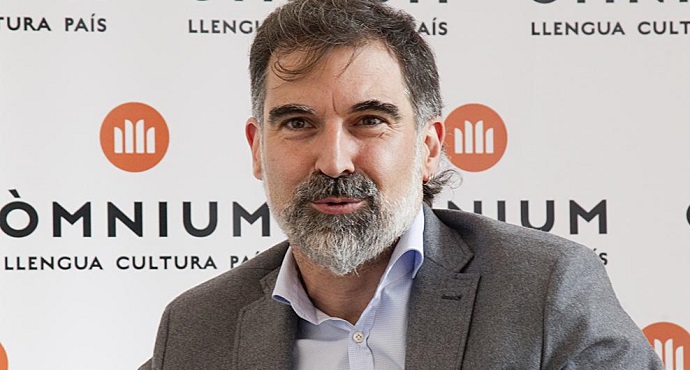 Jordi Cuixart statement to the Spanish Supreme Court 12th June 2019: Ho tornarem a fer!
"I am political prisoner. I am here because I exercised basic civil rights…
It is true, I did call for a peaceful popular mobilisation against unfair decisions of the powers of the state. And I will do it again. Actually, I have the moral duty to do it again.  A peaceful and permanent mobilisation and never give up. Yes, peaceful protests against unfair decisions of the state are what makes a society go forward and it seems that it is what this trial wants to do is to make people stop protesting. But we are not going to stop protesting as it is the engine that allows us to advance socially. And we are forced to do this in order to allow our sons and daughters to exercise these rights in the future. And yes, we did engage in social disobedience.  In the choice between accepting the decision of the Constitutional Court or exercising civil rights we decided to exercise civil rights. I am not an expert in constitutional law as I never went to the university, but I know that when the people engages in social disobedience, we are exercising a negotiation with society.  This shouldn't be punished legally, since it is clearly an act of responsibility and it is a useful tool for societies to advance, and I am sure that all the Spanish democrats will agree that when a group exercises civil disobedience, it is doing so in order to progress the rights of the whole society…
The problem is not civil disobedience, the problem we are facing now is civil obedience which for instance produces an ocean full of plastic or allows refugees to die in the sea or that criminalises the NGO's helping them when trying to reach our coasts. The problem is civil obedience when the banks are bailed out by the governments while there are 600,000 evictions, or that in Catalonia which is one of the richest regions we have one in four people facing social exclusion. Really, is social disobedience the problem or is the problem social obedience if the citizenship allows these situations and inequalities to happen.
Yes, the problem is social obedience that allows democrats to be accused by the extreme-right wing in collusion with a Spanish PSOE Government; the far-right, fascists who are accusing us, the democrats, because we are defending basic values that we all share.
We will not be overcome by frustration and we will not stop fighting for the right to self-determination.  If police violence couldn't stop defeat the thousands during the referendum on the 1st October, does anyone really believe that a court sentence will make Catalans stop fighting for the right to self-determination?  I am being tried for being the President of Òmnium Cultural. And we are all being tried for protesting, for expressing ourselves, for mobilising, for voting and I can tell you without any acrimony or arrogance and with all the serenity in the world that I am convinced that:
Ho tornarem a fer. We will do it again."
[translated by Ignasi Bernat]