Lord Smith: the Baron's Enterprise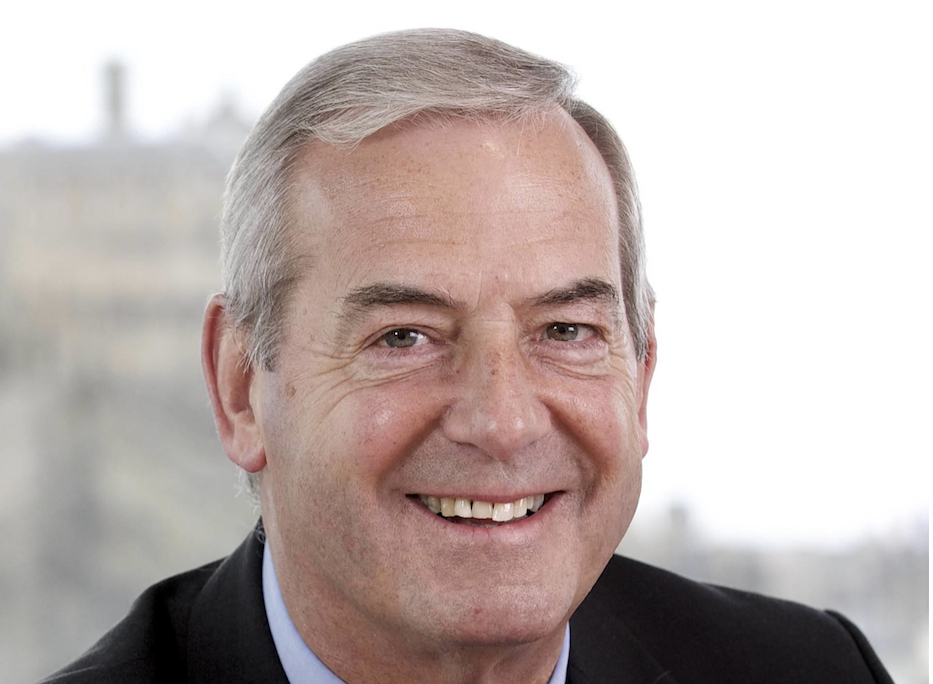 BARON Smith of Kelvin – a self-chosen and rather pretentious title – has been appointed by Finance Secretary Derek Mackay as chair of Scottish Enterprise, our key economic development agency. Lord Smith is truly a wunderkind. Whenever Scottish governments need someone to chair this or that quango, arts organisation or major public body, they turn to Robert Smith.
In fact, Smith is the king of quangos. He has been chair/president/regent/chancellor of Glasgow 2014 Commonwealth Games, National Museums of Scotland, Royal Highland and Agricultural Society, Royal College of Surgeons of Edinburgh, Paisley University, Strathclyde University, Broadcasting Council Scotland, and the Institute of Chartered Accountants of Scotland – not by any means an exhaustive list. Plus, he chaired the eponymous Smith Commission on devolved powers, following the 2014 independence referendum, as well as "advising" the Scottish government on youth education. Not bad for someone who dropped out of Glasgow University after failing his first-year English exams.
But it is Smith's business career that is truly stellar. In fact, one stands amazed that the Baron could find the time to squeeze in his public roles while masterminding both Scottish capitalism and major City financial institutions. He has been chair of Scottish and Southern Electricity, Forth Ports, the Weir Group and Stakis Plc, and served as a director of MFI Furniture, Bank of Scotland and Network Rail.
Smith has cut a swathe through the City of London as an investment and private equity specialist, working for 3i, RBS, Charterhouse Development Capital, Morgan Grenfell Private Equity, Morgan Grenfell Asset Management and Deutsche Asset Management. As a result, he has been put on the key public regulatory bodies – I use the word 'regulation' in an ironic sense – including the Financial Services Authority (scrapped for letting the 2008 financial crisis happen) and the Financial Reporting Council, which is supposed to keep the big accounting firms honest (pause for laughter).
MORGAN GRENFELL SCANDAL
Now you might think all this justifies appointing Lord Smith to direct Scottish Enterprise. But let's take a closer look at his CV. He joined Morgan Grenfell as a senior executive in 1989 and remained for 12 years with what was once the leading City merchant bank. However, under Lord Smith's watch, Morgan Grenfell was engulfed in scandal to the point its owner, Deutsche Bank, was forced to change its name. Deutsche acquired MG in 1990 just after Smith joined. He was successively CEO of the Morgan Grenfell Private Equity unit, then of Morgan Grenfell Asset Management and finally Vice Chair of Deutsche Asset Management, when the MG label became too toxic to keep.
What happened in this pivotal decade? These were the years of "greed is good" and the shift to granting investment bankers huge bonuses if they made quick profits by gambling with customers' money. Deutsche wanted results and let its London MG staff get on with it. A group of senior dealers in the Asset Management unit – considered the brightest in the City – started bending the rules by investing in liquid (and therefore very risky) unlisted companies rather than quoted ones. For years the bank was happy with the returns and the dealers earned six-figure salaries. But in 1996 the day came when the dealers eventually lost money and were found out. Result: MG had to pay what was then the largest ever fine for misconduct, plus recompense private investors to the tune of circa £400m. Board members had to resign – a very rare occurrence in the City.
The dealer centrally responsible was charged with fraud but let off on grounds of supposed insanity (he wore dresses to court). During the trial of another alleged conspirator, the judge said that Morgan Grenfell senior managers had complied "with the letter but not the spirit" of financial regulations; i.e. they had turned a blind eye to the massive irregularities because MG was coining money. The defence lawyers argued that that MG's most senior executives were bound to have known of the prohibited dealings.
There is no suggestion that Robert Smith was personally involved in any wrongdoing at Morgan Grenfell. But it is a reasonable question to ask why the senior staff at the bank failed to notice the biggest City scam of the Nineties when it was under their noses?
However, there is an addendum to this tale. As a result of the Morgan Grenfell scandal, and as a result of the failure of the Crown to succeed in prosecuting any of the perpetrators, the incoming Labour government in 1997 reformed the system of bank regulation. Chancellor Gordon Brown set up the Financial Services Authority (FSA) as the new City watchdog. Robert Smith was a member for the first three years. It seems very strange to put a senior member of the very bank that had been most culpable of regulatory failure on the new FSA. But that, of course, was down to Gordon Brown.
GREEN FINGERS
Or consider another episode in Lord Smith's long banking career. In 2012 he was appointed the first chair the new, publicly owned UK Green Investment Bank (GIB). At the time, Smith was also chair of the SSE energy conglomerate, which some considered a serious conflict of interest. The GIB was up with £3bn of public money to pump-prime the building of major green energy project in the UK. The HQ was located in Edinburgh, though (typically) the backroom financial stuff was really in the City of London.
The GIB proved an instant success. It started in business in the aftermath of the 2008 Crash so the fact it could think longer-term that City smash and grab outfits was a godsend to getting green infrastructure built. The GIB even went into profit. Result: Chancellor George Osborn decided to flog the GIB as part of his daft scheme to eliminate public borrowing as fast as possible. It was bought by the Australian Macquarie Bank in 2017, for £2.3bn. Macquarie is a strange hybrid of a hedge fund and an oil and gas trader. It is anything but green. It bought the GIB as a brand name to cover its tracks, and to put it in a position to bid for UK business.
What was Lord Smith doing when the GIB was being looted? Answer: not a lot. The GIB board and senior management should have resigned when Osborne said he would privatise the company. The move was about raising money for the Treasury, not about improving Britain's renewables infrastructure. I was in Parliament at the time and fought a rearguard action to block privatisation. We were not helped by either the board or the senior management – the latter could see pound signs if they cooperated in the rape of the company.
Of course, Lord Smith makes a fetish of being a "non-political businessman". Which is precisely why he should not be appointed to run public bodies.