A Prosperous Future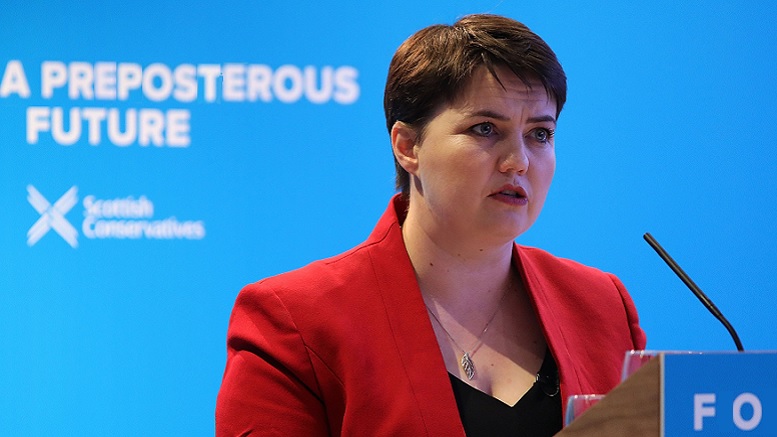 Sean Lafferty on the difficult challenges of a work life balance.
Have you ever heard the story about the politician who struggled to find employment after their parliamentary duties had ended?
No? Me neither.
David Cameron is reportedly earning £120,000 per hour to provide audiences with "lessons in leadership" in global affairs. Similarly, Gordon Brown was paid around £75,000 for one speech that claims to give a "comprehensive view of complex issues".
It's no secret that Tony Blair has been raking it in from public appearances since his departure from No 10 in 2007. In addition to speaking to Holyrood journalists in Edinburgh about how he now finds it a "struggle" to vote Labour, he found time for a private meeting with former Scottish Tory leader Ruth Davidson.
That 45-minute conversation, while being played down by Davidson's office as being a regular part of her Edinburgh Central MSP duties, is being widely reported as a job interview for the head of the No campaign in a future independence referendum.
Anointing Davidson as the new face of the next anti-independence campaign makes political sense, particularly given she'll no longer be busy with a pitch to become first minister in 2021.
The public is also unlikely to take issue with a sitting politician being sounded out for a similarly-aligned political campaign, but I'm not so sure that they will look kindly on a parliamentarian taking up paid employment in an additional part-time post that has little to do with her constituency or her party.
Davidson's decision has already been denounced by public relations body PRCA, Francis Ingham, the PRCA director-general has said:
"It is simply wrong for lobbying agencies to employ legislators. The possible conflict of interest in doing so is clear, and damages the reputation of both our industry, and of the political process."
There are already calls for her to stand down as a member of the Scottish Parliament.
Ruth will earn good money working for around a month a year for London PR firm Tulchan Communications, but is it really possible to do this side hustle without detracting from the service provided to constituents?
I doubt that and I'm convinced the people of Edinburgh Central were just an afterthought. Sadly this is becoming a trend by brazen politicians who cannot do the decent thing and wait until their term is up to find future or additional employment.
Catherine Stihler walked away from her role as a Scottish Labour MEP to become an organisation's chief executive at a time when Scotland and the UK need its EU politicians the most. Similarly, Kezia Dugdale threw in the towel as MSP for Lothian, but not before taking sabbatical leave to appear on I'm a Celebrity…Get Me Out of Here!
Ruth Davidson used her last conference speech to claim she will "never give up on fighting", but this new financial adventure by the former Scottish Tory leader will only reinforce that well trotted out phrase that "all politicians are the same".
If Davidson is forced to quit, I'm sure she'll have plenty more well-paid job opportunities coming her way.