Schumpeterian 'creative destruction' and the Next Financial Crisis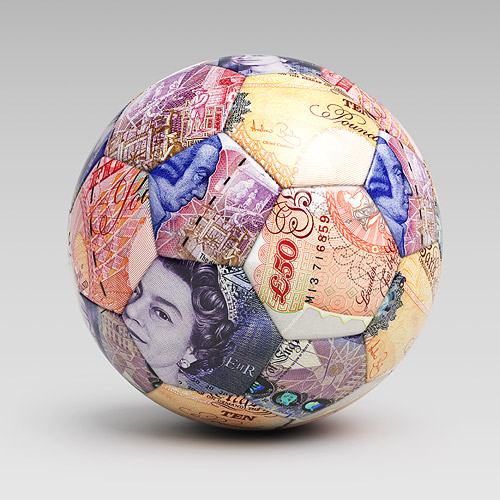 IMF REPORT SAYS NEXT FINANCIAL CRISIS IS JUST AROUND THE CORNER
LAST week the International Monetary Fund published its annual report on global financial stability. Actually, it was more a report on global financial instability. To summarise the IMF findings: the world's banking, monetary and financial system is even more unstable than it was on the eve of the great 2008 credit crunch.
First a word of caution: finance capitalists are no more prone to committing economic suicide than the rest of us. Capitalism has survived for near on half a millennium because it is supremely adaptable. The system won't just collapse pf its own volition. But we are entering a period when the wobbles are getting more intense, suggests the IMF. Let's see why.
The roots of the present instability lie back in 2008. Normally, there should have been a financial correction: inefficient manufacturers should have gone bankrupt, bad debts expunged and profit levels raised for the lucky survivors. We should have reset the investment clock and started a new cycle of accumulation. Meantime, of course, the unemployed would have paid the cost of this Schumpeterian 'creative destruction'. Except this never happened.
Instead, our ever-inventive finance capitalists (and their tame politicians) hit on a great wheeze. They printed money by the trillion – via central bank 'quantitative easing' – to buy bonds and shares, thus forcing asset prices up. Instead of the expected slump, we've had an asset price bubble for the last decade. Zombie companies that should have gone bankrupt stayed in business, ludicrous new hi-tech corporates were launched despite not having a scooby's chance of ever making a profit, while bond and share prices hit record valuations despite yielding negative returns.
But now the IMF thinks the party is nearly over. We've run out of booze, the CD player has stopped working, and the next-door neighbours are complaining about the noise. Put another way, the global economy is surviving on artificially low interest rates and a sea of debt. The second interest rates go up and the free money is turned off, we are all up the proverbial spout. And that day of reckoning is almost here.
According to the IMF report, even a moderate economic or political shock could cause total company "debt-at-risk" – that's where debtors don't earn enough to cover interest payments – to spiral up to $19 trillion. This represents a staggering 40 per cent of all global corporate liabilities. In other words, we are sitting on a nuclear bomb of potential corporate bankruptcies. With that will come massive unemployment, especially in Asia.
Says the IMF: "In France and Spain, debt-at-risk is approaching the levels seen during previous crises, while in China, the United Kingdom, and the United States, it exceeds these levels." Whoops.
Now here's the thing. Corporate debt has been accelerating in recent years. We are already two years into a standard over-production crisis, with industrial profits dropping alarmingly. But firms are using access to cheap credit (thanks to quantitative easing and zero interest rates) to replace lost profits with debt. This debt is being used to fund corporate pay-outs to investors and pursue mergers and acquisitions, as a way of monopolising markers and pushing up prices. Debt is also being used by private equity groups to buy firms and loot them – witness Thomas Cook.
HOW TO BUY A COMPANY WHEN YOU'VE NO MONEY
In America, debt-funded company take-overs are running at record levels. The game works like this. A private equity fund takes over Company X, funded by issuing bonds to suckers (i.e. your pension fund). Then a friendly accounting firm – they are all corrupt – certifies the private equity firm's bogus prognostication regarding how the new owners will improve 'efficiency'. This fraud goes by the name of 'mark-ups on intangibles'.
In plain English, the private equity fund has created bogus collateral to underwrite the bond issue used to buy Company X, by claiming that future profits will skyrocket. The bonds are sold on behalf of the private equity fund by a 'reputable' investment bank. The investment bank, of course, turns a blind eye to this nonsense because it is earning an insane fee for the privilege of off-loading the debt on some unsuspecting pension fund. The equity fund then loots Company X of its real assets and either sells it on to another equity fund or closes Company X down, usually leaving the taxpayer too foot the redundancy payments.
This year highly leveraged deals – buying a company by issuing debt – made up 60 per cent of U.S. corporate buyouts, surpassing the previous pre-2008 peak. Meanwhile, here in Europe, matters are actually worse. Almost all such leveraged loans in Europe are being issued without covenant protection. That's the corporate equivalent of a self-certified mortgage.
So why are pension and savings funds buying these dud bonds? Because there is nothing else to purchase. They need income-bearing assets to keep savers happy. But the zombie economy that has existed since 2008 can't deliver enough profit, as interest rates are being held artificially low through quantitative easing. This, says the IMF, "is driving investors into riskier and less liquid assets."
WHAT IS TO BE DONE?
What is to be done? Personally, I think we might consider abolishing capitalism and replacing it with something more rational. The IMF is less radical. It wants more regulation and governments (at least those with some ability to borrow more, such as Germany) to replace quantitative easing with more fiscal expansion. In theory, that will allow a rise of interest rates to 'normal' levels without nuking the global economy.
However, the vested interests of cowboy finance have Donald Trump in the White House and Boris Johnson in Number 10. Trump is already putting the screws on the Federal reserve to force interest rates even lower through excess monetary expansion. Nobody in global finance cares a damn about what the IMF thinks. The latest IMF stability report is just bog paper.