Brexit, Poverty and the Wonky Metric of Growth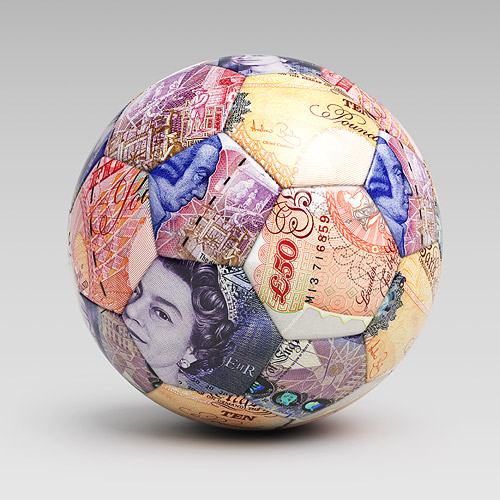 George Kerevan on the massive cost to Scotland of Brexit already, and the rise in poverty (almost one in five people in Scotland live in poverty, and for children the situation is worse, with one in four in poverty).

FRASER OF ALLANDER REPORT: BREXIT UNCERTAINTY HAS TAKEN HALF A BILLION OUT OF SCOTTISH INVESTMENT
FRASER of Allander Institute (FAI), Scotland's leading academic think tank on matters economic, has just published its latest quarterly report. As FAI report stresses at great length, the Brexit mess makes any kind of economic forecasting impossible. However, dig into the data (such as it is) and there is some good news.
The Institute's own measure of economic activity – the FAI Business Activity Index – remains positive. In other words, there are more firms reporting growth and improved order books than reporting contraction. Certainly, activity is down compared to last year, the one exception being financial services where firms reported strong growth over Q2 and Q3. (Whether you believe most financial services add real value to the economy is another question, of course.)
One specific area that looks good is exporting. Since 2016, international exports have grown by 9 per cent in real terms, compared to 4 per cent growth in domestic GDP. This is partly down to the lower pound (though the value of sterling has gyrated, like everything else in our topsy-turvy Brexit economy). However, we can also thank a strong export drive by the Scottish Government. In May, ScotGov launched a new strategy focused on helping local businesses grow their international footprint. It seems to be working.
However, overall, Brexit has made the economy anaemic. Total GDP growth in Scotland for the year to Q2 (end June) was a modest 0.7 per cent. This compares badly with the UK figure of 1.2 per cent. On a per capita basis, growth in Scotland for the year was a tiny 0.1 per cent compared to 0.6 per cent for the UK (though the latter is bad in its own right).
Should we worry? After all, GDP is a seriously wonky metric. It measures marketable activity, the equivalent of an economic pulse. The pulse is definitely slower and spluttering. But this tells us nothing directly about who in the economy is suffering. I'm also convinced that with so much economic activity now debt financed, the level of GDP growth no longer reveals any reliable data regarding how real production is behaving.
However, it is clear from the FAI data that there is a general slowdown across all the main economic sectors, which suggests something fundamental is dogging the Scottish economy. The explanation is not hard to find – lagging investment and productivity.
UK and Scottish investment (infrastructure and business related) has always been low compared to America and Europe, thanks to the obsession of the City of London with maximising short-term profits. Now it seems we have an added factor. According to the FAI data, business investment in Scotland grew relatively steadily (if unspectacularly) from 2010 onwards till 2016. Since then it has increased only marginally. There's a similar depressing trend in commercial property investment.
This new deceleration in investment is clearly down to Brexit again. But FAI has been able to hazard an estimation of the numbers for the first time. According to FAI, if the Scottish economy had continued growing at its pre-2016 trend rate, business investment might have been as much as 13.7 larger by now. That's the equivalent of £550m of lost investment already thanks to Brexit uncertainty. Given that FAI is a very conservative body, claiming (in the small print, of course) that Brexit has whacked half a billion off the Scottish economy – even before we are out of the EU – is quite big news.
But there's more…
ROWNTREE REPORT ON SCOTTISH POVERTY
Low investment means low productivity. Since the 2008 Bank Crash, Scottish productivity – in terms of output per hour worked – has increased by 10.3 per cent gross. That's an average of just over 0.9 per cent per annum. It's that extra 'oomph' in the economic engine that creates extra wealth. (Or if you want to be more technical, this is the extra 'exploitation' squeezed out of the given system.)
Here is the killer: that annual 0.9 per cent productivity increase is well down on the 1.5 per cent averaged between 1998 and 2007. This low productivity growth leads directly to rising poverty levels – especially given the relatively weak bargaining power of labour, these days in Scotland.
The recent Joseph Rowntree report "Poverty in Scotland: 2019" (published at the start of October) noted that – while overall the situation is still better than it was pre-devolution – since 2009–12 poverty rates have started to rise again, especially for children. This is down to parental in-work poverty – which brings us back to the productivity question.
Another caveat. Poverty measured before housing costs is roughly the same in Scotland and the rest of Britain. But once you take into account lower housing costs north of the Border, poverty levels are lower here when compared to the rest of the UK. The difference is even greater for children. Effectively, lower housing costs in Scotland act as a protective factor against poverty in Scotland. Let's not get too carried away – poverty is poverty.
But ScotGov and local authorities can take some credit for easing the housing market compared to much of England, especially in the very south.
DELOITTFUL ENDING
By the way, I note that the Fraser of Allander Institute report is now being financially sponsored by Deloitte, one of the 'big four' crooked accounting firms. Example: in July, the Financial Reporting Council fined Deloitte £4.5m for its 'failure' to properly audit the accounts of a Serco Group's subsidiary, Serco Geografix. The Deloitte partner directly involved, a Ms Helen George, was also fined personally, to the tune of £97,500. Just saying.