Pacts, Deals and Non Deals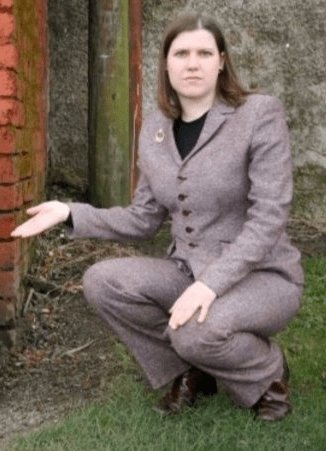 We're just a few days into this tinselly General Election and how are we all doing? Are you feeling more Ho Ho Ho or the Grinch Stole Christmas? The media is playing catch-up with the new reality and seems to think its acceptable to have TV debates that exclude the third biggest party at Westminster.
That's craziness – even for the self-styled "Family of Nations'.
To be fair – whilst its an insult to democracy – it's a boost to poor Jo Swinson who hasn't had the best of weeks suffering not one but two car crash interviews.
The Tories also haven't had the best of weeks, what with Ross Thompson's unfortunate retreat from a valiant effort to defend his Aberdeen South Constituency, and Francesca O'Brien's "off the cuff" comments marking a bad start on the campaign trail.
O'Brien (a former commissioned officer with the RAF Air Cadets) had previously said that people on Channel 4's dire Benefits Street show "needed putting down".
There's nothing like a bit of casual eugenics to throw a spoke in the campaign trail.
But everyone is vying for deals. It's bewildering.
To round-up: the Brexit Party want a deal with the Tories, but the Tories don't want this public (but probably will do this in private); the Liberals (sic) want Scottish Labour to stand aside (Narrator: this is not going to happen) "Willie Rennie said the party north of the Border had been left "humiliated" by UK Labour leader Jeremy Corbyn and his recent comments regarding a second referendum on Scottish independence"; some SNP activists seem to think that the Scottish Green Party should just dissolve itself; former UKIP impresario David Coburn has asked people  NOT to vote for his nutsy Brexit Party, in East Belfast and North Down, Sinn Fein president Mary Lou McDonald has urged supporters to instead back the SDLP, and finally (probably not) the SNP and Labour will deny a "nudge and a wink" deal about a Section 30 Order but probably have one in the bag.
Got it?
But back to Ross Thompson.
Finlay McFarlane, the SNP's vice-convener of Out for Independence and founder of #ThisManToo has written in the Independent about his experiences and shines some light on the situation in the Independent:
"Anonymity is not a luxury for survivors but a right, and no alleged victim should feel the need to go public to ensure their allegations are taken seriously. With the alleged incident first being reported months ago, questions must be asked why the Conservative Party's first priority wasn't to conduct a thorough and immediate investigation with a clear timescale for its conclusion. If Sweeney had not gone public, Thomson's constituents in Aberdeen may not have known about the allegation or the investigation before election day. I don't think that's right.
As a rape survivor, the immediate politicisation of Sweeney's allegations by Thomson is also distressing. Using words like "smears" to describe these allegations sends out the wrong message, particularly given that sexual misconduct is a problem with no political affiliation, with alleged victims and perpetrators across the political spectrum.
It breaks my heart to have seen the Conservatives take a wrecking ball to the fragile house of cards being built by the men raising their voices in politics and beyond. This has every chance of casting those who might have been tentatively stepping into the light back into the darkness. Survivors deserve better."
This is important and not to be trivialised by either making it a party political matter, or somehow falling into the trap that male rape doesn't somehow warrant the same seriousness as female rape does.
As Rhiannon Spear puts it this is a failure of Westminster: "It is absolutely appalling that Paul Sweeney has had to identify himself as the complainer out of fear there would be no action taken against Ross Thompson. Westminster is completely incapable of dealing with allegations of any abuse of power, never mind sexual assault."
Joking apart, most of the deals feel superficial and opportunist. Perhaps by definition that's what they are?