Economical Christmas Reading
IT'S almost Christmas – bar the odd General Election or popular uprising against austerity. At this time of the year the magazine supplements are full of the great and the good opining on their favourite book suggestions for the festive season. This fills pages but also has the perfectly decent result of providing ideas for presents. In this vein – and because, unaccountably, I'm rarely asked to provide such a book list – here are my books of 2019.
Spoiler #1: as this is an economics commentary, you are stuck with books that bear at least a passing reference to the Dismal Science. Spoiler #2: some were published before 2019 – but why let that stop you reading something superlative. You could even recycle an old book and help save the planet.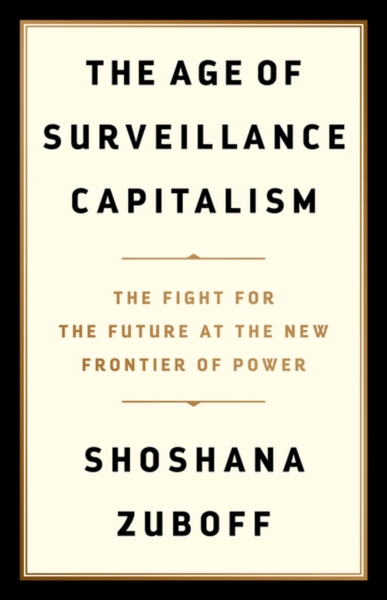 MODERN CAPITALISM
The Great Reversal: How America Gave Up on Free Markets
By Thomas Philippon – Belknap Press
This brilliant insight by a French academic marooned in America provides the vital missing piece to explain Trumpism and the new trade wars. Philippon's argument (backed by oodles of stats) shows that in the last 20 years the domestic US economy has been captured by internal distribution and transport monopolies which have hiked domestic prices to levels way above anything seen in the EU. These new monopoly layers are the real force behind Trump. They are desperate to maintain their monopoly profits, yet high internal US prices have depressed wages and reduced investment, leaving America wide open to Chinese competition. Hence Trump's trade barriers and tax cuts. Philippon suggests more anti-trust laws as a solution. A revolution would be a better idea.
The Age of Surveillance Capitalism: The Fight for a Human Future at the New Frontier of Power
By Shoshona Zabuff – Profile Books
A bit too long but a riveting tale of how Big Tech (US and Chinese) has turned ordinary mortals into consumer appendages of social media by monitoring and logging our every web move, purchase or comment, to use to sell us something more. Big Brother is here, and his name is actually Big Data. Those of us in the Western world – unlike the globe's 3 billion shanty dwellers – won't die of poverty. Instead well expire of over consumption, wired into our computers or mobiles. Those lucky enough to have a job will have chips inserted so management can plug them into the company AI. Read and be afraid.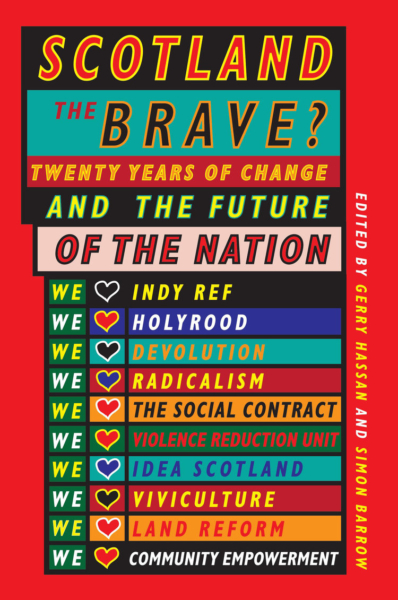 SCOTLAND
Scotland the Brave? Twenty Years of Change and the Future of the Nation
Edited by Gerry Hassan and Simon Barrow – Luath Press
Gerry Hassan produces political anthologies like sausages but his latest (aided by the estimable Simon Barrow) is a corker. It peruses the changing shape of Scotland in the two decades since devolution and finds we are wanting in many directions, not just matters economic. There are good contributions from Miriam Brett (who should be at Holyrood) and Craig Dalzell who is tip top at researching economic matters for Common Weal precisely because he is a physicist by training. Confession: I've contributed a wee chapter myself on how Edinburgh has been turned into a neoliberal paradise for bankers and tourists.
CHINA
Red Flag: Why Xi's China is in Jeopardy
By George Magnus – Yale University Press
The 21st Century will be decided by the US-Chinese clash of imperialisms. Magus is the former head of economics at UBS, the Swiss investment banking house but has fled to academia in Oxford. He knows his China. This is the best contemporary, Western analysis of Xi and the crisis in the Chinese economy. China won't overtake the US – its economy has already hit the sort of plateau Japan did in the early 1990s. Hence Xi's return to one-man leadership, nationalism and sabre-rattling as a diversion. Just like Trump. Build your shelter now.
GLOBAL WARMING
Facing the Apocalypse: Arguments for Ecosocialism
By Alan Thornett – Resistance Books
Thornett was (famously) a militant Trotskyst shop steward at the Cowley car plant, back in the Seventies when cars were made by people rather than robots. Alan remains not only an activist but someone whose politics have gone on developing in a radical direction. This book is a good introduction to the new 'ecosocialism'. Read it in preparation for the 2020 UN climate conference in Glasgow.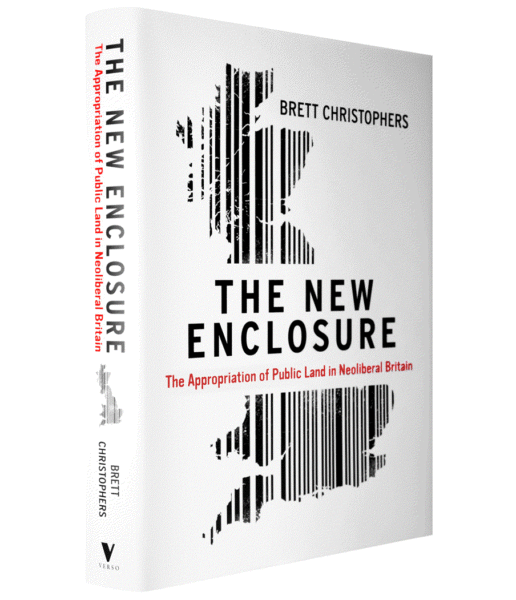 ECONOMIC HISTORY
The Anarchy: The Relentless Rise of the East India Company
By William Dalrymple – Bloomsbury
Another elegant 'history with an Indian theme' from the ever-prolific Dalrymple. This time it's about how the world's first multinational company stole and ravaged the Indian sub-continent for profit. Its activities were so egregious and embarrassing that the none-too-fussy British state had to nationalise the company – though thoughtfully the Brits kept India. The tale of the East India Company has been told before but Dalrymple is always worth a read (especially his take on how the 19th century British state invested racism as a tool for governing the colonies).
The New Enclosure: The Appropriation of Public Land in Neoliberal Britain
By Brett Christophers – Verso
Lots has been written about Thatcher's privatization of state assets. But somehow the biggest privatisation of them all has escaped scrutiny till now – the privatisation of land. Since Thatcher took power in 1979, public land covering circa 10 per cent of the entire British land mass (including the most valuable bits) has been sold into to private hands. Forest land, defence land, NHS land and local authority recreation and housing assets have been flogged off, creating a new landed elite. Christophers digs the dirt. Did you know Richard Dyson was now the biggest landowner in Britain?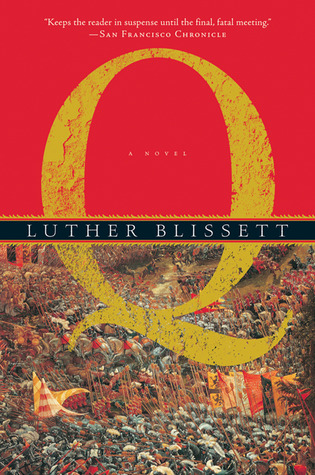 FICTION
(NB: As a lecturer at Napier University, I once wrote an introductory economics course using only novels as reading. Well, contemporary economic theory is fiction so you might as well start there.)
Q
By Luther Blisset – Arrow Books
This is an oldie (published in 2004) but I've only just discovered it so there. The book is totally bonkers and should be a disaster instead of a fast, pacey, graphic, humorous, edgy jaunt through the German peasant revolutionary wars of the 16th century. The pseudonymous Q was actually written by a quartet of Italians who took the name as a prank (or something). Against all the odds, Q is a fascinating political novel about the first (and unsuccessful) rising of artisans and peasants against early capitalism. Alternatively, its full of swash, buckle and sex.
The Calculating Stars
By Mary Robinette Kowal – Solaris
Part of the new wave science fiction genre known as 'cyber punk', this is a feminist alternative history of the Space Race, after a devastating meteorite strikes racist, misogynist America in 1952, accelerating global warming. Without computers, it's the female mathematicians who let America conquest space, racism and sexism in one bound. The premise is fun but I'm not sure the writing is strong enough to carry the plot. There's also the implicit viewpoint that American 'can do' will eventually save the world. Here in 2019, the precise opposite has come to pass.