Support independent Scottish Journalism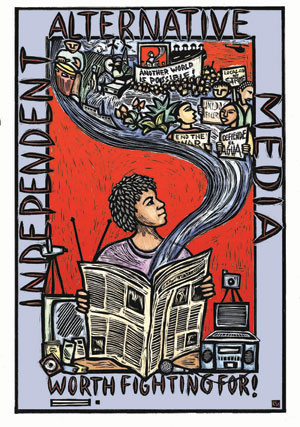 As the General Election shows us every single day, there is a real institutional crisis in the media: in public broadcasting; in the tabloid press; in the broadsheet press and across corporate journalism. Today's example with BBC's political editor Laura Kuenssberg claiming that a Labour activist had assaulted a Tory staff member was just the latest of many.
The crisis is not just about a unionist bias in Scotland, it is about racism, misogyny and a right-wing outlook on the world. It is about ownership and the shared culture and background of much of the media and the political class. This doesn't mean all journalists are bad, or that all media is bad, but it does mean we need to foster and cultivate our alternatives.
For more than 12 years, Bella Caledonia has been fighting for autonomy, independence and self-determination. Bella is supported only by its readers. We don't have corporate backers and we don't take advertising. We rely entirely on your support.
Make a small monthly donation and support Scottish independent journalism.
Support us here: