Vinyl for Food Banks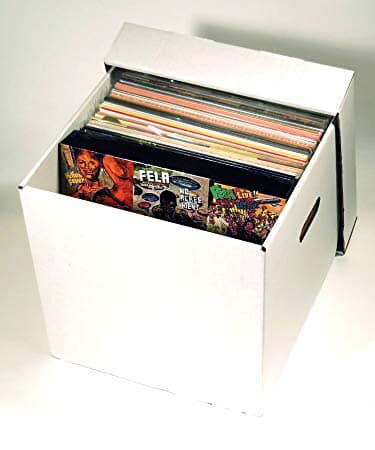 Bella speaks to Laura Tranger of Vinyl For Foodbanks as part of our Winter Solidarity series.
1. What's the main activities of the project? What do you do?
We collect people' s unwanted vinyl records. Next year we'll hold a record sale, with the proceeds going to food banks. We work in partnership with the Edinburgh Food Project and between us we've asked a number of venues to participate by acting as collection points. They get a Vinyl for Food banks box, to collect the vinyl in. So you can donate vinyl easily when you're out at a pub, cinema, restaurant, bookshop or cafe.
2. What are the origins for the project?
It just came from a number of common music lovers' discussions around the resurgence of vinyl and its preferable sound quality – and somehow got mixed up in ideas of social justice, solidarity and the sheer madness of needing food banks in a country as rich as Scotland. We don't want to normalise food banks in any way, but this year saw a huge rise in demand for emergency food parcels, so we need to support them as much as possible. Foodbanks need funds to pay for warehousing food, and to maintain and run the vans they use for distribution. They also need to train and employ staff to help people with issues like debt, benefits, rights and so on.
3. How can people support or get involved?
Donate your unwanted vinyl at collection points in Edinburgh. Funds raised from their sale will go direct to food banks, helping those most in need. Hand in your records at Edinburgh Filmhouse, McSorley's, Down the Hatch, The Waverley Bar and more to be announced soon.

Look through your record collection and decide what you'd like to donate. Take some records to your nearest collection point and put them in the box. Take a cheesy photo of you doing this, or just the records you've donated, and post it on social media. Both Vinyl For Foodbanks and Product Magazine are run entirely by volunteers. So we need as many people as possible to help spread this simple message – if you've got records you don't want, donate them to food banks. And we need more collection points, especially in Glasgow. If you think your local pub, shop, or cafe would like to help, please ask them to get in touch with us. Also, you could donate money to your local food bank.
4. Can you suggest another project that you think is doing good work deserving of support?
Bridging the Gap in the Gorbals is an excellent organisation and deserves more recognition. And the Grassmarket Community Project in Edinburgh has been really successful at mixing training, mentoring, education and social enterprise.