The Mirror of Elections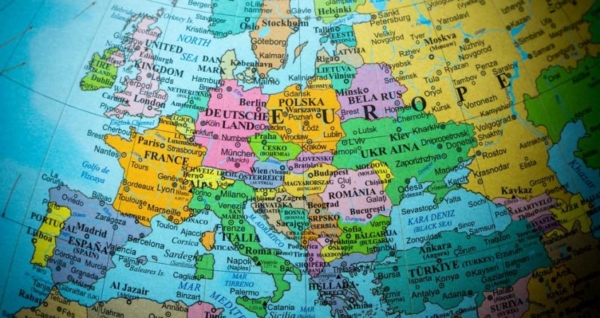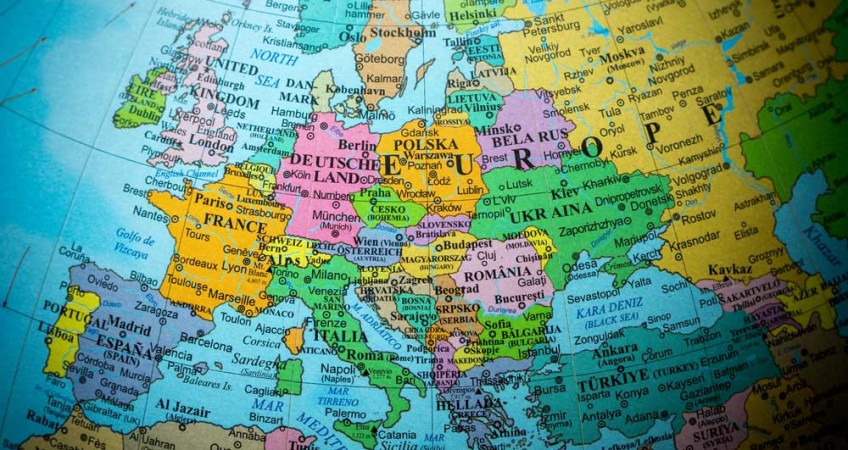 I often think Elections can act as a mirror reflection of who and what societies are at that moment in time. Reflections that we perhaps didn't even recognise in ourselves. The General Election on Thursday certainly did that and, for Scotland, it has shown us something really quite remarkable. It reminded us of what our modern Scotland now wants. We want to be European, we want so much better than austerity politics, and we want to make our own decisions.
Equally importantly, however, the election results down south have allowed us to see an England that is pretty much the exact opposite of the kind of society we want. England voted Brexit and they voted the party of austerity. These two election results, then, raise one of the most fundamental issues in the history of our Union: What Scotland wants is now completely incompatible with England, and the strength of our vote means we are clear, solid and confident in what we want.
I think Scotland made the decision to become independent last Thursday. I don't think we have realised that yet, but I think that's what we've just done. I am not saying that people went to the polls and actively ticked a box hoping that would make us independent. Some did, but that is not the case for most of us yet. But the momentum now gathering in Scotland means that something shifted last Thursday. A combination of intentional decisions and uncontrollable political circumstances have created a Scotland that has now changed to its very core.
Looking through a historian's lens, I can't help but see ideas and societies as they shift and evolve over time. It is the psychology of a nation I am fascinated about, as they grow and change, without us even realising those changes are happening. Sometimes societies trundle on, slowly moving and at other times they seem to explode with huge seismic change, shooting societies into all types of directions.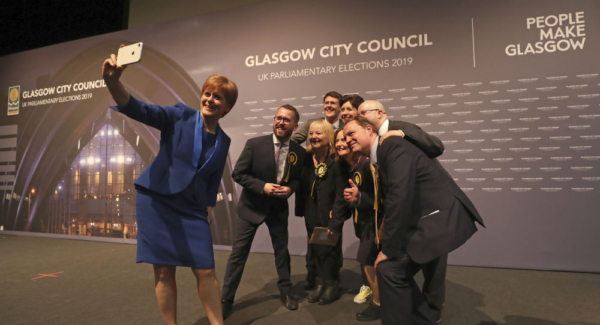 Over the past 5 years, Scotland and England have experienced such seismic change. And these changes have jolted our nations forward into very different positions to the point where – at its most fundamental level – we cannot occupy the same political or social space anymore. Our countries have, quite literally, shot off into different directions to the point where we hardly know each other.
Scotland decided that the Trump-dealed, post-Brexit future of England is simply not for us. I felt grief the first few days after the election and it's a grief for a lost UK I think. A destroyed NHS. A punishing welfare system, work till yir bones break. no rights. Deep, structural, explosive crisis. It's a country in turmoil and our friends down south will suffer from those ravaging punishing policies as a result. I grieve for the people who will be victims to these punishing cruel policies.
But the grief was also a recognition that there is now no going back for the Union. Scotland and England voted so differently that there seems to be no event or shift that can re-align our nations back within this Union. Scotland rejected what England wants. We rejected austerity. We rejected the decimation of our social services. We rejected the sell-off of our NHS. We voted to protect our people. Had events been slightly different – a Labour government say – then this election might have been less definitive for us. But the Brexiteering Tory government that England elected means there is no going back for either country now.
We simply want very different things. At a basic constitutional level, Thursday showed us – for the umpteenth time – we want to be European. As sure as England and Wales voted to Brexit, Scotland voted to remain. And we have been clear on this time and time again: the referendum, the European Elections and again at the General Election last Thursday. We want to be part of Europe. And large parts of England don't.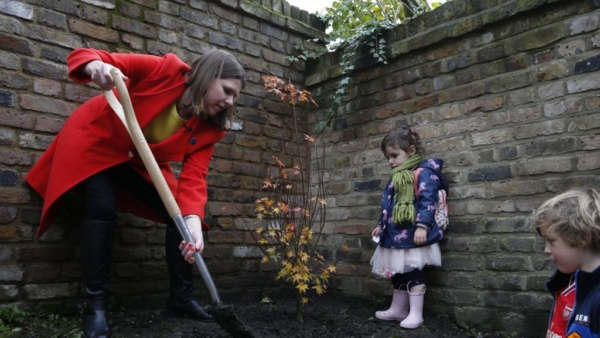 But here is the thing. Scotland voted for Europe knowing full well that we might have to do this without the UK. We knew this when we went to the polls. This was not a choice we wanted to make. Had England not gone down the extreme Brexiteering path, we might have made different choices also. But that election forced us to choose between the UK and Europe and we have just emphatically chosen Europe. For Scotland, it seems, being part of Europe is more now important than being part of the UK. And given how the UK election results panned out, the UK option has all but disappeared for us now.
And this takes us to the final most important point about Thursday. Because we voted for something much more fundamental than staying in Europe. We voted to make our own decisions. That is exactly what we did, and it should not be underestimated. The implications of this decision are huge. Scotland's biggest decision in modern political history was the emphatic demand that we make our own decisions. And asserting that within an increasingly totalitarian Union of Nations is a fundamentally nation-changing act.
We knew this was a make or break election; for all nations, and it consolidated deep- seated changes for us all. England finally broke its European bond. For Scotland, however, it broke some of the last bonds of our 300-year -old Union with England. Because this election saw Scotland considering our position within the world and, as a consequence, our position within the Union. And what we did on Thursday was to stand outside the UK system and make a simple decision: Scotland now makes its own decisions.
Scotland's psychology has shifted. That demand to take control and decide our own future shows a nation that's already making its own decisions: completely independent from the UK's. I think the vote on Thursday showed a nation that is now thinking and acting independently. And that is an absolutely pivotal – no essential – event for a country thinking about independence.
Now that doesn't mean everyone in Scotland wants independence, of course. I am talking more about the shift in our collective psychology as a nation. And we are not quite there yet. But if we think of the rapidly changing nature of the UK over the last 5 years, Scotland was forced to make a decision, and we instinctively recoiled against the UK and everything that it now represents. I don't think we know quite what that means for us as a nation just yet. But the marriage analogy suits us well: Scotland might not be sure about being single again, but it definitely doesn't want to be married anymore.
Political circumstances have created two vastly different nations on vastly different paths. I think, when all is said and done, England voted for Brexit knowing they may lose Scotland. Scotland voted for Europe knowing we may lose the UK. Scotland has just made a bracing decision, and political circumstances now mean that there is no going back. And Scotland's only way of moving forward is to reflect on what has just happened, decide what that now means for us and what we will now become.
For us Yes supporters, of course, it's good news mainly. It doesn't mean we inevitably win independence. It just means that it is ours to lose. Because there are many that sit on the cusp of knowing they don't want the Union but scared of the implications of that. For many others the ties to the Union are still strong. As a nation Scotland must coalesce around the decision that we have just made, debating, deciding and planning for what this all now means for us. And we must be sympathetic to those who struggle with the path we have just taken.