The Jobby, Brazil, and Nuveen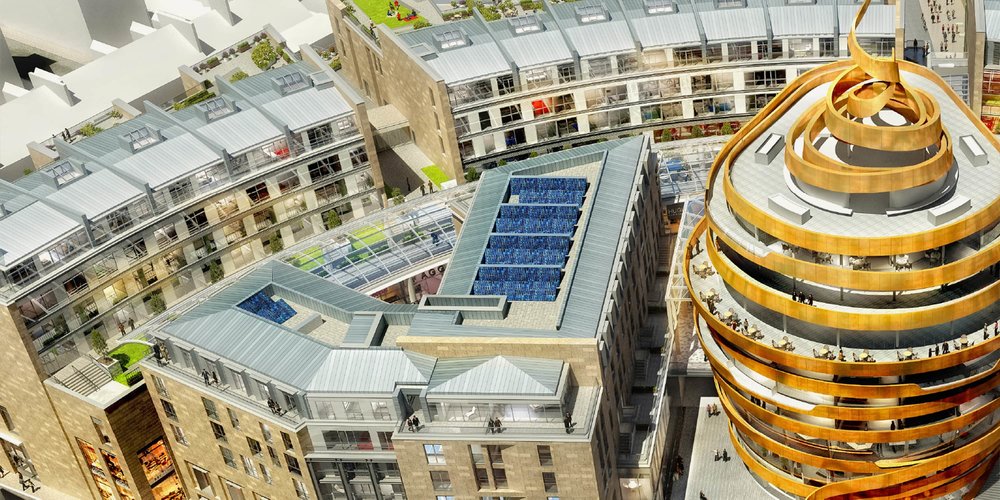 WHERE THERE'S SMOKE, THERE'S FIRE: HOW EDINBURGH GOT INTO BED WITH A US INVESTOR LINKED TO WHOLESALE DEFORRESTATION IN BRAZIL
WHAT connects the burning of the Amazon rain forest with Edinburgh?
The answer lies at the top of Leith Walk, where they are building a veritable Babylonian
ziggurat
. Actually, it's a new hotel – as if the capital needed another one. But the inappropriate and megalomaniac bronze-coloured design of this monstrosity is fitting given the developer is one the world's nastiest private equity funds.  In truth, the new St James Centre is a monument to a city transformed by runaway development – aided and abetted by the local council – into a poster for neoliberalism.
The company behind the £850m ziggurat (plus the inevitable retail space and luxury flats) is called
Nuveen Investments.
  You've probably not heard of Nuveen.  It is the working arm of TIAA, an American financial services conglomerate that just reached an out of court settlement with clients who sued because of alleged mis-selling – so what's new in the world?
Chicago-based Nuveen/TIAA is one of the world's top three asset managers, along with BlackRock and Vanguard.  These are companies that invest in property and shares on behalf of rich clients. Nuveen has nearly a trillion dollars under management, roughly the GDP of the Netherlands.  What does Nuveen do with this cash and why is it in Edinburgh?
Sadly for capitalists, the global economy is not what it used to be.  Profit rates are down thanks to excess competition, especially from China.  Plus central banks have spent the last decade printing money to keep interest rates rock bottom, which means that investing in government bonds yields next to nothing. So what do you invest your billions in?
Nuveen thinks the answer lies in land and commercial property, both of which yield rent. Rent is safe, sustainable and can be ratcheted up year-on-year. Besides, there are another three billion extra folk expected on the planet by 2050 and God isn't making any more land – a point Nuveen makes forcefully in its presentations to clients.
Hence Nuveen is putting its cash pile into high-end commercial property developments (such as St James Centre) and particularly… agricultural land. Nuveen is now the world's biggest private owner of farmland, which it rents out. For instance, it is the second biggest owner of vineyards in the United States by acreage.  And in Brazil, Nuveen is now the biggest foreign holder of land, which it snaffling-up hand over fist.  It owns 300,000 hectares in Brazil, equivalent to four per cent of Scotland.
SOMETHING'S BURNING IN BRAZIL
Since 1970, over
700,000 square kilometres of the Amazon rainforest have been logged or burned
– often illegally and often stolen from indigenous peoples.  The cleared space has been turned into farmland, especially for soybean cultivation and cattle ranching, both for the global export market. As well as murder and loss of biodiversity, the loss of forest adds to global warming by depleting the world's biggest natural carbon sink.
Nuveen has been attacked by local activists for purchasing farms whose ownership was subject to legal proceedings concerning the validity of land titles – farms which have seen high rates of deforestation. Alert to criticism and the threat of legal action, in 2018 Nuveen announced it would not burn rainforest habitat in Brazil or buy land that had already been burned.
However, in 2019 a coalition of environmental organisations – including Friends of the Earth, GRAIN, National Family Farm Coalition, and Rede Social de Justica e Direitos Humanos – accused Nuveen of duplicity.  Using satellite photographs, they claimed that Nuveen was culpable in the extension of illicit land burning to Brazil's tropical savanna lands in the Cerrado region, south of the Amazon basin.
Savanna is mixed grassland and woods, rather than dense rainforest. The Cerrado is the largest and most biodiverse tropical savanna on the planet, and a major sink CO2.  In recent years it has become the main frontier for the expansion of large-scale, industrial plantations in Brazil. Over the past decade, the Cerrado has seen 50% more deforestation than in the Amazon, with the loss of over 40,000 square miles of habitat.
Within the Cerrado, Nuveen has already purchased 25 farms covering 288,000 acres.  Satellite images show this Nuveen land overlaps with areas where there has been a heavy concentration of forest fires.  In the past year, according to this satellite data, the number of illicit fires in the has actually doubled.
Nuveen's alleged prohibition on deforestation is carefully framed as referring to the Amazon, not the Cerrado. It is also in this region where major land ownership disputes with local peasants are ongoing.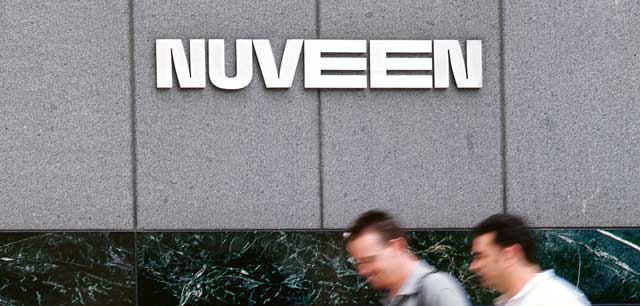 GETTING EDINBURGH'S FINGERS BURNED
*

Nuveen's business model is to drive up financial returns by raising rents everywhere. That counts for its tenant farmers in Brazil and for anyone renting property in the St James Centre. Yes, there will be (low paid) retail jobs and making beds in the luxury hotel at the new St James Centre. But the mega-profits sucked out of the development will head to the US, and thence to Nuveen's Asian investors.  Edinburgh is being sold for the proverbial mess of potage. Just like Brazil's poor peasants.
Here's the really sad thing.
Nuveen is the world's biggest owner and investor in commercial property. Yet the Scottish Government (through its Futures Trust) and Edinburgh City Council were persuaded to put £60m of public cash into the St James project, supposedly to "unlock" Nuveen's money by proving free surrounding public infrastructure.  Even with a conservative annual yield, Noveen and its Dutch partner will make £60m every year in rentals.