Blood is Thicker than Dreams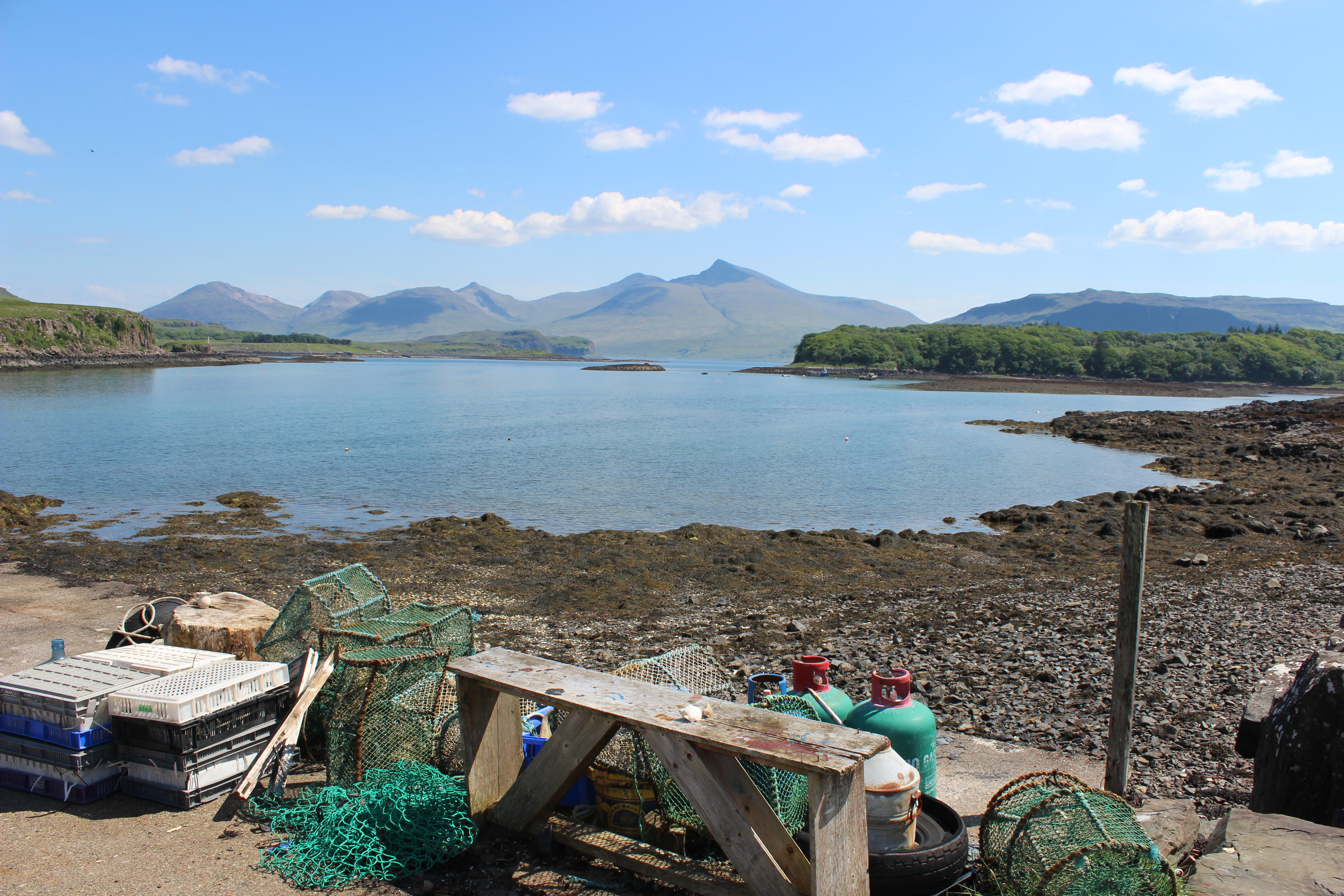 Hey, do you want to come winter camping with a fat old Unionist? We are talking next week, in the probably sleet peppered rain and fierce wind in the remote Hebrides. Best to bring your own tent whisky and porridge, oh and bike. You have to be a photographer and be prepared to endure me being self obsessed with my work and irritatingly grumpy. We can talk about the Salmond trial as a diversion if you like, though maybe not. Hmmm I can't seem to find anyone willing  to come with me … funny that.
It's that wretched electric bike I wrote about last week. The Rad Rhino that I was given so that I could write a review about it and couldn't decide whether to keep.  The camping trip's  not a great offer I know, unless, like me, you are interested in one of the most fascinating socio-economic challenges in Scotland at present. You see I am off to the island of  Ulva both to do the bike test around their ten miles of gritty track and camp, well I am not entirely crazy, somewhere near their bothy in case the current storm Brendan has a follow on wee brother whose out looking for him and we have to run to it to save our drookit skins.
So what am I on about? Well I've been fascinated by the island of Ulva since I was about six and my Dad took me there to have tea with his pal Lady Congelton who had bought the place after the war for £10,000. I remember in those pre politically correct days he told me she was descended from a red indian ( which she was ) and that if I didn't behave she might chase me round the table with a bow and arrow. She didn't and I grew to like her so much that I named a character in my Herald cartoon strip The City Crofter after her.
And now of course Ulva is in the news again having been bought for the community of six  with a whopping grant of £4.4 million from Lady C's great grand son Jamie, a nice lad who lived there full time and who like all his family grafted almost incessantly to make the place economically viable and its community content.
One of the reasons I have chosen to do the bike test there is because I want to see how the new community ownership is working out. As you might imagine I am torn in my loyalties.
It's not too unreasonable of me to have wanted my Dad's pals to have succeeded.
Blood is thicker than dreams.
I once went there to write a piece for a glossy and even the very old lady who technically owned the place was aye busy in her wellies in the rain wheeching around the place on a mini tractor filling in pot holes with a shovel. Some landowners are obnoxious arrogant sods and own these kinds of places as trophies and against  these I am happy to join the pitch fork riots.
Some others though try and make them work as worthwhile communities and try to be honourable in their decision making. The Howards fell very much into the latter category and left exhausted having tried their hardest. And yes I know they had made a good return on their £10k, but its really not all that simple.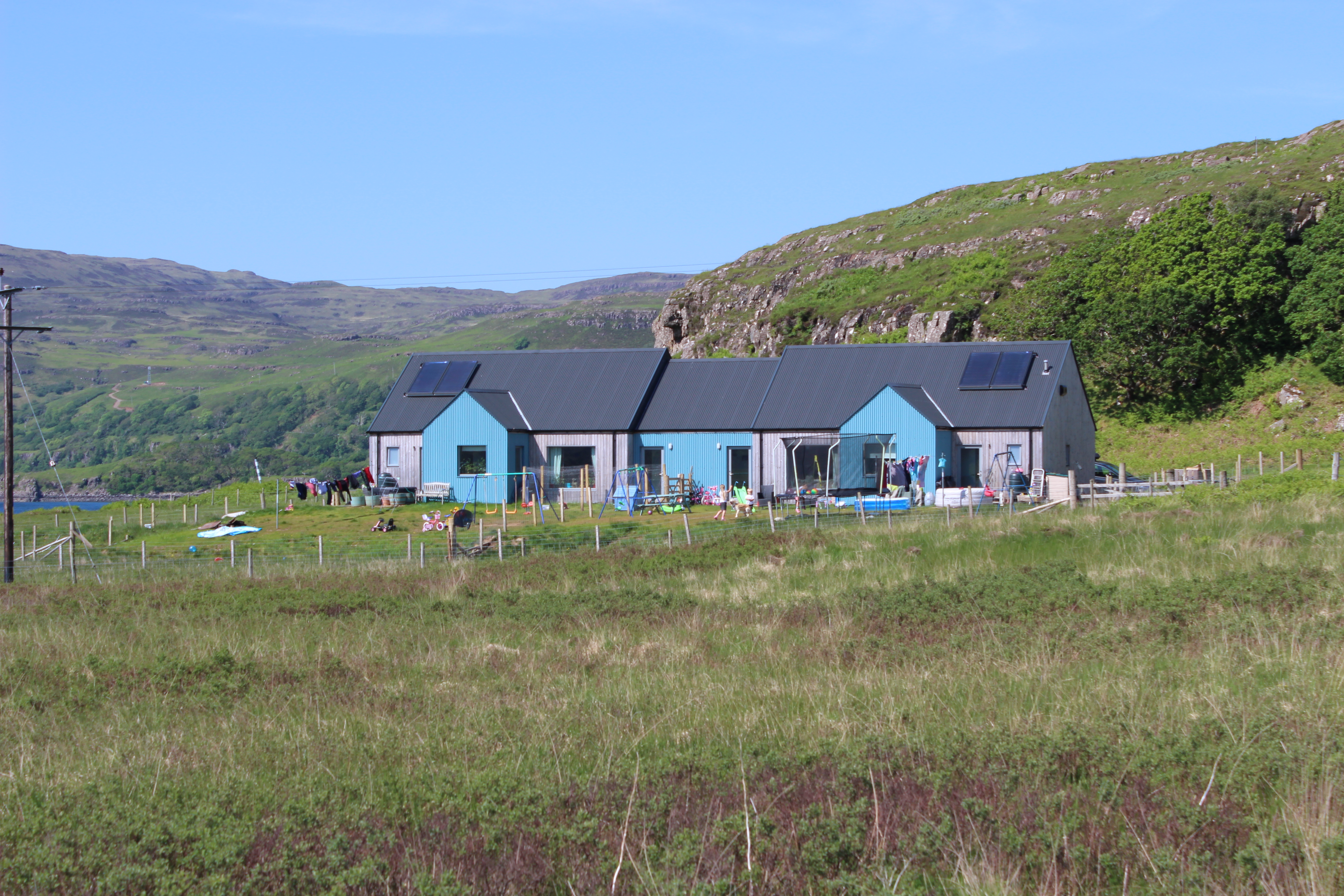 My belief is that a good landlord is better than a bad community ownership, and visa versa.
First a wee bit about Ulva. Now I know these islands well and in the main they are stunningly beautiful. Ulva though is in a different league. It's like a jewel  dropped from one of the God's dressing table into an azure ocean. It's location is seraphic. When I will stick my head out of my tent next week I will be able to view  Iona, Staffa, the Treshnish and Mull. I will also be remembering the   sights I have seen in the bit of sea before me when I fished there as a kid. Soaring gannets, dinky gilliemots, white tailed eagles, trilling oyster catchers, otters  whales and on one jaw dropping moment a pod of broaching killer whales down from their normal runs in the outer isles to breakfast on the rich waters around Ulva. I would die for the Hebrides.
Of course Ulva's history is far from being entirely romantic. Once, when seaweed sold well, there were up to eight hundred folk living there, but the clearances were vicious and economic realities have now taken that number down to six.
It's easy to imagine the clearances were long ago, but when my Father visited the island around 1905 he met folk who could still remember them.
And so today? What of the new idea of community ownership? Were our often noble government wise to invest £4.4 million quid, and the rest once further investment is called for, into a tiny island such as this? I think I have stated my own position fairly plainly. I like community ownership when it works and when it doesn't I think its a scandalous waste of taxpayers money and we shouldn't just be too indulgently romantic about it.
Let me tell you about a silly rumour that was circulating at the time of the buy out. It was probably rubbish, but it does illustrate the point in a mildly amusing way. It was said by the gossips at the time that no less a person than Stella Macartney was not only interested in buying the island but prepared to pay more than the government paid.
Inevitably there were many landlords (I play on both side of the fence ) who were telling me that this was all institutionalised theft, and when I responded that so was getting a return of four million from an investment of ten thousand was also institutionalised theft it didn't go down very  well.
Now lets say that Stella had indeed bought then place  and that it was her own millions, not ours, that she then poured into the place. Would that have been so awful? After all due to our excellent land access legislation we could have walked and wild camped on her land unhindered and who knows perhaps her dad might have come and penned a ballad for Bunessan and tourism would have soared.
There is no way that any government, other than a Stalinist one, should  advocate that every scrap of land in the highlands and islands be owned by central government and farmed out to communities because it costs billions to maintain every year, wouldn't be very efficient  Such a model might bleed the social services in the more populated central belt dry in a twink. Somehow systems have to evolve in which if the rich want to pour their cash into wilderness land they are able to, and community buy outs such as Ulva's are simultaneously allowed.
Now that the Ulva buy out has gone through I am right behind them. I know several members of the impressive and decent team that have delivered this amazing project and wish them well, though my own instinct us to encourage them to develop the place round nature tourism rather than crofting. In two weeks time we will be starting the withdrawal from Europe and even if Independence goes through, which I think it probably will, we are in for financially demanding times ahead and there wont be much cash around for expensive romanticism.
I look forward to my daft camping to Ulva, even if its raining.  I very much hope that the buy-out team are able to convince me that their impressive business plan is indeed viable.
Now… where did I put that hot water bottle?